No Time Travel at 65 MPH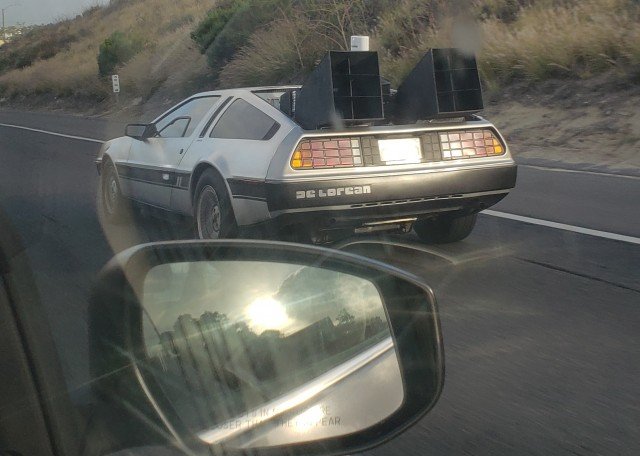 Driving my two boys to school yesterday and we see this. I hung behind from the lane left of his long enough for my oldest to snap a great pic!
Unfortunately, the guy in the Dolorian was not Michael J Fox.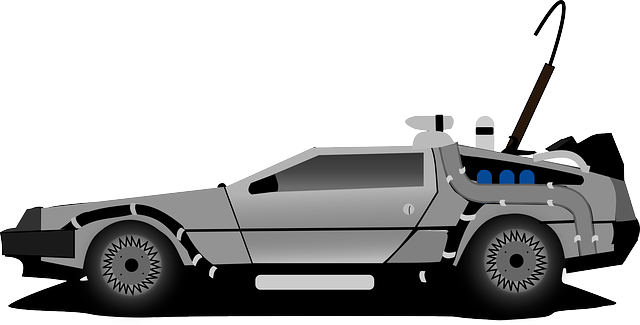 IMAGE COURTESY OF PIXABAY.COM
Neither was he driving anywhere near the 88 miles per hour necessarry for the Flux Capacitor to initiate time travel.
Here's the full size pic taken before cropping...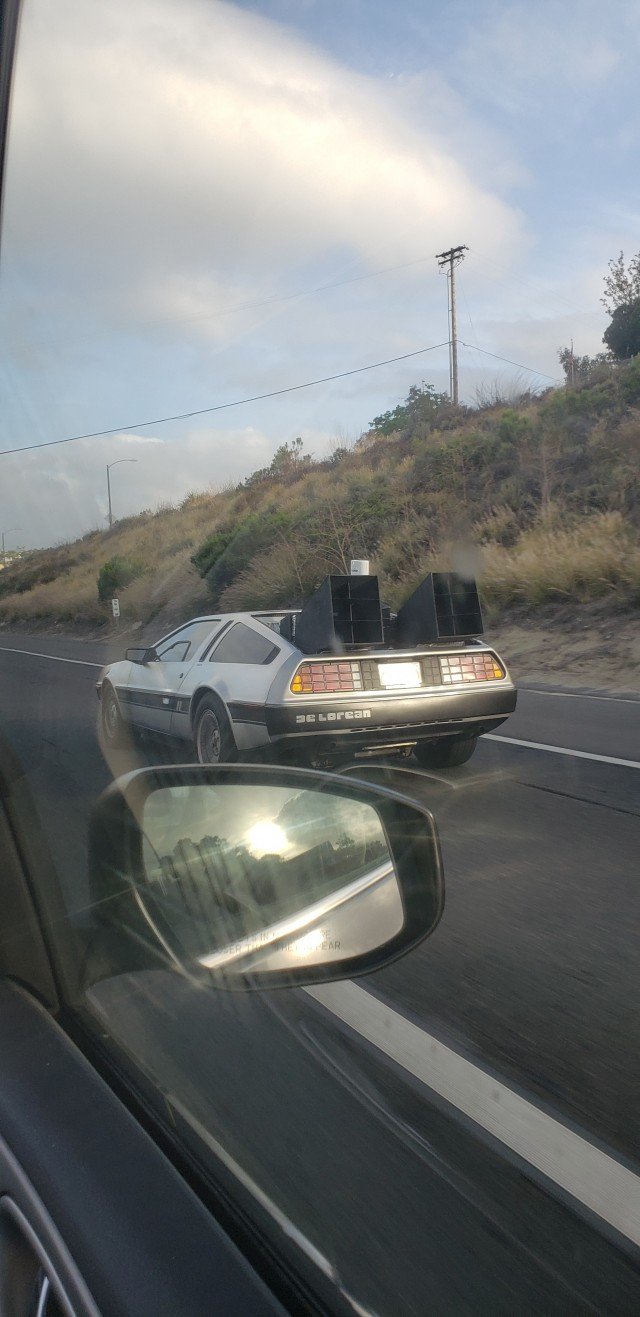 Hope you enjoyed and have a great yesterday.....or tomorrow.