gathered with brother and sister at grandfather's house
Granddaughter of KH.ABDUL JABILUL OF KHOLIL SEMOGA KELAK CAN CLOSE ON THE ROAD OF GOD AND ROSULULLAH SAW AND BEING CHILD SHOLEH SHOLEHAH ....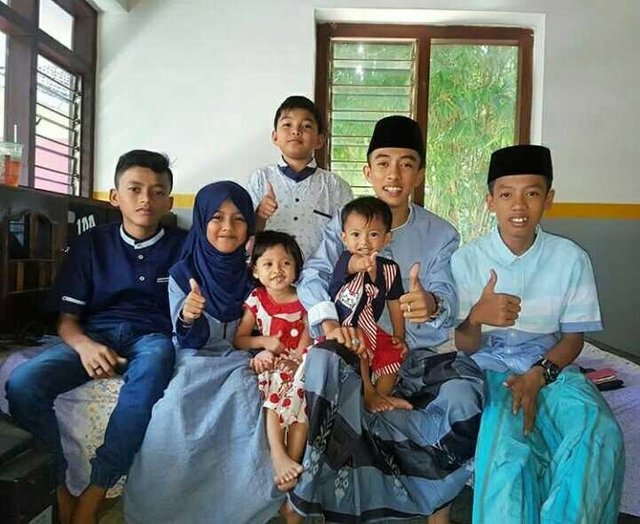 Life in the world is really short, the fun is deceiving. But that does not mean guns can enjoy the world ... just not that the focus. Do not forget that not only here and now, there is also there and then ... eternal. Let's chase afterlife in the last 10 this Ramadan ... NIGHT 22 RAMADHAN ... InsyaAllah I was present in the city of Malang. ISYA-TARAWIH (18:30 WIB, June 6) Raden Patah Mosque Universitas Brawijaya, Malang, East Java TAHAJJUD - SHUBUH (02:00 WIB, 7 June) Abdullah Mosque, JI. Jingga Gem V No.29, Tunggulwulung, Malang, East Java.