Are You Still Dreaming Steem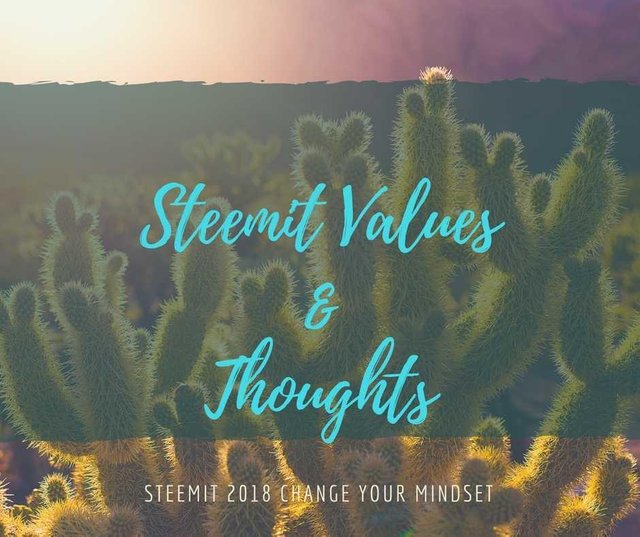 Thoughts
I have join steemit one year now and have learnt many things through this platform. I learn alot about cryptocurrecy and many of other earning powers and ideas. However I might have lost my way a bit because I started getting lackadaisical about posting and has felt like I have forgotten my original plan and purpose with steemit. Its never a good thing to do once you get to like something. However life goes on and I'm back again.
The reason
I really like this platform and like the pradigal son I'm back and I want to just start giving value in a different way than how I started out. This time I think I'll be working on giving real value and forget about trying to earn because what happens with steemit is that if your here for the money alone you may never get rich posting or curiating content. I can tell you because I've failed on that part. Sometime if you are going about something and its not working the way you want then just try another way and it might just work out.
Steemit is really a super platform to grow and help change your mindset. You may ask how?
I will say what's your interests? What area or category you would like to learn about?
What value can you created?
How much can you help someone buy curiating content?
Can you solve a specific problem?
These are just a few questions you can ask yourself if you wanna grow on this platform and build your own following and community.
A writer or an artist and why
Writing may never be my God given talent but drawing is. I am able to reach many more people through my art than through writing because that's how I picture myself and thats just me in general.
When I draw I feel I can move mountains with my arts expression.
I do wonders with a pencil or a pen and paper.
If you look back at some of my post you may begin to understand what I'm talking about about. They say a picture is worth a thousand words. Indeed that's true because from and art prospective and its point of view you may get the same understanding from a peace of writing but may get a completely deferent understanding expression from a peace of art.
Why Art Over Writing
Why would you pay 50 dollars for a book but 500,000.00 on a piece of art? Because art creates more value and meaning to someone. It's also easier for a peace of art to reach your soul than a book would and its very much harder to create. Art can touch your very soul, sometimes that it can being back a memory, a feeling, or an emotion. It can even bring meaning and can be something that completes you in certain way. Art also have a way to stay with you and you may find comfort by just looking at it.
Is art still appreciated today
Art can sometimes be underated because some people may not take the time out to understand how it was done and why and expression and feeling it awaken. Art takes a higher level of concentration and details that comes from the very image of God himself.
Only a very few people can create a certain expression in art compared to writing. Drawing is also the fore runner to understanding anything and doesn't need any mental or intelligent capabilities to relate to.
Oh my I've gone and writen a bit about drawing and art. Its just few how I feel.
If your are not the type of person who likes art you may rethink it now because the world we live in is art itself made up of lines and figures of every shape, angles, form, height, depth, width, lengths etc.
Can you man it on Steemit
Yes you can but that comes with alot of hard work and dedication and that's what you have to do to be successful in anything. There is no free Steem Dollar and you may have to put in the time and the effort to understand value and push before you start seeing serious returns.
If you wanna get rich overnight this may not be the place to hangout.
Tell someone about steemit and introduce it to people and be create and adding value to other peoples life you are adding value to yourself. Be yourself always and you may shine on steemit.
THIS IS ONE OF THE FEW PLATFORM ACROSS THE GLOBE THAT MAKES SENCE SO STICK WITH IT AMD SEE WGAT HAPPENS.
Thank you for reading a few words
Follow, rebolg and upvote if you like I'd truly appreciate it. Peace out.