My Daughter's First Halloween!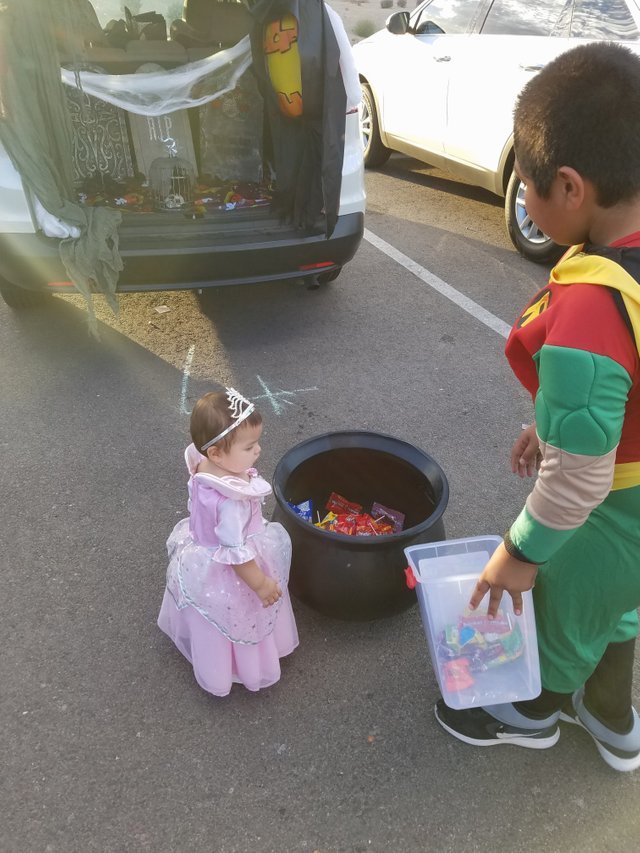 Just over a year ago, I became a father for the first time. It wasn't entirely expected but it has been a welcome change ever since. 
My daughter was born just before Halloween last year, so this isn't technically her first Halloween but she really couldn't dress up for that one, or remember it. Although now that I mention it, she probably won't end up remembering this one as well... Either way, this feels much more like her first Halloween.
This past weekend I took her to a "Trunk or Treat" festival near our house in order for her to experience Halloween for the first time.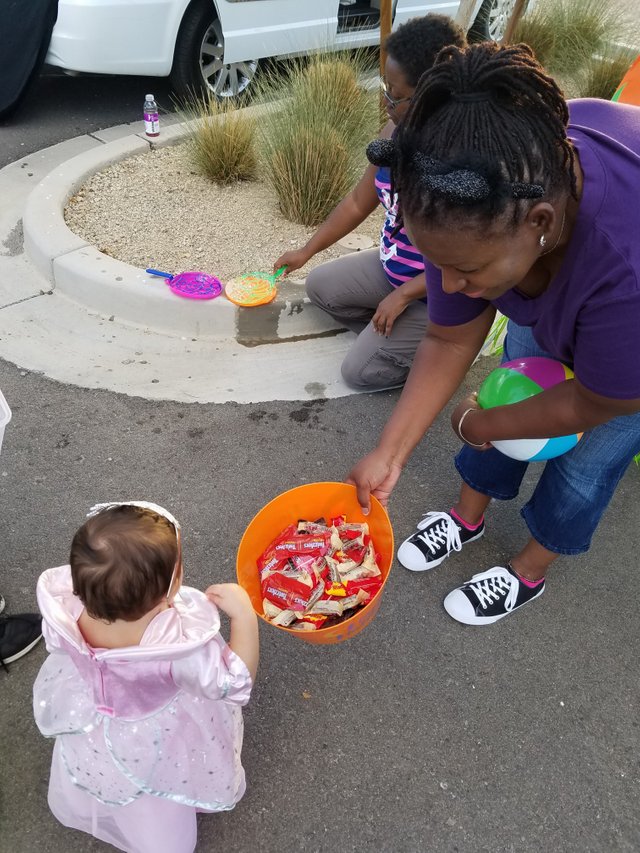 What is "Trunk or Treating"?
For those of you who do not know, "Trunk or Treat" is defined as:
"A style of Halloween trick or treating where children solicit candy and other goodies not from households but from car trunks in an entertainment style similar to tailgating."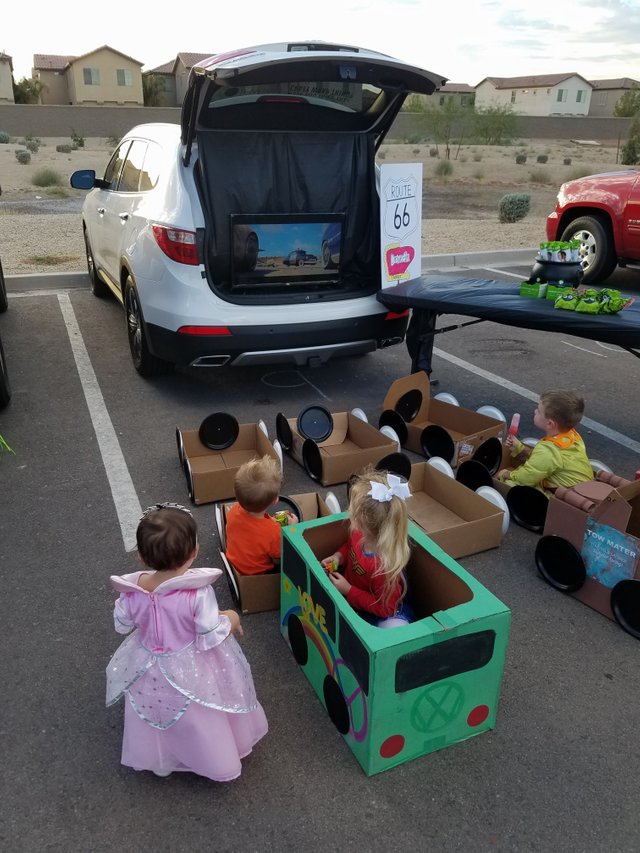 Generally, a church or local group will offer a nearby parking lot as a place to park cars where participants agree to fill their trunks with candy and often times decorate their car trunks in different Halloween type themes. The kids walk from car to car collecting candy instead of going door to door like traditional "Trick or Treating". It often has games, rides, food, and music making it more like a giant Halloween party as opposed to just walking door to door collecting candy.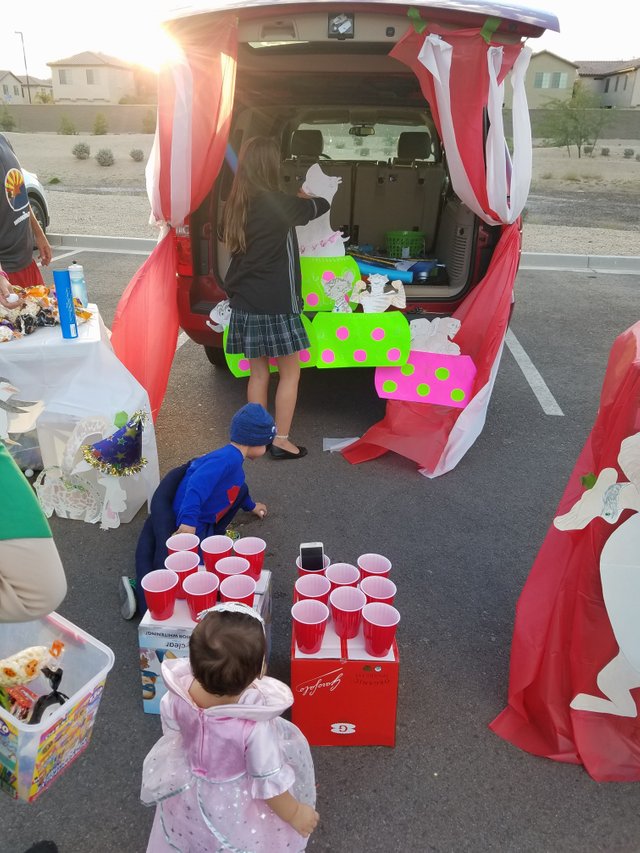 How did it come about?
The earliest forms of "Trunk or Treating" can be dated back to the early 1990's in Utah. It was first known just as a Halloween festival while the actual name wasn't adopted till a decade later. Since the early 90's it has expanded to other communities nationwide, mostly in small towns or suburbs located in the Midwest and South. However, more recently it has expanded to places all across the Nation and in some instances, even places worldwide. There are now even websites devoted to explaining the event and even go as far as offering ideas for decorating car trunks.
Why "Trunk or Treat"?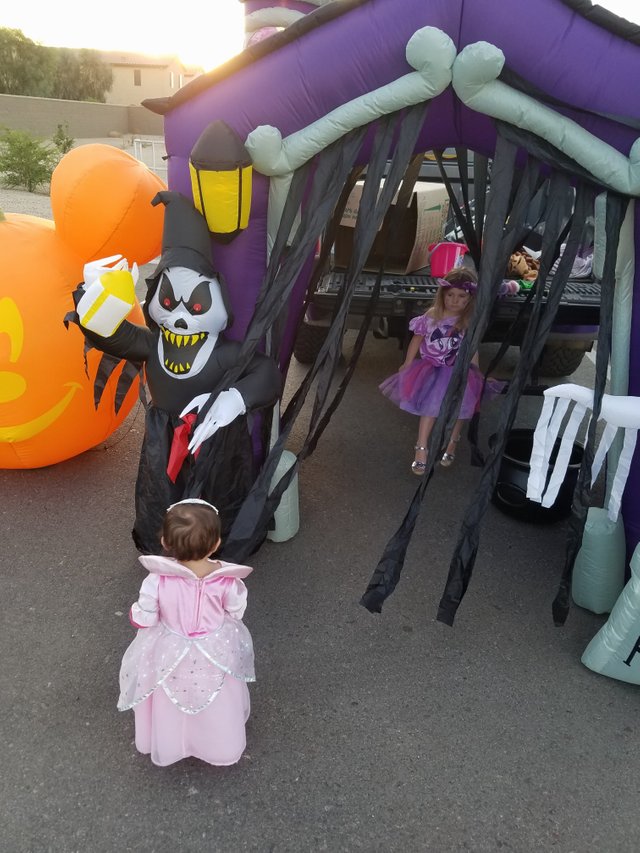 It can offer several advantages over traditional "trick or treating" from both the parents and the kids point of views:
Parents feel it is a safer alternative to "trick or treating"
Children can get more candy, and they get it faster
It offers more than just getting candy as music, games, rides, and food are often included
Less walking than touring neighborhoods
Churches have found that it is a good way to advertise for their church
"Trunk or Treating" has been gaining popularity recently and it is no surprise as it can offer many benefits that traditional "trick or treating" does not. What started out mainly has an event created by the church to provide an alternative to trick or treating has caught on mainstream with some public organizations also offering them now.
My Experience: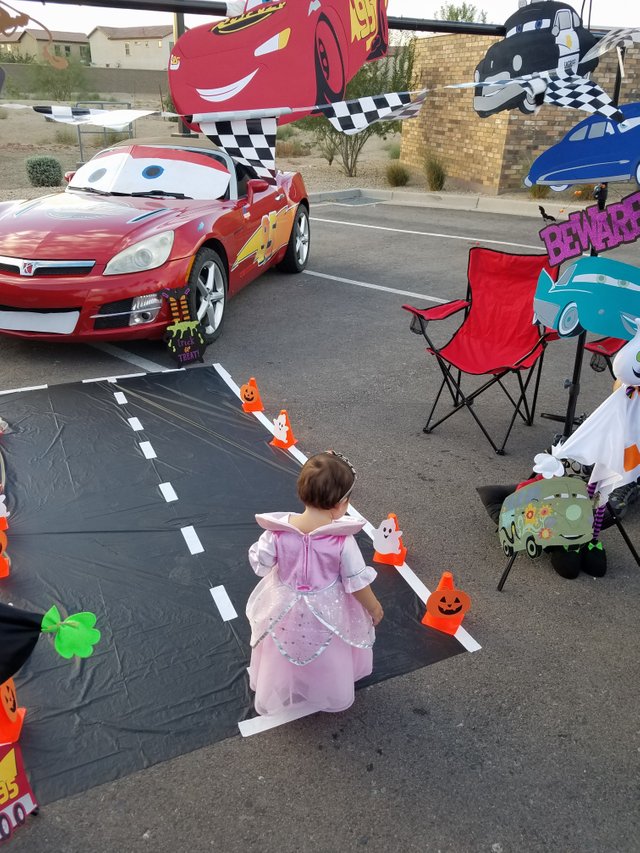 My daughter had the time of her life. Before we left, she was whiny and fussy and just not in a very good mood. When we got there her eyes lit up and she didn't make a peep (aside from a few happy giggles). It was a great way to get her and my stepson out and interact with the community without being worried who or what was going to open the door to us in the neighborhood. Plus we were done with the entire thing in less than 45 minutes, which makes Dad (myself) happy when he is trying to get home to watch the Suns game! ;)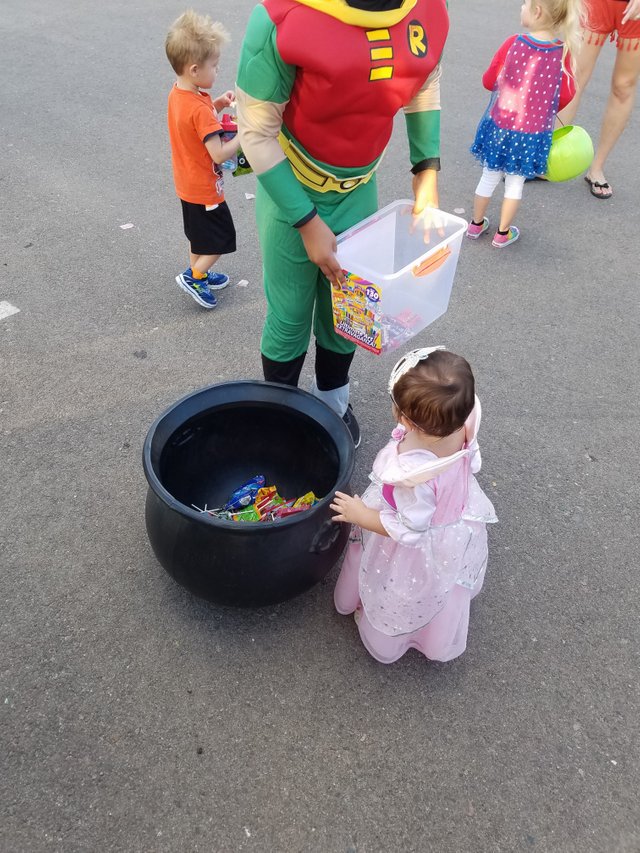 What are some of you favorite Halloween memories? What are some of your experiences with your kids first Halloween? How does "Trunk or Treating" compare to the more traditional version?
Thank you for reading and live well my friends!
Sources:
http://www.urbandictionary.com/define.php?term=trunk%20or%20treat
https://en.wikipedia.org/wiki/Trick-or-treating
All images used in this post are my own, feel free to use them.
Follow: @jrcornel