6.1 magnitude earthquake hits the Philippines
Yesterday April 22, 2019, a 6.1 magnitude earthquake hits Luzon. We live in Olongapo City, Zambales which is near the epicenter at Castillejos Zambales. I was at home in that moment, while I felt a sudden earthquake. I thought that our house are going to collapse, since the quake are getting stronger as every few seconds passes by. I was really afraid at that moment. All I can do is to think of my family, to repent, to pray to god and to ask for his forgiveness. Until a few seconds, then the quake stop.
There have been a few casualties in our area, just a few cracks in some establishments like SM and etc. But the other area in Pampanga was seriously damage, there was some collapsed establishments and floor openings, many injuries and few dead bodies.
This is one of the scene about the earthquake, taken from Luzon

Let's all pray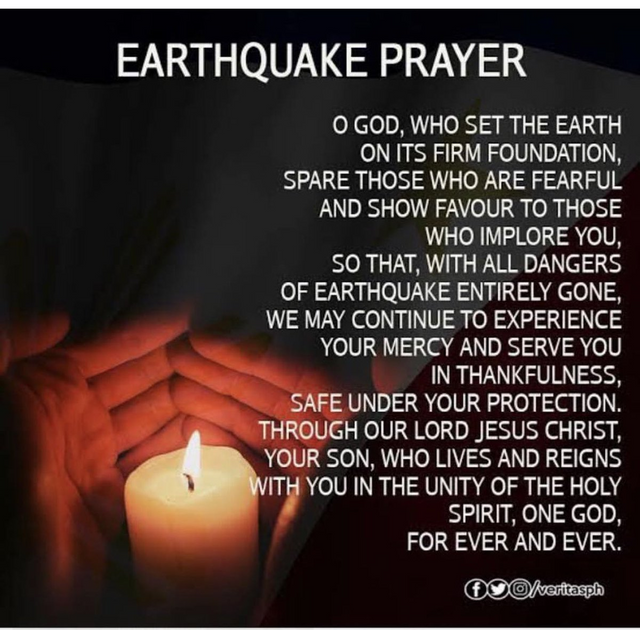 source
Many people tends to forget about the great importance of life and real living. We just always ask and complain about everything, while we forget to realize and appreciate the sweetest gift we've ever have. It's the day that we are still able to wake up and able to breath, where we are able to enjoy and see the true beauties and wonders of this entire life. So, we should thank God for everything, that the thou provide around us.