Do you have tips so I can write amazing content?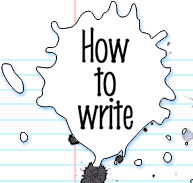 Source
View this answer on Musing.io
I have had to answer this question a couple of times and a few times, I think I was also very concerned about the answer and I may also have asked this same question as well. Pen in the hand, Paper on our desk and ideas flowing through our minds, but bringing them to book/life seems to be the problem. i have faced this same problem a couple of times over and again. 
The truth is, if you want to learn how to write, want to get better at writing or want to write amazing contents, the best way to do so is to write. When I tell people this, it perhaps seems kind of confusing. I mean, you want to learn how to do something, shouldn't you be taught? 
The best way to become an amazing writer is to write less amazing contents consistently until you are well groomed to start writing amazing contents. 
Make it a habit to write something everyday(amazing or not).
Jot down interesting ideas as you go about your daily duties.
Add notes, frequently to those ideas generated as you get them. Most times, I have had to write a single post for one week. I get ideas, topic and perhaps the body and just write it down somewhere on my notepad, as more ideas come through, I add to it and in no time, a delicious content is formed.
Don't give up. No matter how skimpy or less amazing you think your content is, you must learn to never give up.
Cheers, to your success.
J.I