Have You ever wondered what Your life purpose is?
We are witnessing a new global epidemic where now, more then ever, people are feeling that they are not living their true life purpose.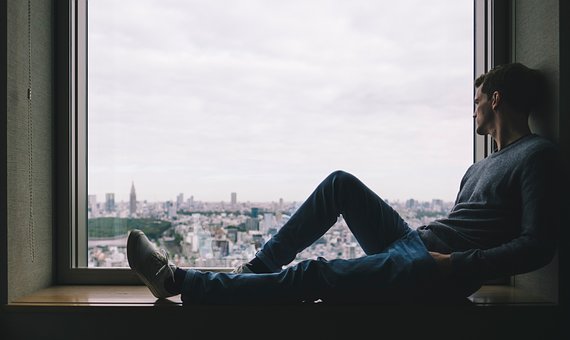 Let's discuss the obvious. The world is getting crazier, people are working themselves to the bone and they are asking themselves, is there more to life then just working 5 days a week for the weekend and of course for the paycheck?
I mean, we are seeing how the surveys are done, where job dissatisfaction and disengagement is soaring. Where you have nearly 3 out of 4 people that don't like what they are doing for a living. Or if you look at the fact that depression rates have skyrocketed over the last decade.
But nowhere is it more apparent, when you look at the fact that people are dying with regrets, they are not living their lives, and like I said, this is a true epidemic.
There have been surveys done in many hospitals, where people who are on their death beds, who know that they are on their way out, have been asked if they could go back in their lives and do something different, what would it be?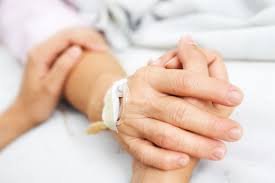 What is amazing is that almost always there were 5 most common " I wish..." answers.
1. I had the courage to live a life true to myself, not the life others expected of me.
2. I hadn't worked so hard.
3. I had the courage to express my feelings.
4. I had stayed in touch with my friends.
5. I wish i had let myself be happier.
Now real quick, 3 or maybe even 4 of this are strictly work or career related. Let's be honest, You are not in touch with your friends because You work so much, right? Number 5, You spend most of Your life working on a job that doesn't make You happy.
Now let me get to "I had the courage to live a life true to myself, not the life others expected of me."
How many people choose their career path because their parents pushed them into it, or maybe they went to school thinking that was the way to go?
Or society as a whole, We don't think for ourselves, I love this quote by - Ralph Waldo Emerson.
" To be yourself in a world that is constantly trying to make you something else is the greatest accomplishment."
What we have to start asking ourselves is who do we want to be? Not what, but who. Because We have free will, We have choices, and today might be the day You decide that you know what, maybe I'm not happy with my life, there are other things that I dream about doing, and I just don't do.
But why don't you do it? Probably there are bunch of reasons, maybe you can't sacrifice the paycheck, or you are just not in the position to do it right now, and you put things off, and it never gets done. And before you know it, you are one of the people on this death beds, dying with your own regrets.
Ultimately it is our fears that get the best of us, and prevent us from doing this. I'll have to quote Les Brown on this one.
" Too many of us are not living our dreams because we are living our fears."
Think about this, it is self doubt that gets in our mind that we can't do this because we are worried of what others would think, or we are worried about failure. Self doubt kills more dreams then any failure ever will.
A lot of people are also scared of criticism, which reminds me on a quote from Aristotle who said:
" There is only one way to avoid criticism: do nothing, say nothing, and be nothing."
And a big part of what it comes down to is having self trust, to trust your instincts, to trust your intuition, otherwise how is the world going to treat You?
Today is the day that You decide that you know what? I'm not really contempt in my life, there are things that i really want to do. I have dreams, and I'm not gonna be that guy on death bed that has these regrets.