Adult Onesie Designed for the Ultimate Traveler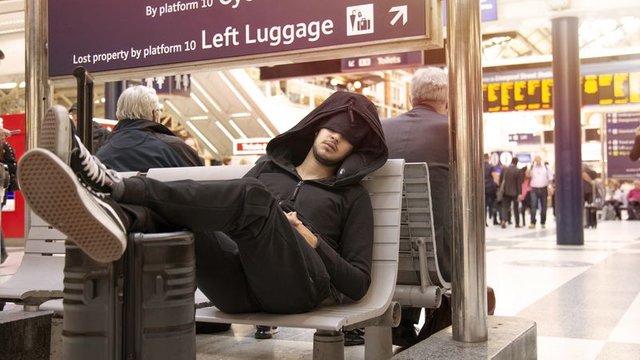 Travel Onepiece, the Inflatable Travel Jumpsuit, is a soft onesie for adults that is loaded with 15 built-in amenities. Such features include an inflatable neck pillow with 360-degree support, ear plugs, and a foldable toothbrush. Onepiece has plenty of pockets and can even store a tablet or magazine.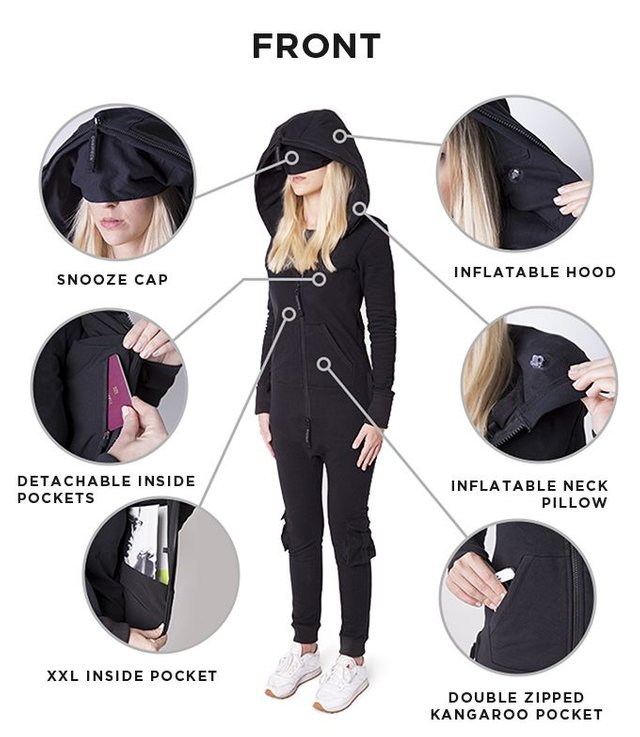 The pockets are designed to 'pop out,' so you can easily remove any items as you transition through TSA.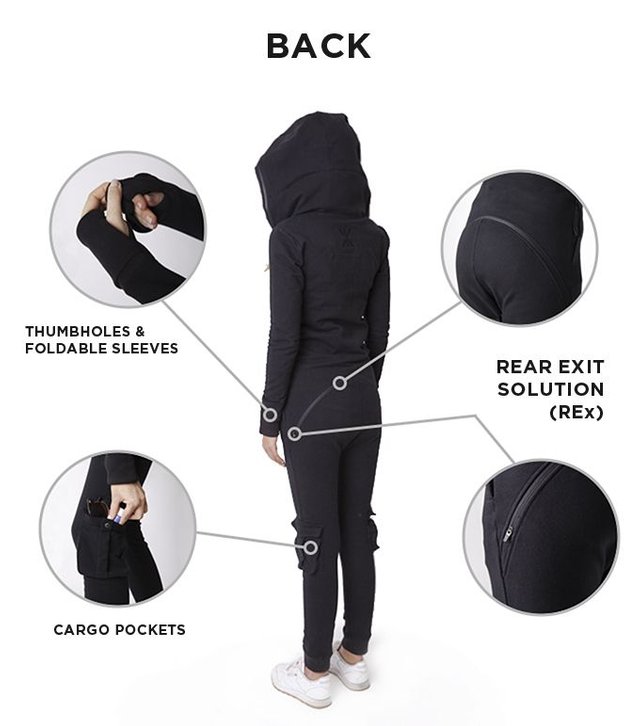 Added features include a sleeping mask that can strap to your seat to help stabilize your head while you sleep. You can even close the hood over face to ensure privacy during your flight.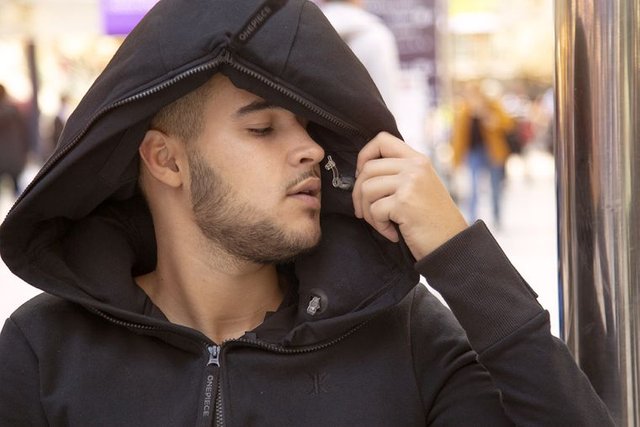 Sizes range from XXS to XXL, and it retails for $149.
**None of the photos above are my original content.
https://www.travelandleisure.com/travel-news/onepiece-travel-onsie