Covered in white with a splash of orange!
My surroundings have now turned white and finding colour in this monochrome land will become more difficult as the days go on...
Unless I get the heck out of here and head south! Find a sunny beach with beautiful golden sands and teal waters?
Or head up the mountain, find a ski village with bight colourful houses and little pubs where you can drink beer by fire light.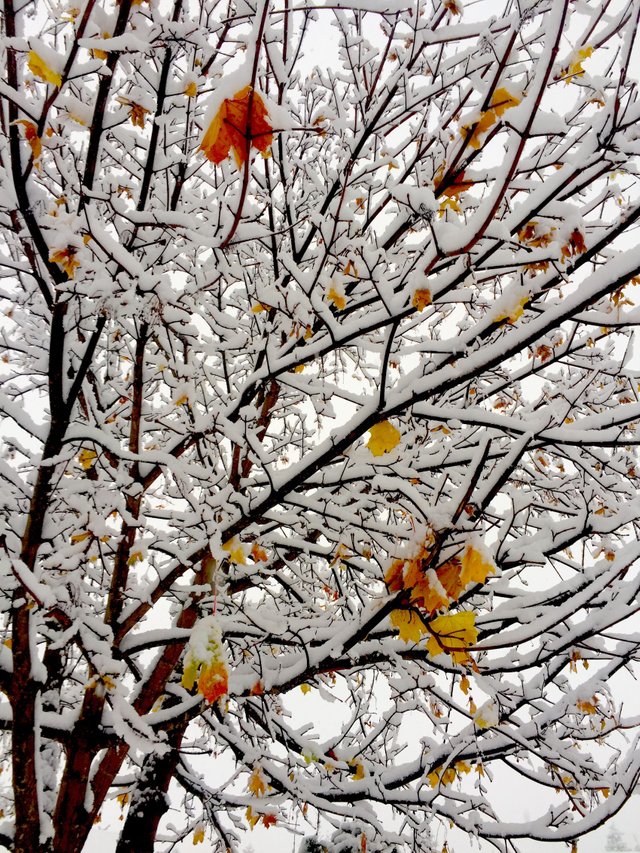 Looks like there is hope after all, these last few orange and yellow leaves won't be the end of colour in my world in 2017! They sure do look beautiful though.
Follow me @kylaki if you want to hear more about my winter wonderland adventures or if you want to see what else I'm up to in Canada and around the world!
As always comments appreciated ❤️