LOOK!
I try to draw something at least every Friday, so there is a production on my '' creative '' side! :D
This one is based on my idea over how some people get to wake up and get to see many people still are chained to the modern slavery and of course the old slavery of their false beliefs.
We try to tell them but for some reason they find comfort in that chain.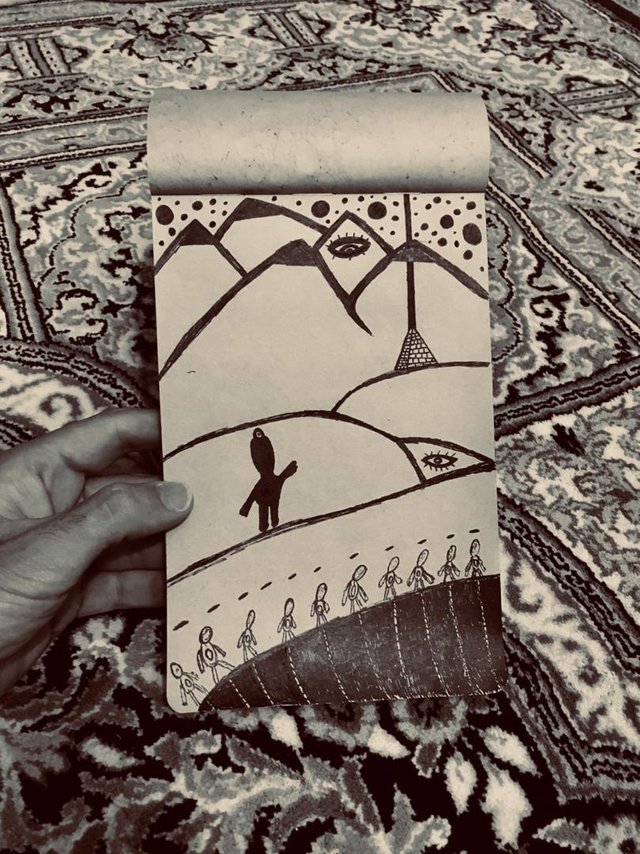 Peace! <3