PHOTO STORY - Carnival at school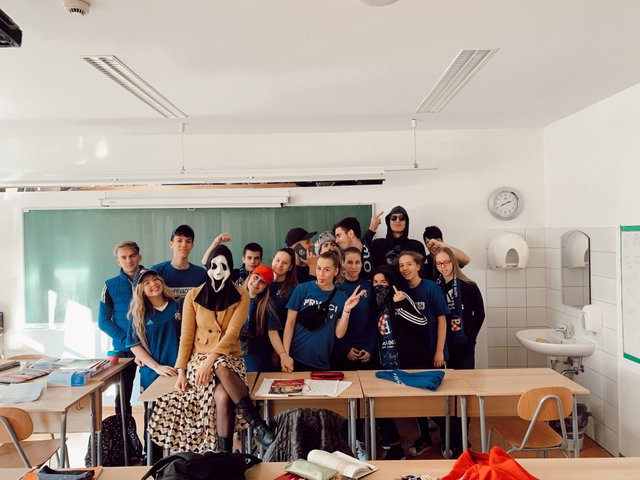 It's carnival day, peeps!
In school I work in, we celebrated it with contest for best group mask!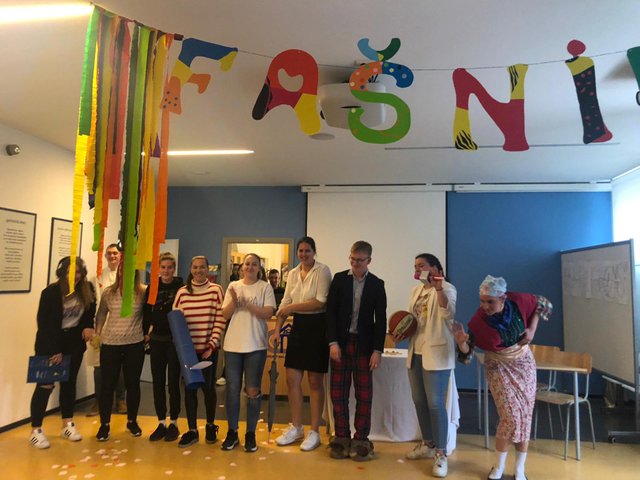 Most of the masks are very locally intonated, so forgive me 'cause I'm gonna say few words in my language, Croatian. 😎 You can still enjoy the photos, however.
Ova se razredna grupa maskirala u Prostorni plan Grada Zagreba i sve nas jako zabavila referencijama na dragog nam Gradonačelnika i svima poznate fontanice, kantr za smeće i slično.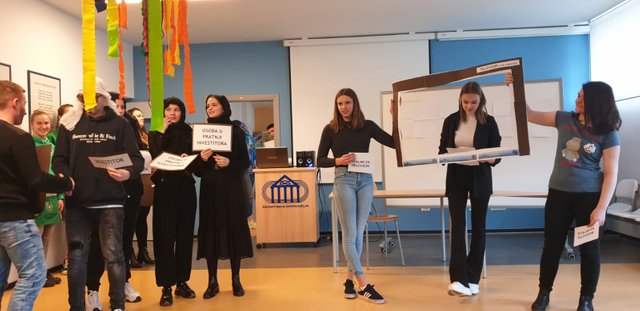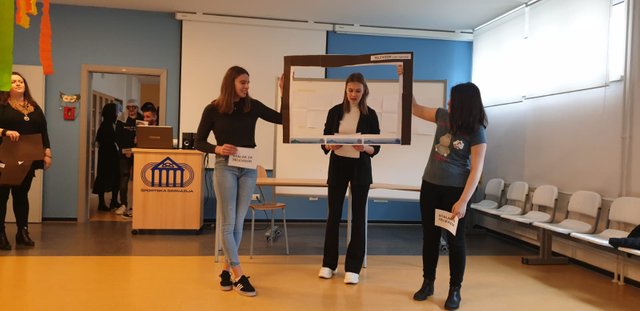 Ovaj se razred, a on je osvojio i prvo mjesto na natjecanju, maskirao u "Romsko vjenčanje". Bili su urnebesni, a većina je grupnih maski izvela i kratki performans.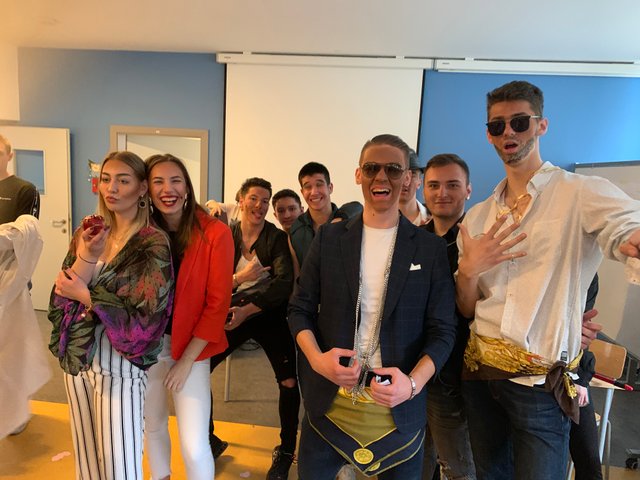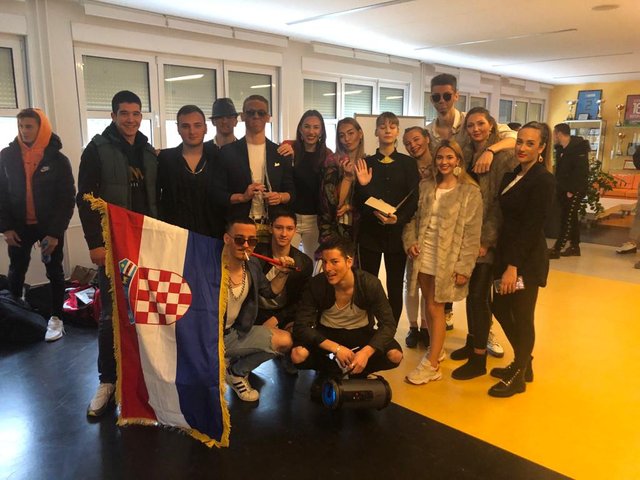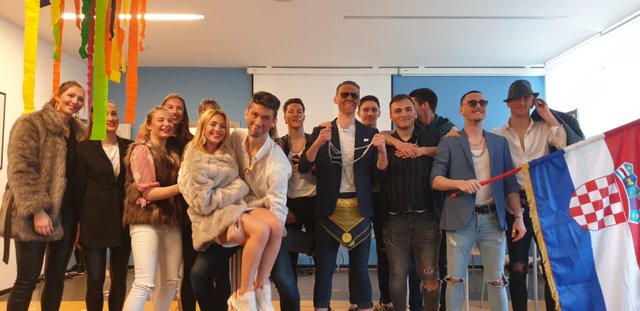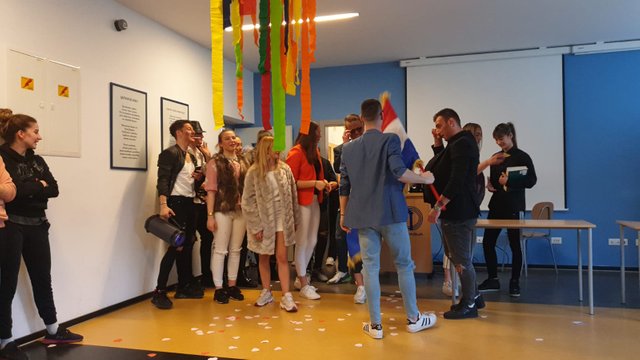 Bad Blue Boysi.. i profesorica smrt (moja malenkost) - čiji je mladi život odnijela korona. 😆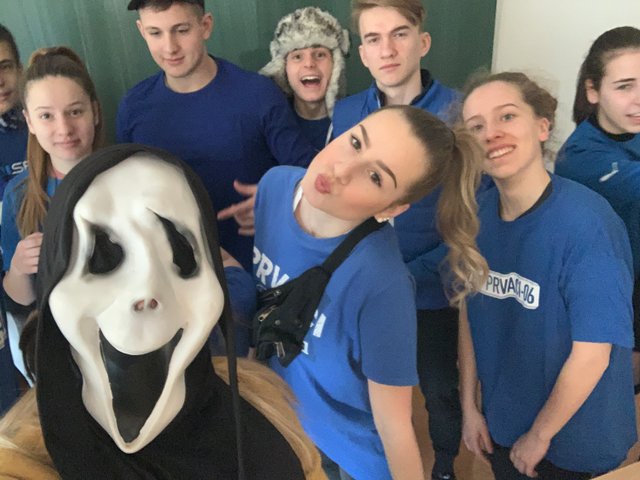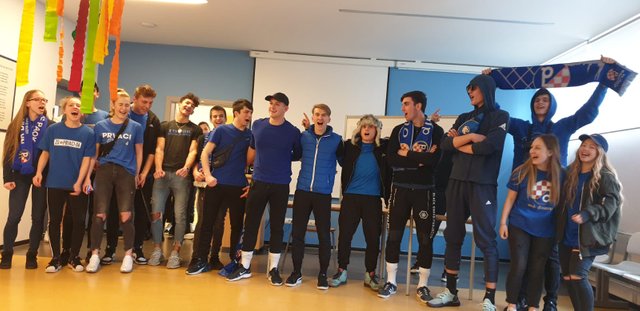 Najbolje su maske nagrađene slobodnim satom po izboru, a svi smo se zasladili krafnama!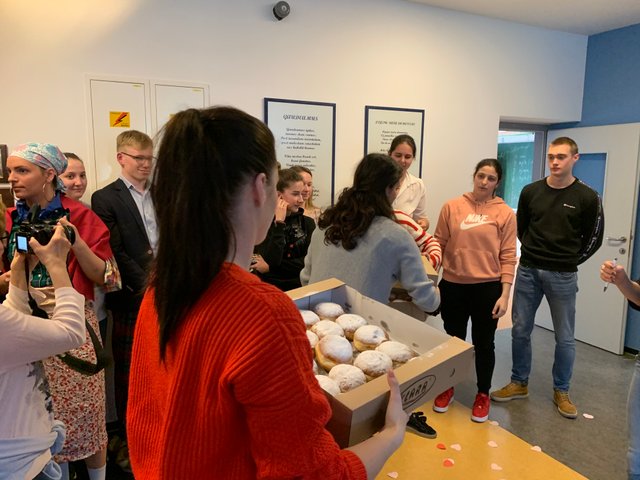 How are you spending this cloudy Tuesday?
Love from Zagreb,
Matejka