Our Locally-Harvested Rice Helps Me Deal With Anxiety
Hi, people of Steemit!
I struggle everyday with anxiety attacks. It is one of the awful things kidney failure has cursed upon me. Well, it's mostly about the fear of dying, you know. Like my mind suddenly tells me, randomly, out f nowhere that I am feeling near death and it drives me nuts. Even if I do not want to think about it, it's just that it feels like I feel it, it is there and... I am sorry I can't really describe it. All I know is I never feel normal because there is always that something that feels off and weird and my mind keeps telling me this could be it, this is it. Many things come up and it just flares a lot of stuff in my body and my brain just go crazy and I get nervous and stuff.
Lately, I have been dealing with a good grounding activity since my attacks happen in the wee hours of the morning in the middle of my sleep. I prolly have a dream or nightmare or something, it wakes me up and the anxiety attack creeps in. I have also been having obsessive-compulsive thoughts about our rice, since we buy locally-harvested unbleached rice. We don't have that all white clean rice here, our rice is those that have impurities, seeds, pebbles and dirt. We have to clean it. So, what I did for grounding as wake up, get some rice in a container and clean it until I relax and stay calm. It is very therapeutic and it works for me. Well, some of you won't relate because probably your rice are bleached and too clean or you don't know what anxiety is like but anyway, that's my story. Something bad like some dirty rice actually cures some bad stuff I go through with kidney failure like my anxiety attacks and OCD. Cleaning the rice is really satisfying and a relaxing activity for me, who knew?
Down below are pictures of the rice I clean and the dirt I take from it. All images are mine.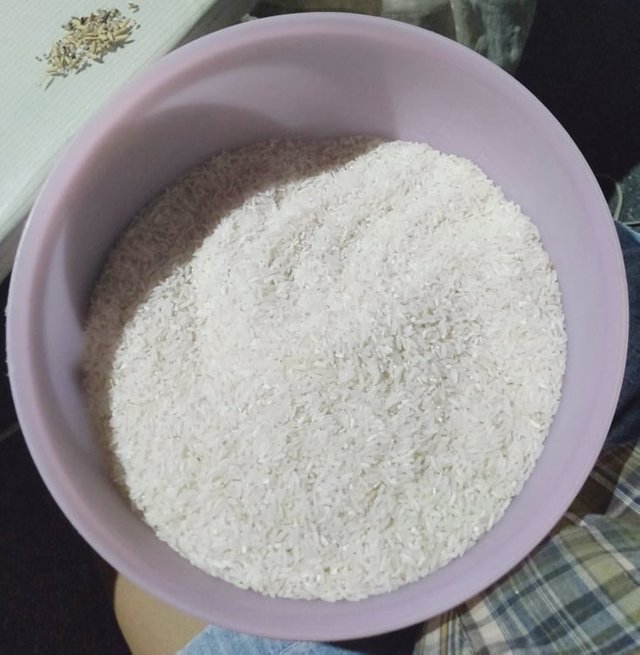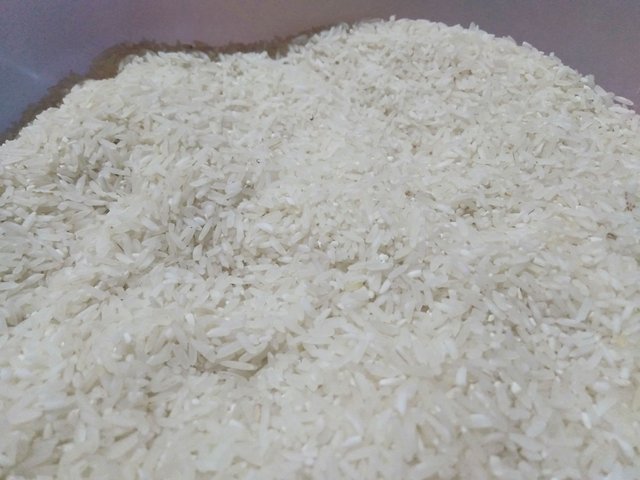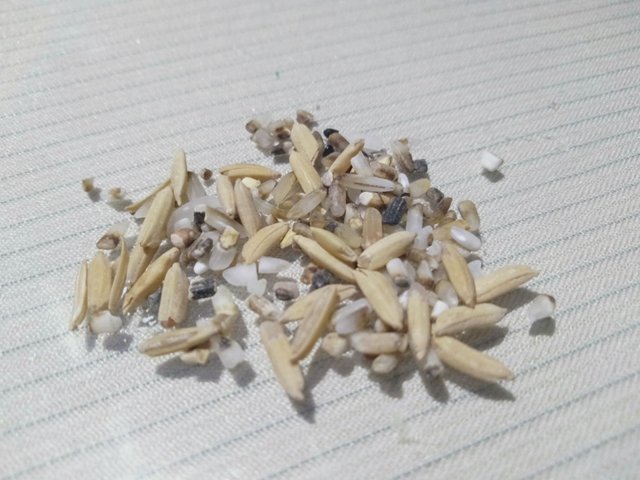 These are the dirt I get from the rice, mostly seeds and tiny pebbles