kebakaran hebat di tempat pengeboran minyak desa ranto panjang perlak (great fire at oil drilling)
idi, 25 april 2018 pukul 04.00 telah terjadi kebakaran hebat di dapur pengeboran minyak mentah di jalan pendidikan dusun kamar dingin desa pasir putih ranto panjang perlak Kabupaten Aceh Timur.
idi, April 25, 2018 at 04.00 there has been a great fire in the kitchen crude oil drilling on the educational road hamlet cold chamber village white sand long ranto perlak East Aceh district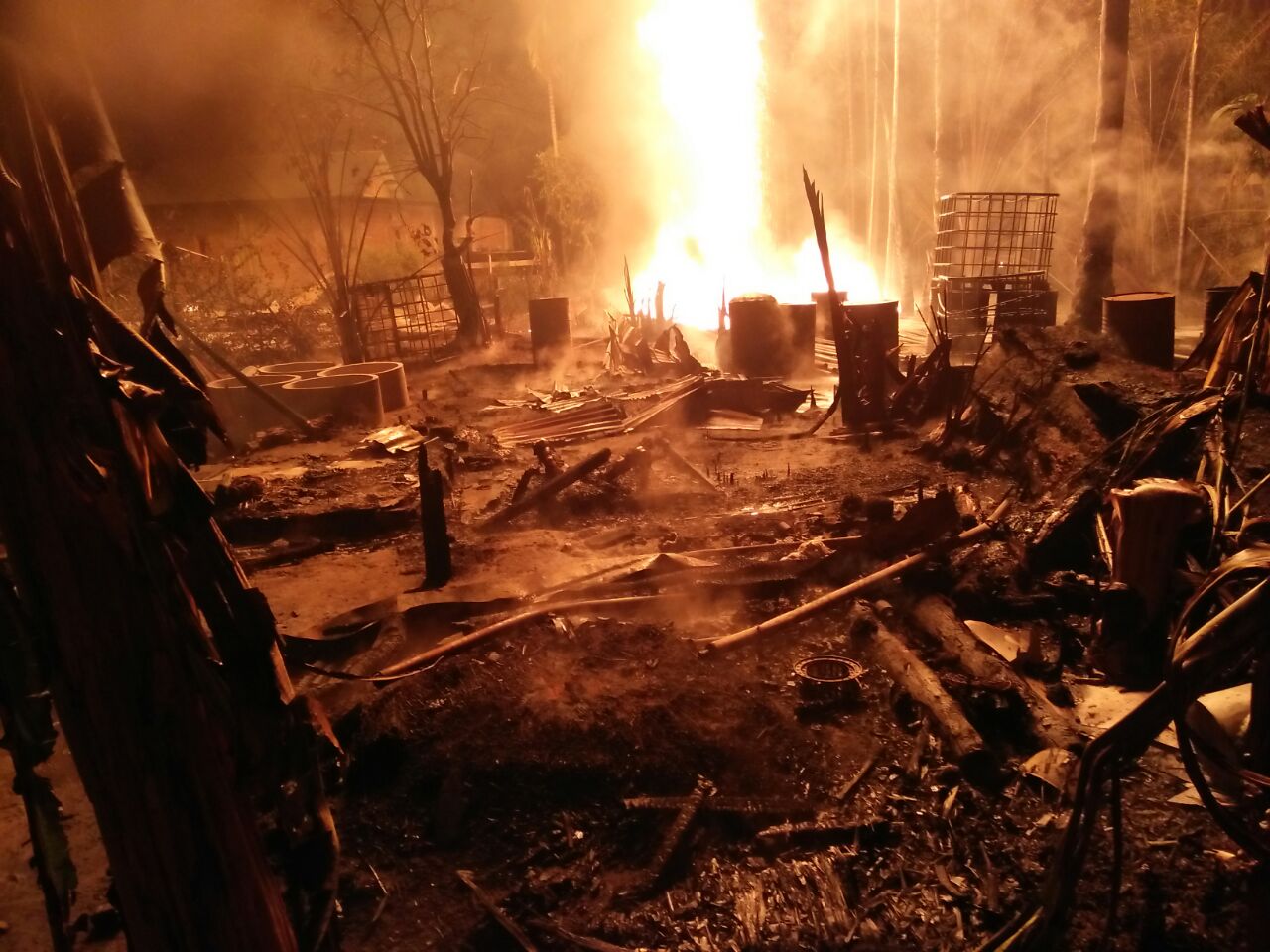 pengeboran sedalam kurang lebih 250 m di dalam bumi mengalami kelebihan produksi hasil minyak mentah. pada pukul 01.30 wib tiba-tiba muncul percikan api disekitar lokasi sumur bor tersebut yang seketika menyambar di lokasi seputaran pengeboran dan penampung minyak .
drilling as deep as approximately 250 m deep in the earth experiencing excess production of crude oil. at 1:30 am suddenly appeared sparks around the location of the borehole that immediately snatched at the location seputaran drilling and oil reservoir.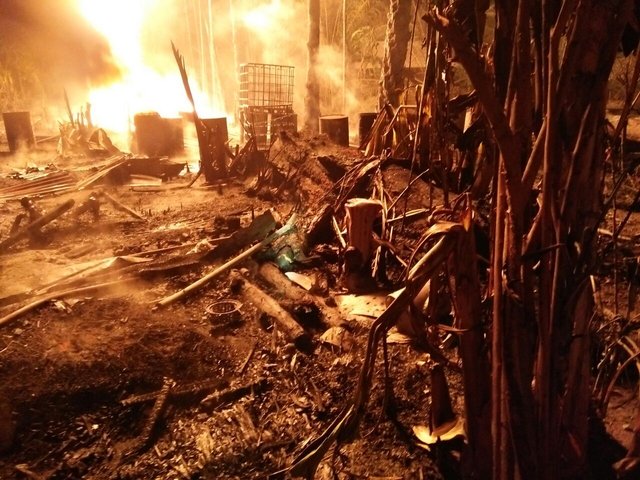 semburan api yang besar mengakibatkan puluhan orang yang berada disekitar lokasi mengalami kebakaran dan tidak sempat menyelamatkan diri.
large bursts of fire resulted in dozens of people who were around the site experienced a fire and did not get to save themselves.