A Wedding In The Woods For Friday The 13th
Yesterday was Friday the 13th and the moon was full. My wife and I were invited to attend an unusual wedding.
An old friend of @techslut's was getting married Burning-Man style in the woods.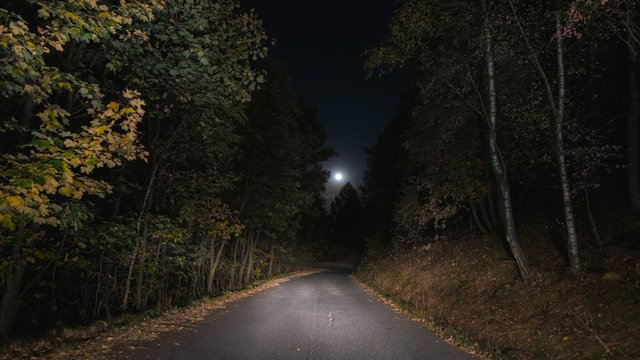 We arrived around 17:30 in the afternoon when the sun was just starting to set. The place was beautifully set and very well organized. There was a generator for electricity (allowing for a fridge), a water trailer to supply running water and ecological bathrooms where you had to cover what you did with wood chips and let nature decompose it later.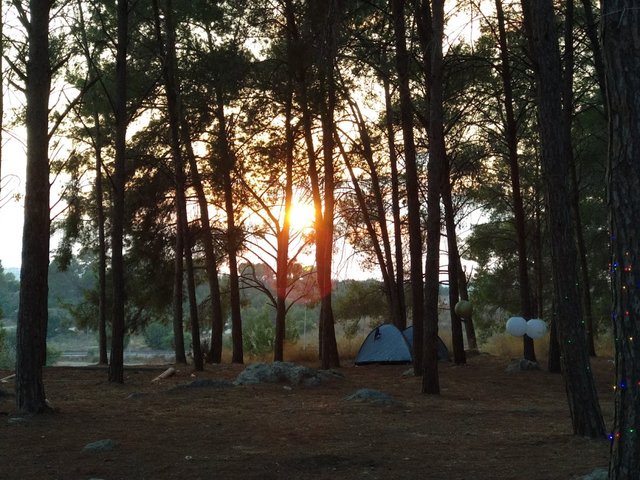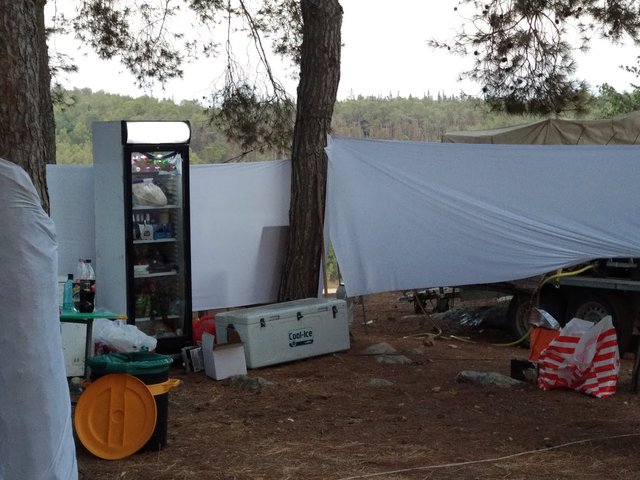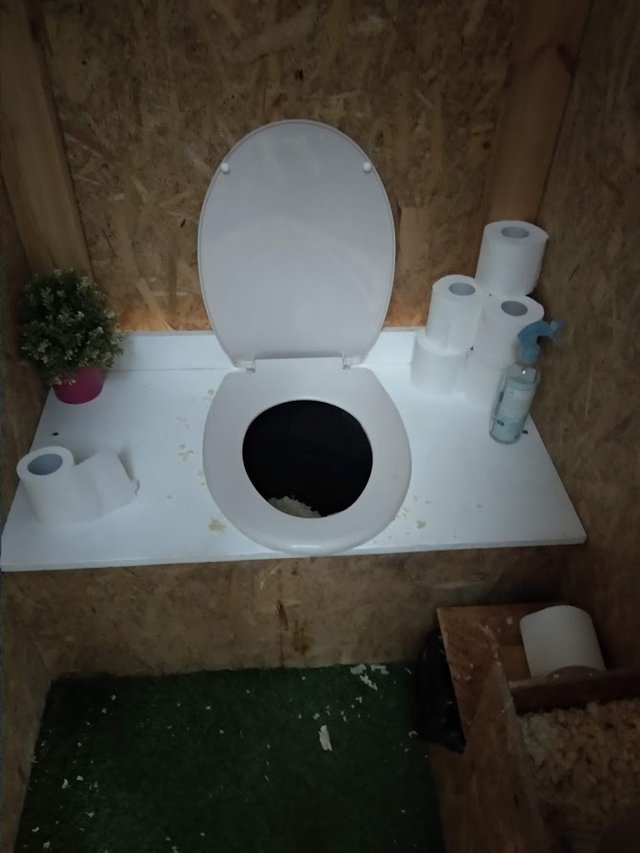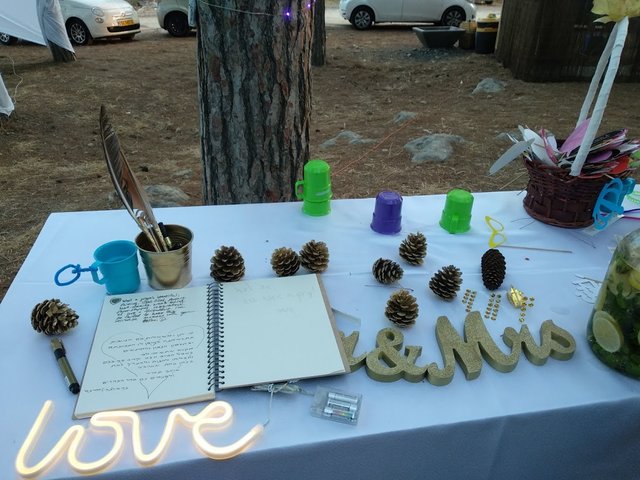 People brough a large (very large) selection of various foods from vegan and vegetarian to specifically meat and bbq lovers. There was, of course, a large selection of different alcohol.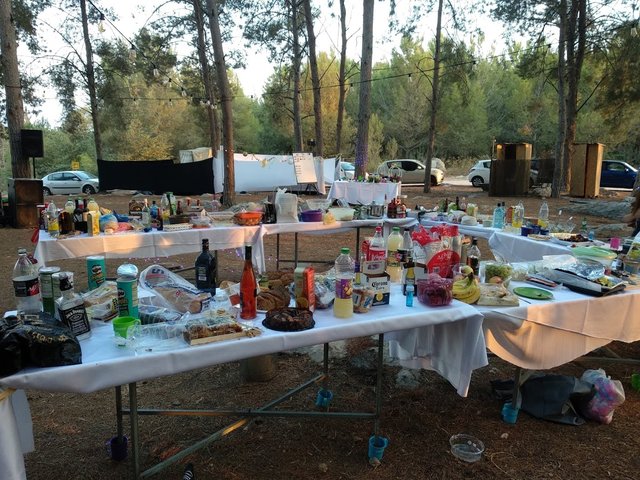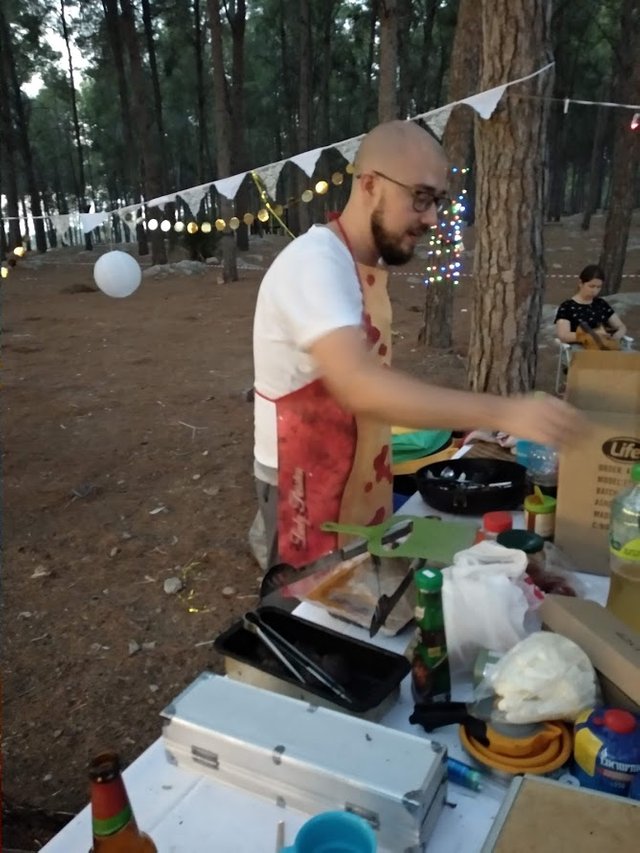 People were encouraged to bring tents and sleeping bags and stay the night. No trace of our activity will remain - all dishes were either reusable or biodegradable.
The alternative ceremony was beautiful. After that, we danced and drank for almost 4 more hours. The DJ did a stupendous job in keeping the guests on their feet :)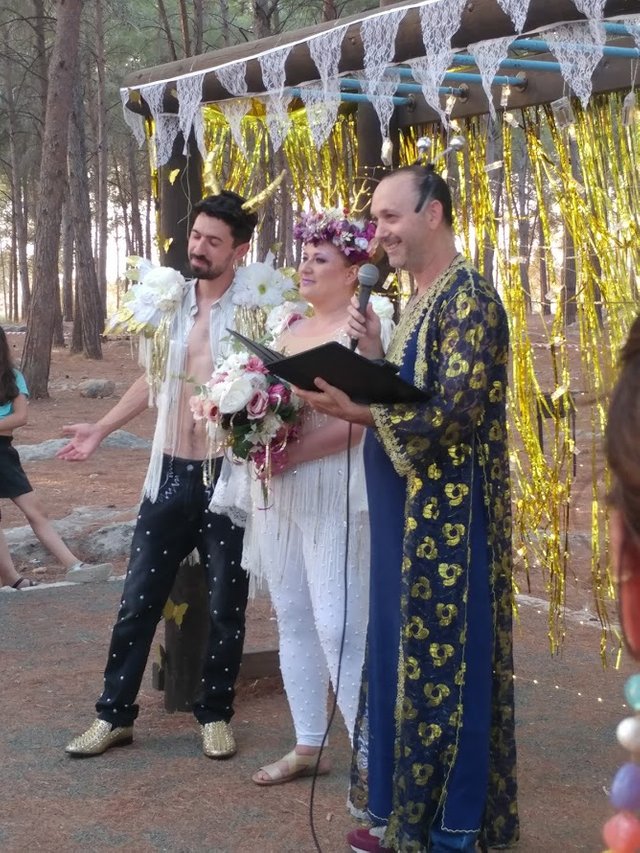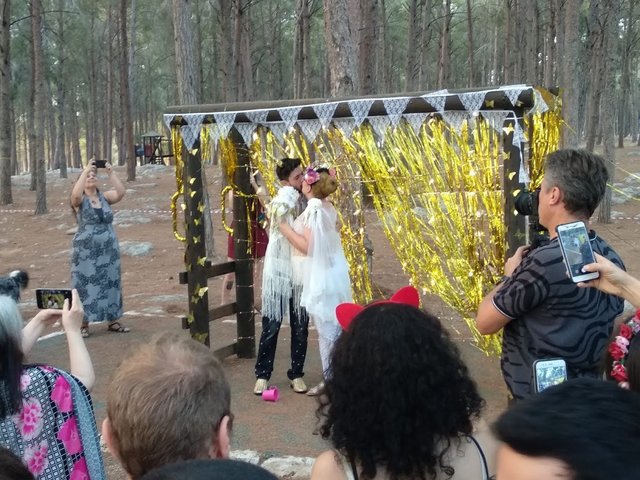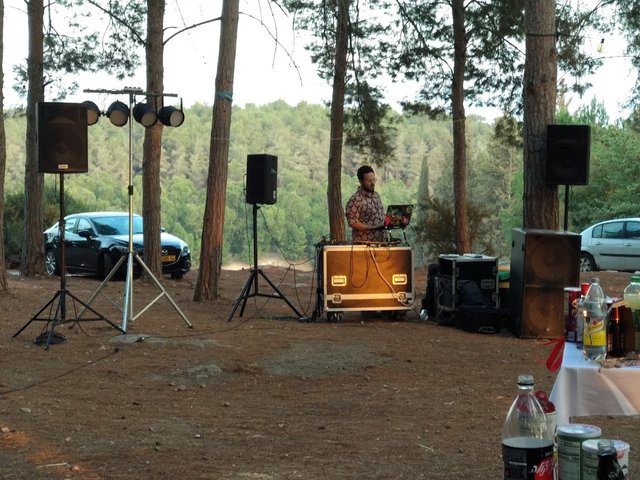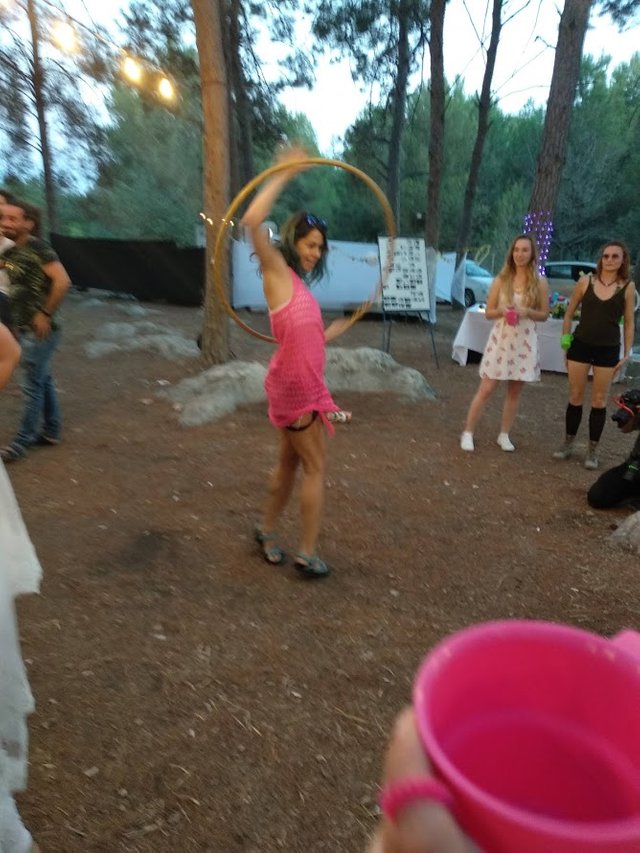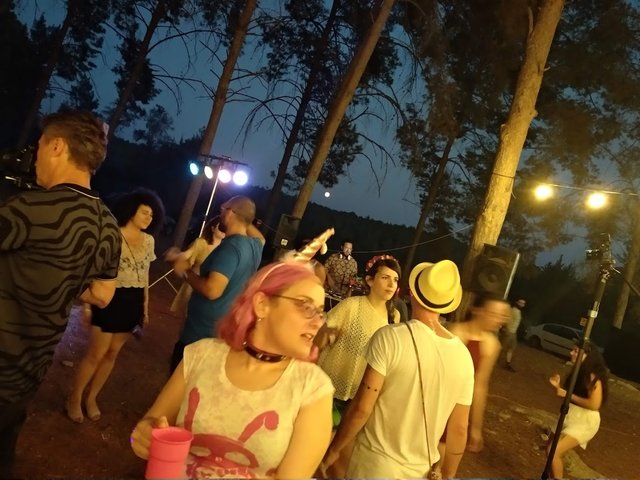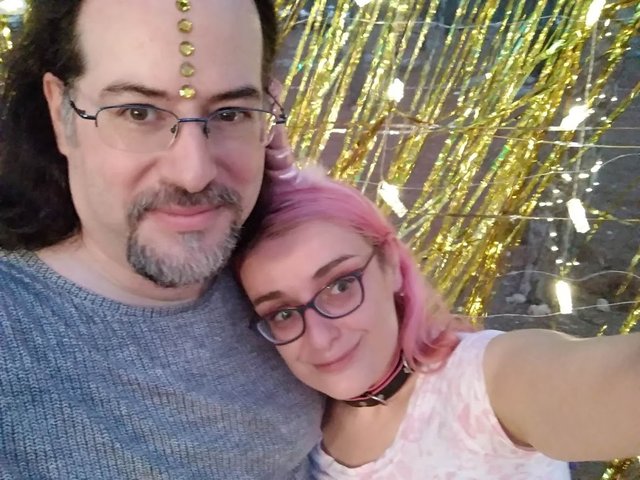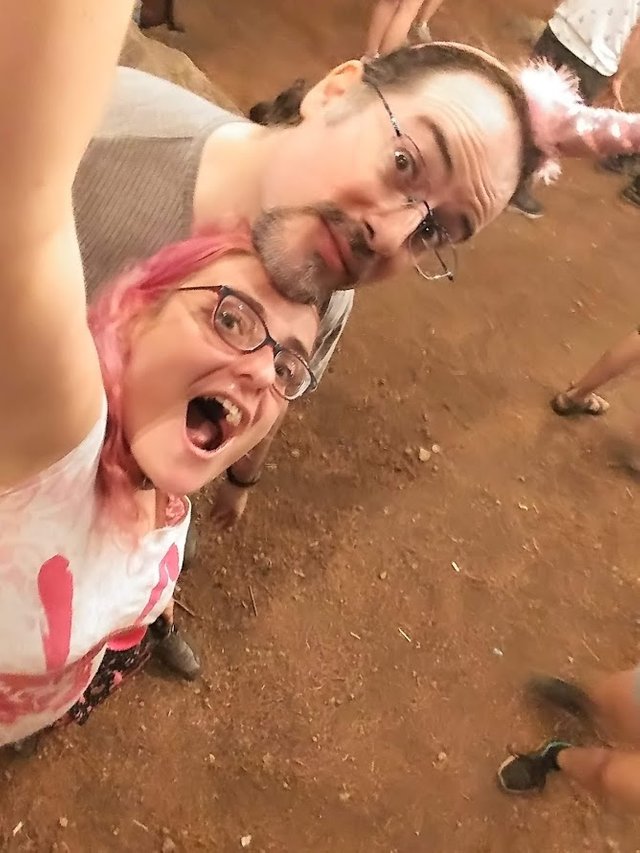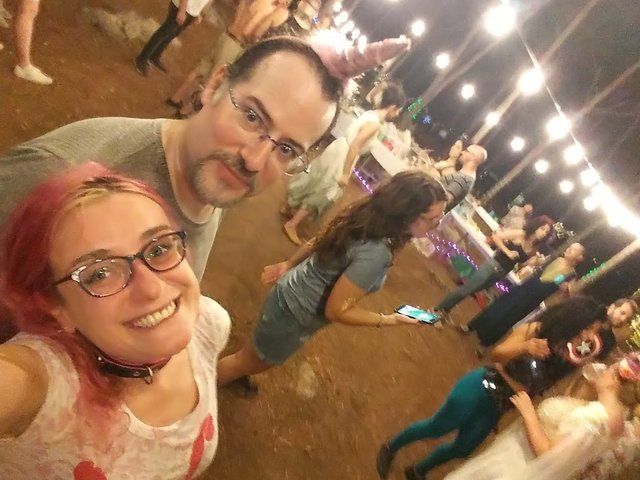 At some point, there was fire lit and marshmallows were brought out but by that time my dear wife was quite plastered so I opted to get us home.
I'm very glad we went - we don't get a chance to just dance and be happy in our day to day lives. Maybe we should strive to find more opportunities :)