Parent Parking! Not a parent, it's not for you!!!
I would like to apologise in advance for the rant ahead. But I am just so over rude people! What happened to common curtesy. What happened to respecting the rules, even if when you break them there are no penalties. They are there for a reason people.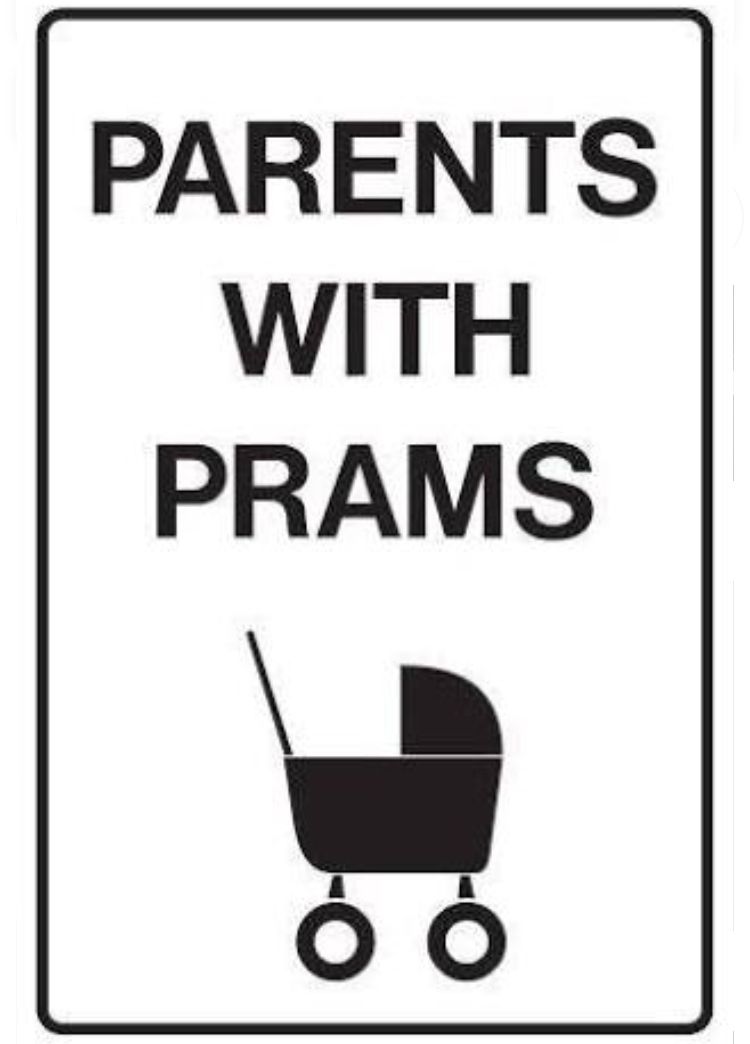 In the last month alone I have gone to my local grocery store, with my girls, only to find all the parking spots reserved for parents with prams full. Now this wouldn't bother me so much if they were being used by other parents. First in first served so to speak.
No, I'm talking about the fact that 3 out of the 4 cars parked in the parents with prams section didn't even have a baby seat in them. What were these people thinking? They obviously didn't have any babies with them, why take that park? I will tell you why! People are selfish!
For some reason, people think the rules don't apply to them. There is no penalty for parking in these spots, unlike disabled parking, where you will cop a hefty fine for parking illegally. When it comes to parents parking spots, there is nothing. It needs to change.
I wonder if these people just don't understand how difficult it can be to go shopping with little ones. Do they not realise that trying to push a trolley filled with groceries and a baby is challenging. Then add a toddler to the equation.
Now your trying to manage a trolley and hold your toddlers hand so they don't get run over. What if you have more than one small child. While I know not everyone has as many children as I do, but that's the point, those spots are there for parents, who like me, need to be as close to the entrance as possible. Not just for convenience, it's for safety!!!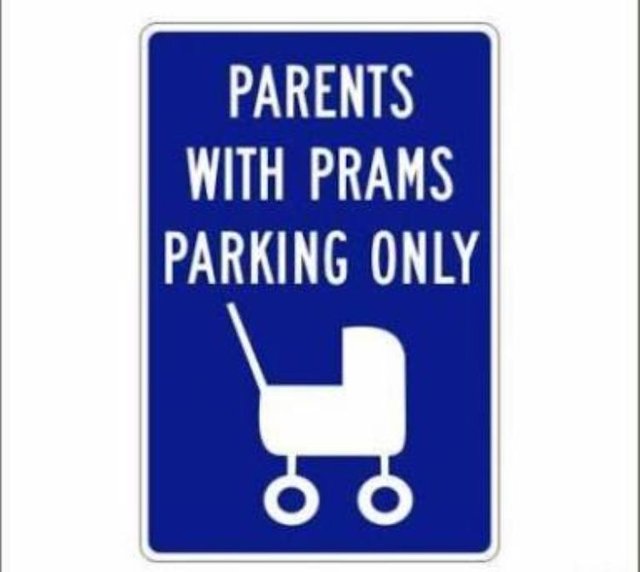 Trying to get in and out of the car and into the shops safely is an absolute mission. Even if I get a trolley on the way in or use my pram, that still leaves me with 2 small children to try and hold onto as we make our way into the shops. Yes, sometimes I have the help of Master 10 and Miss 13, but they are not always with me.
It just blows my mind that people would be so inconsiderate. It makes me even more furious when I see a parent park in the parents with prams parking only to get out of their car and their children are not with them. They seem to think that he empty car seat is a permission slip to break the rules.
What about bad weather? Do these people who seem to think it's ok to take a close spot away from a parent and child change their opinion when the weather is bad? Do they move on and let the mother with the tiny new baby have that priority park so her infant doesn't get soaking wet?
What I want to know is why there is no penalty. Why can you expect a fine for $600 plus if you park in a disabled spot, but park in parents spot and there are no consequences at all.
I simply just don't understand, maybe if there were some penalties involved people would think twice before taking a parent spot. Maybe if there were more signs and advertising about parents parking, people would pay more attention.
As always thanks for reading!
Source.
Image 1: advanceroadsigns.com.au
Image2: advancelink.com.au