THE LIFE OF A CORPER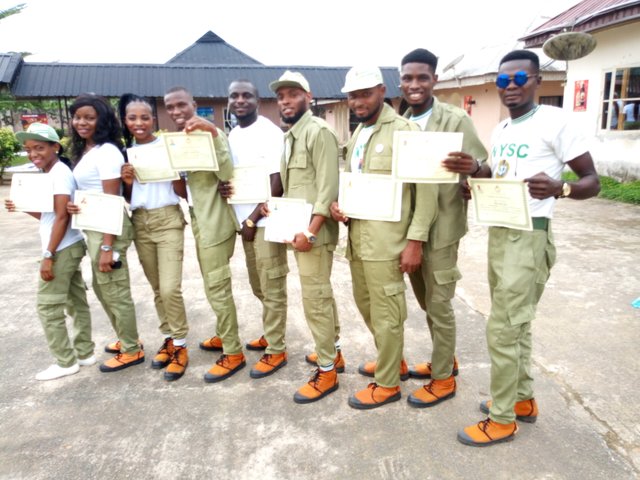 The journey of a thousand mile starts with a single step so they say. It is now almost a year since I and my friends where posted to Udung-Uko local government area of Akwa-Ibom to serve our fatherland as corpers. The training started in the camp where we were trained body, mind and spirit to withstand all the possible troubles and challenges we could encounter during the one year service period.
I camped in Adamawa and latter relocated to Akwa-Ibom for some reasons. Though the activities and life in the camp was like a mixture of stress and excitement, I missed mostly the parade. I loved the words of command and the marching. Though I did not match in the final day because I was occupied with other activities that did not allow me to train very well with my friends, I was emotionally involved when the beating of the band started and the matching commenced.
The camping ended and i was relocated to Akwa-Ibom state where I had to spend the remaining eleven (11) months serving my country and putting into practice what i was taught in the camp. The journey was never easy from the first day till today that we are passing out.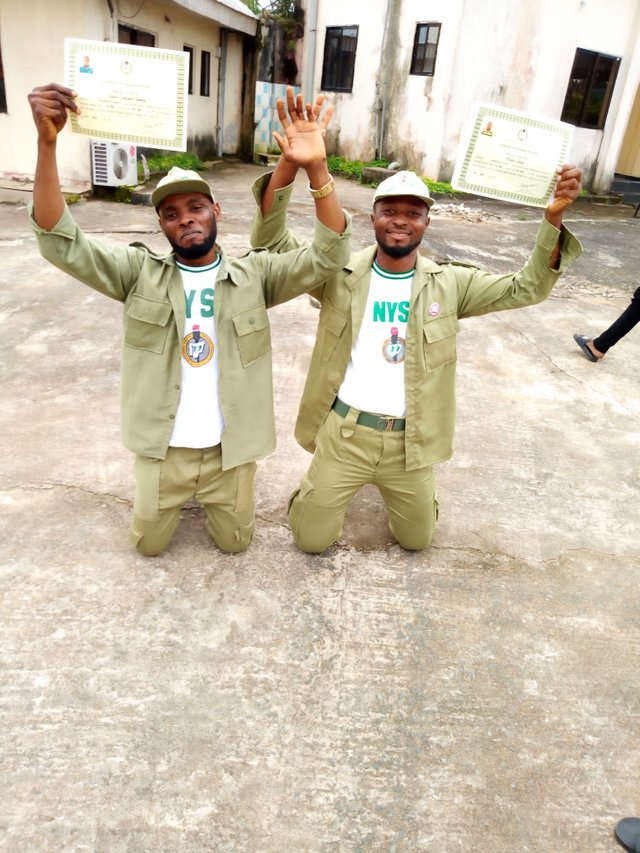 Firstly I had accommodation issue. Travelling directly from Adamawa to Akwa-Ibom after camping while knowing no body here in Akwa-Ibom, I had to find some where to sleep as it takes time for our registration at the federal secretariat to be done. I was lucky to meet a lady who told me that there is a family house around where I can spend the night. The family house was a building where mostly corpers stay. After the days activities at the secretariat, I took my lodges to the family house where I was welcomed but must abid with their codes of conduct which includes always on clothes. Even when you are going to the bathroom you must carry your clothes and change in the the bathroom and if you are a lady you must not wear trouser or wrapper, no shot wears and you must be around before 10:00 pm else you sleep out.
The rules where just too much that I was not comfortable staying there. Though we were giving free food, water and shelter as new comers, the resident corpers pay some amount of money for feeding.
I stayed there till my registration at the federal secretariat was completed and I was posted to my place of primary assignment (PPA). A secondary school in Udung-Uko local government area in Akwa-Ibom to served.
I met many corpers on grand some of whom became so dear to me. We became brothers and sisters. Though we were from different geographic locations and of different ethnicity and religion, we stayed in peace. There was never a day any one fought against one another and each time any sets of corpers leaves, our bonds were made stronger. We tend to make the best use of our times together for we now know that we don't have a lifetime to spend together.
Below are some of the moments we had on our passing out day. They joy of accomplishments knew no bounds.