Mass Shootings & Memorial Controversy

Welcome to another "Hot Topic" for controversy, brought to you by @naturalguy.
Let me start off by just saying this. I am not trying be insensitive to anyone or any family that has lost someone close to them. My heart is always with those that are experiencing the loss of somebody. Whether a loss is from natural circumstances or an unfortunate terminal circumstance? The other more tragic and unnecessary circumstances of suffering with loss('s) that being war or civil unrest. Also natural disaster and last but not least by the hand of an unbalanced individual.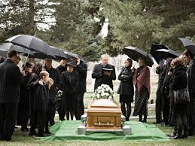 I would really like everyone to give this question some serious thought. When there is a press/media report of some serious incident involving some individual inflicting damage by ways of violence resulting in mass amounts of injuries and deaths. Why is it that they report on the incident, but do not report on the services for the causalities? No reports or any images of wakes or burial services are ever shown? Also wouldn't there be a large turn out or gathering of many local residents, as well as many caring mourners traveling in to express their condolences? Some may even use the event to express some outrage or even political position or opinion? So, WHY is it that we don't hear about or see anything at all? There is nothing in any kind of media report nor is there any sort of follow up?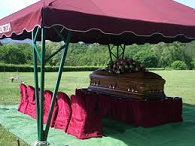 As we all know, when many celebrities die there usually is some sort of story or coverage. At least a photograph will surface eventually. Take the famous actress Judy Garland for example was available for public viewing. When Elvis Presley died they showed the procession. When Princess Dianna was "murdered" there was an unbelievable attendance to view the procession. After the "murder" of John f Kennedy there was a procession long since remembered with an iconic image of John Jr saluting has his father as the casket went by. In fact when a Pope dies there is a massive gathering of mourners and his body goes on display for the many numbers of mourners that stand in a very long line to finally get to view his lifeless body.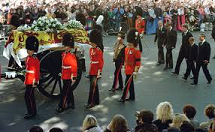 So, with some of these alleged tragedies like the recent Las Vegas shooting or the Sandy Hook Elementary, pick any one of the numerous "tragic" reported infamous incidents. Where is the evidence of loss? Now, I know and I truly believe that there was the tragic loss of many innocent lives on 9/11. Let me just say this. I am deeply sorry that those who have perpetrated that crime haven't been brought to justice.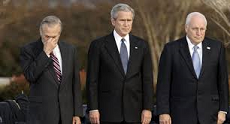 My heart is with all those Great Hero's(rescuers) that were involved in the recovery and rescue attempts of the victims. Many of those rescuers perished that day and some died soon after from affects incurred from the toxic debris. Still today there are many suffering from the affects, prematurely developing chronic and terminal illness's. Again I say, I am so very sorry that there has been no justice served for them as well. Let me go on the record by stating that I am trying anything/everything and continue doing my best. To see that those evil criminals are brought to justice.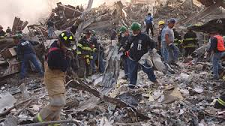 Please don't start hating on me, just because I ask such a question. It is that I seemed to have developed many trust issues. Specially when it comes to the mainstream media and any government or its agencies along with any of the mega corporations. My only wish is to see that the truth is always given/delivered. Even if the truth hurts, it is better than a lie. A lie can really only offer/bring endless pain. Truth offers closure and can help in finding a positive solution.
(

(

(

(

(

(

)
If you like this post, Please

UpVote and Follow me...
steemit board & animation
created by @arcange