Sea Mammal Skulls in Manhattan Beach California
Interesting Little Aquarium
We were in Manhattan Beach yesterday and decided to take a walk down to the pier. We always walk down the pier where there sits a tiny little building with an aquarium sign on it, but we've never actually gone inside.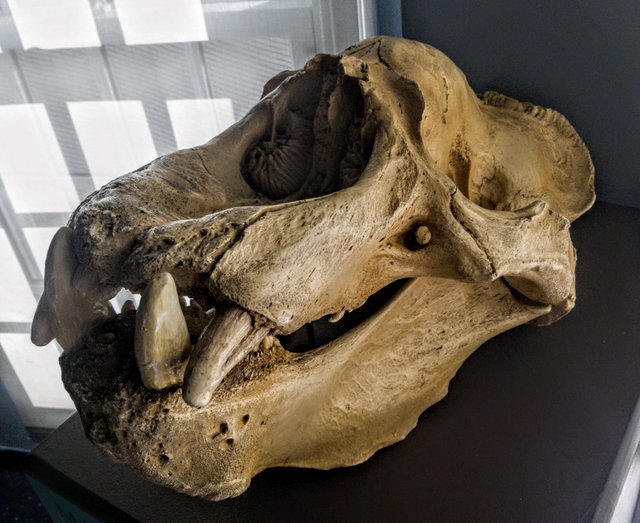 We went in and had a little look around when we came across these awesome skulls. To me, these creatures look like dinosaurs! The above skull belonged to a male elephant seal. I would not have wanted to get bitten by that guy.
Actually, have a look at this photo: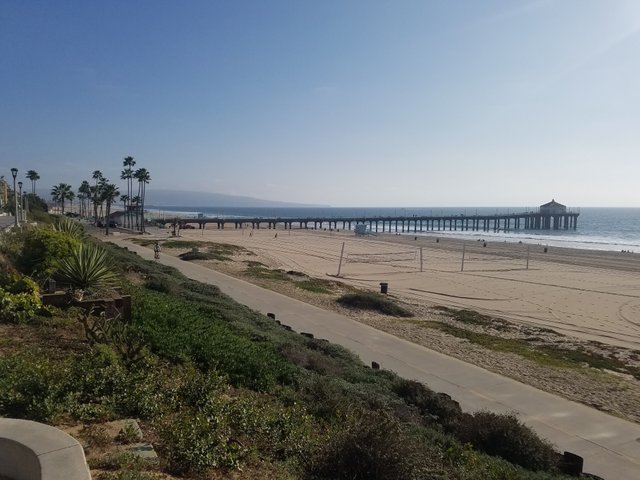 This is a picture of the pier from the walking path on the strand. You can see the bicycle path there below and off in the distance, you can see the little aquarium at the end of the pier.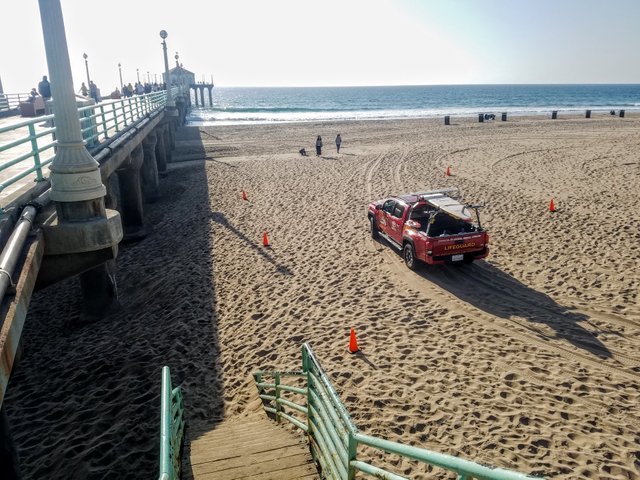 Around here they have the fanciest and fittest lifeguards you'll find anywhere. Pretty much like a real life version of Baywatch in these beach cities. It doesn't hurt that Manhattan Beach is one of the most expensive towns in the world.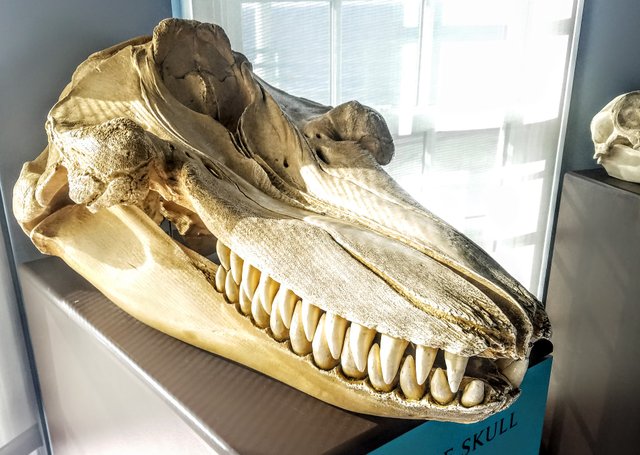 Look at the jaws on that beast! Would you have guessed that it was an orca whale? Hmm... I guess this orca whale didn't HODL. Bad crypto humor.
They also have a few actual living sea creatures in the aquarium. I suppose it wouldn't be much of an aquarium without... an aquarium.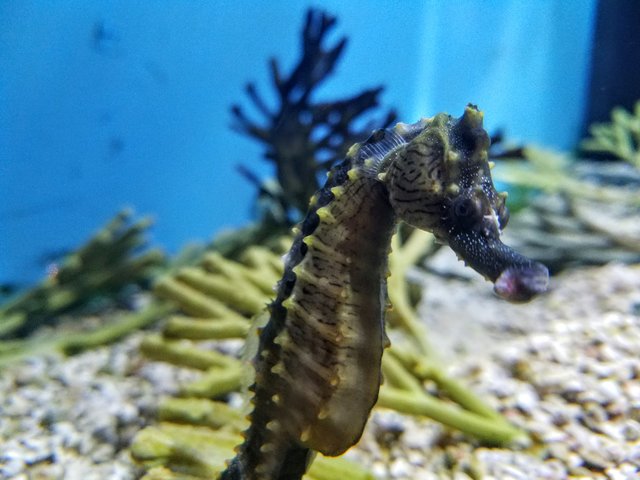 To be fair, there really isn't a whole lot of anything in this place. It is quite small!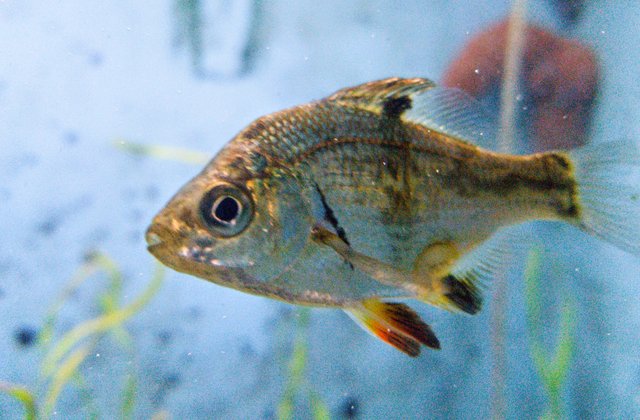 And pretty dark as well. It was a bit of a struggle to get a photo that wasn't grainy with my smartphone. I think it's time for a phone upgrade!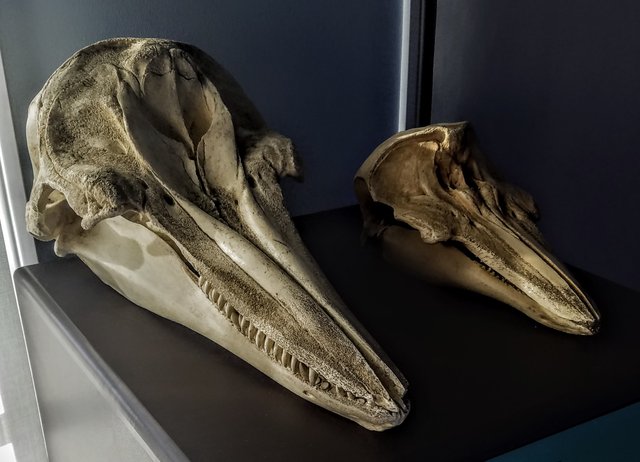 These two were pretty cool as well. They are bottlenose dolphin skulls. I presume that one is a juvinile, but I'm am not certain. I didn't read all of the information. I may be a bit lazy; there is a lot of text in this building!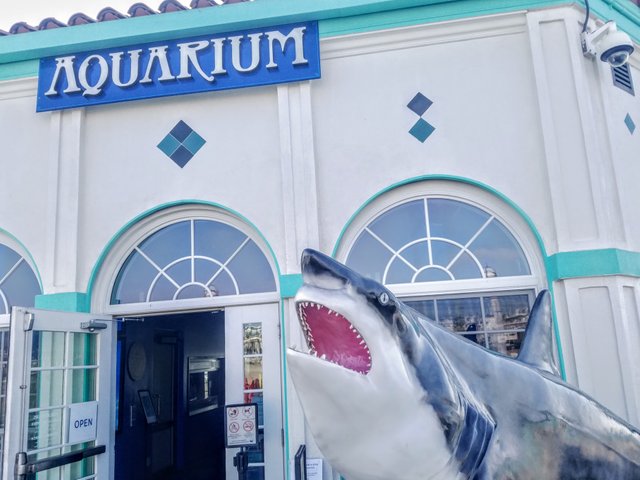 I can't find the photo at the moment, but my father in law was taking some pretty funny pictures with this shark. He seems to like making scared posing photos with sea animals for some reason.
Anyhow, I hope all is well in the Steem community! I have been keeping very busy with work recently and haven't had a lot of time to post. Thanks for stopping by, and have a wonderful rest of your weekend!
Don't forget to Spring Forward! (Annoying daylight savings time change)