MY STRIVE FOR EXCELLENT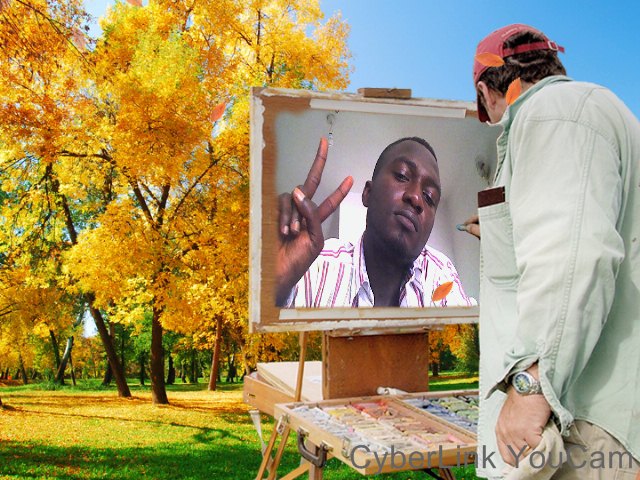 This article is all about me. it is actually a true life story about my just concluded Higher National Diploma program.
I got late admission into the department of applied sciences in 2016/2017 academic year. i was admitted to study computer science.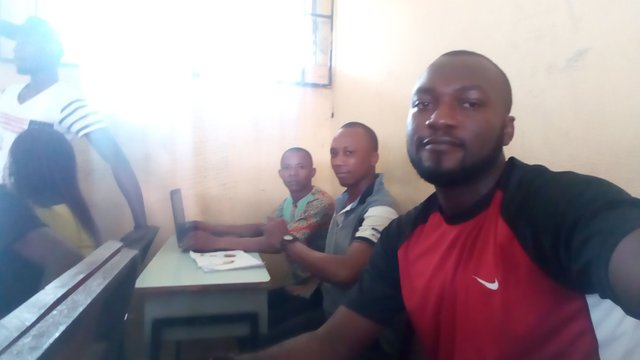 However, schooling was not friendly for me at the time of my admission. i had finished my National Diploma six years ago before going back to complete my program due to some circumstances beyond my control. i was admitted at the time where almost all the courses had taken their first test. in fact, i resume two weeks before the exams was conducted. i had no excuse but to partake and do the best i can.
When my 1st semester result was published , i was so discourage . i felt like dropping out of school because i had one of the lowest and most terrible results that semester . i was on probation with CGPA 1.98, i was advice by the student adviser to retake jamb and change my course before its too late, he said if i have a terrible result again i would be given mandatory withdrawal. that means sending me out of school.
So,i decided to sit up in my academics, i subscribe my phone and i decided to make YouTube my personal tutor on every course, since the students that where doing very well in their academics where demanding so much to tutor me.
Consequently, when HND1 second semester results was published, and my CGPA increase to 2.27. i was happy and encouraged to put more efforts in my academics but on the other hand i was discouraged because i was still on pass and i had one carry over course to repeat. mind you, having a carry over in school is one of the worst experience ever!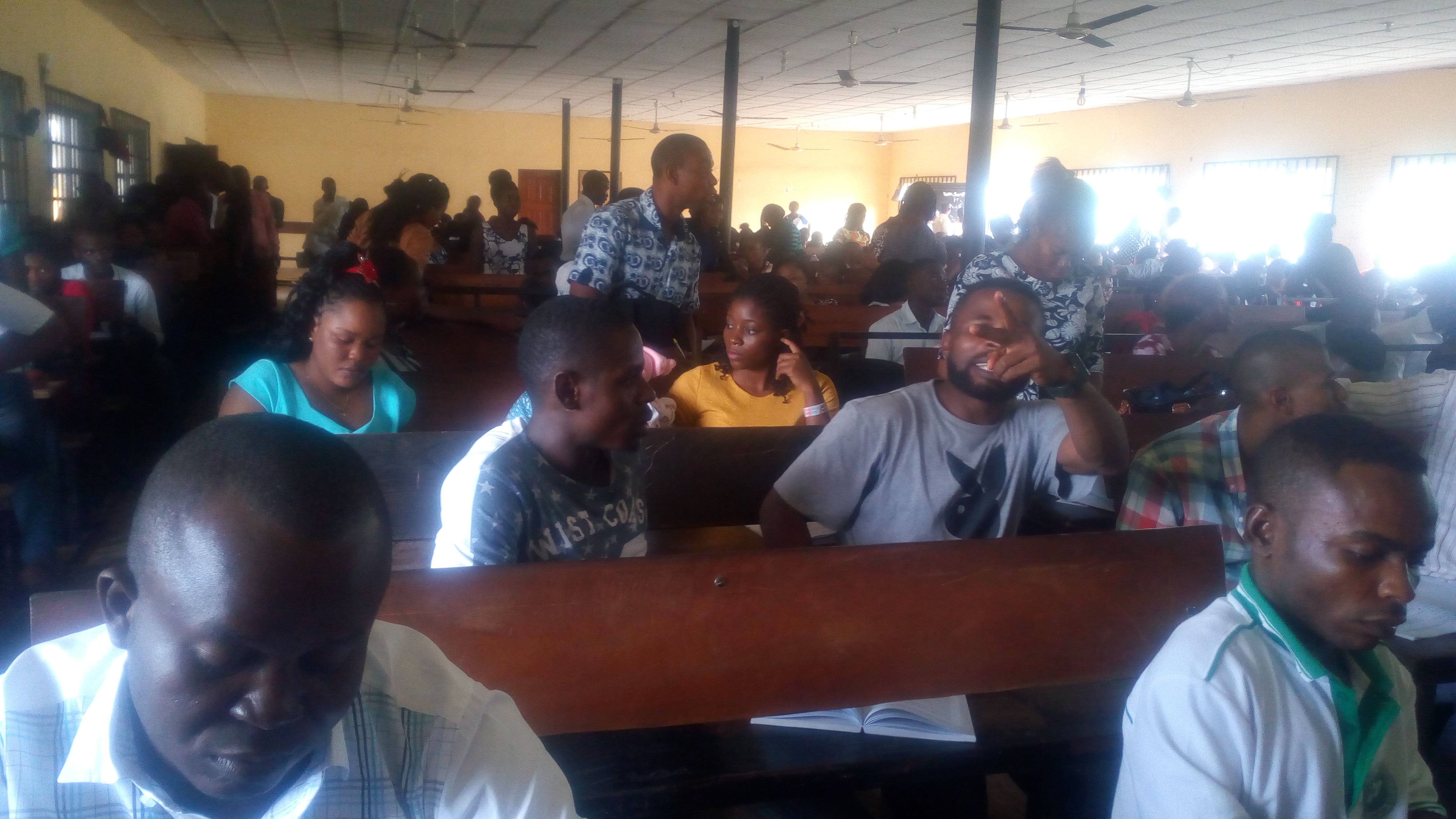 When i was in HND 2 first semester, i was still attending classes with the present HND1 at that time because of my carry over course. it was not cool at all. after, taking the carry over course and my present HND2 courses, i was one relieve when the result was published. i had cleared my carry over course and i don't know how i did it but i was on lower with a CGPA of 2.89 with no carry over. The day i saw my result was the day i decided that i must leave my department with a upper credit. i remembered going back to meet the student adviser in my school. when i told him about my present result , he was surprise and he told me that if i work hard enough i will end up in upper credit.
Steemians, i was determined , i remember calling my name in front of my dressing mirror , pointing to myself on the mirror and telling myself that if its only one person that will have upper in my department, that person is going to me. I didn't stop there. i took action. i started downloading tutorials from YouTube on every course as soon i got the course outline. i studied from 12noon to 2:00a.m everyday because i had a target. i wanted a good and presentable result.
... and this is actually my testimony. proof of my result.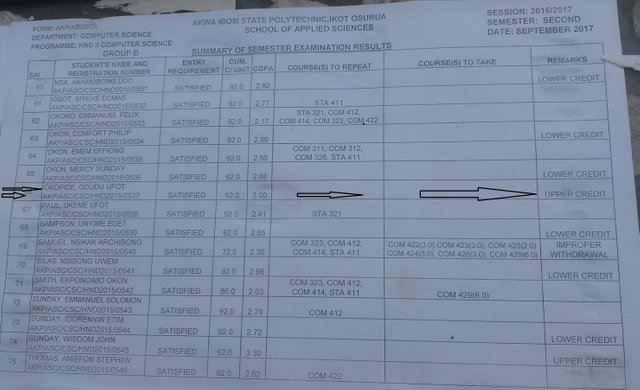 when my summary of result was published. in the department of one hundred and fifteen students, they where only fifteen students with Upper Credit and i was one of them. i was so happy and i decided to share my testimony as an article in this great community.
No matter the situation you are going through at the moment, please don't give up. always try to put your best in everything you do. there is greatness in you.
REMEMBER, IF YOU SAY YOU CAN. YOU ARE CORRECT! IF YOU SAY YOU CAN'T, YOU ARE ALSO CORRECT!