COOKING WITH TWIGS... some more!
I love burning sticks.
Its fun. Here we are off grid style cooking on the Biolite twig burning stove. It has a fan inside it that allows you to burn very cleanly without getting smoke in your eyes, which is a huge benefit when camping in the mountains.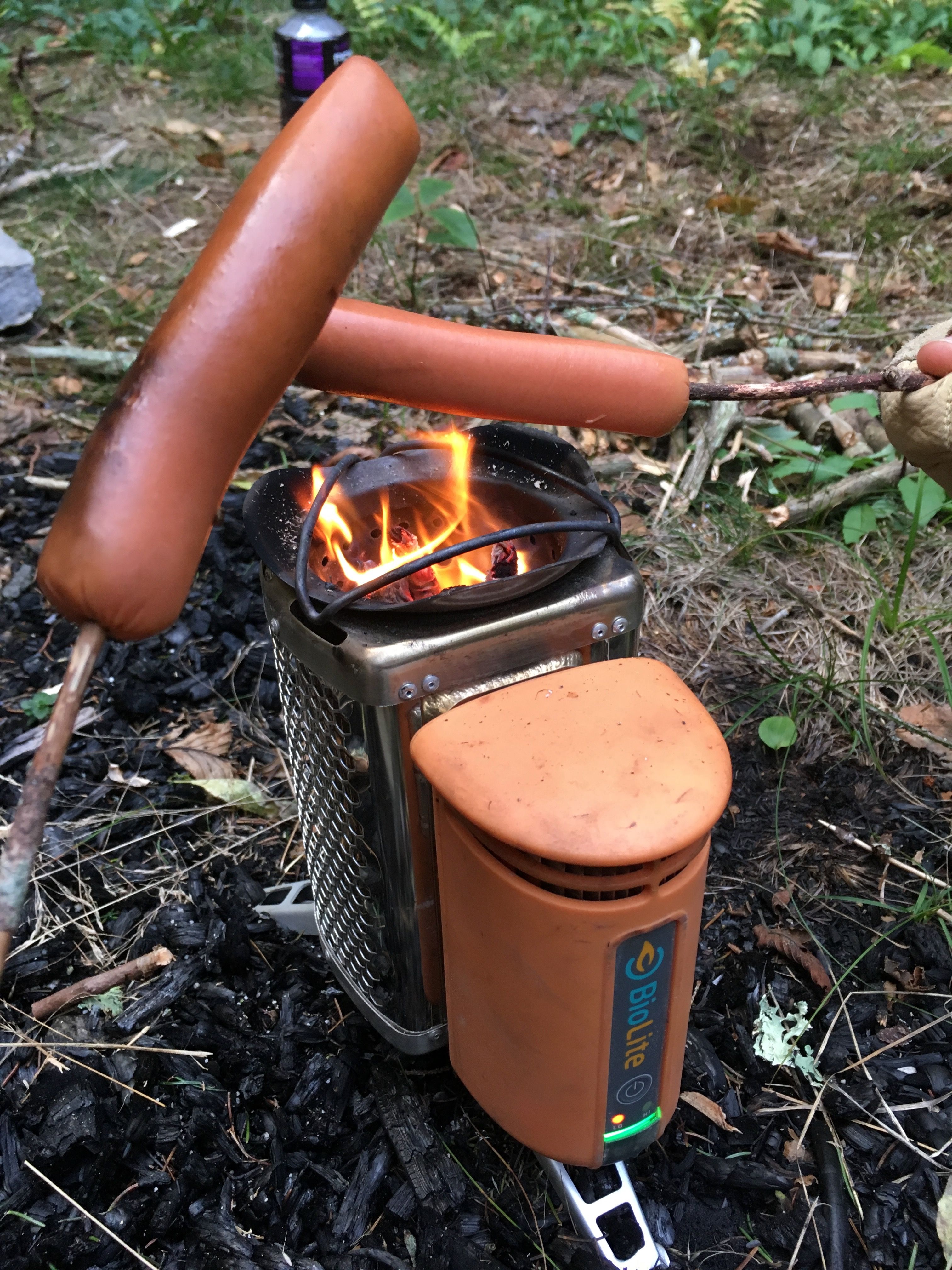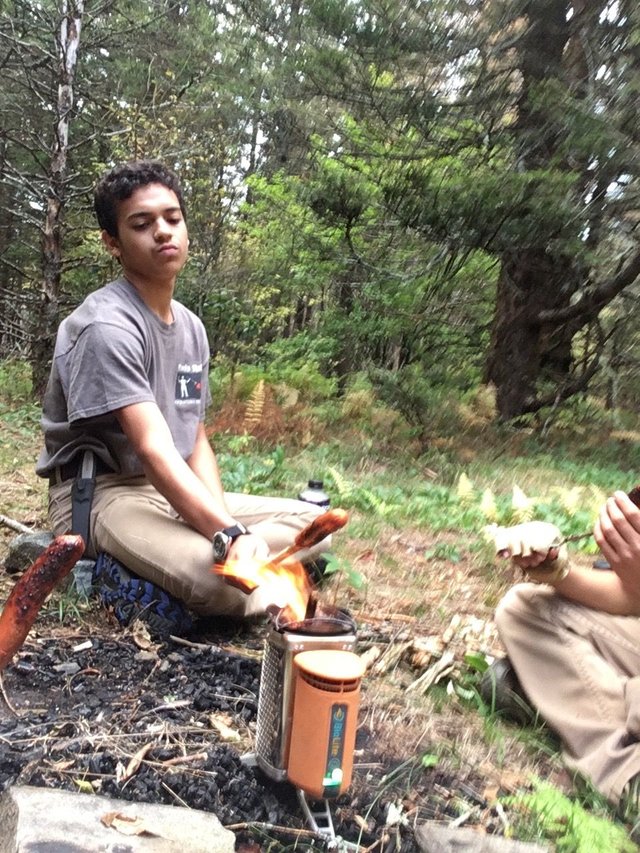 !
Thinking about the amount of fuel that it takes to cook when backpacking, it is well worth considering using the available resources that nature provides. It even has a USB port that you can charge your phone with once you have the stove hot enough. It converts heat into electricity, but you do have to load small twigs constantly to keep it running efficiently, which is easy in the forest because twigs and sticks are everywhere. Pine cones burn really well too!