Got the balcony cleaned with a little help
Impulsively, on a day together with a girl I have been dating, we cleaned my balcony. She was very kind and helpful, I very much appreciated that. Of course, we help each other, like it should be. I paid for food on the door one day and made dinner two days. She made dinner one day. I pick her up one time and drive her home two times. She helped me with cleaning balcony and a little cleaning in the home.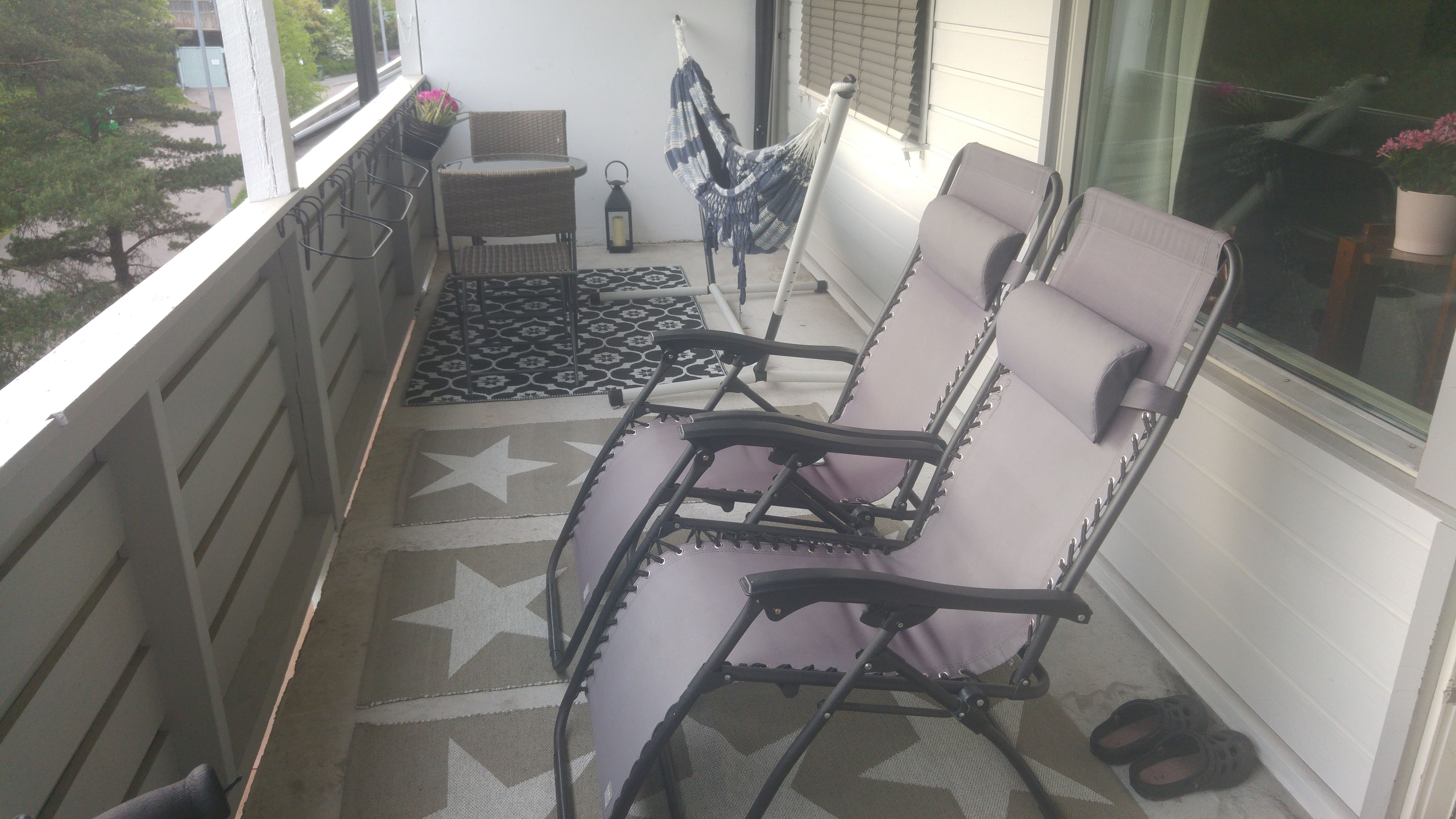 It looks amazing now. So tidy and clean. Ready for lots of summer enjoyment. It was very nice to get all the garbage away and get space for everything. The hammock, the chairs and table, and sun chairs.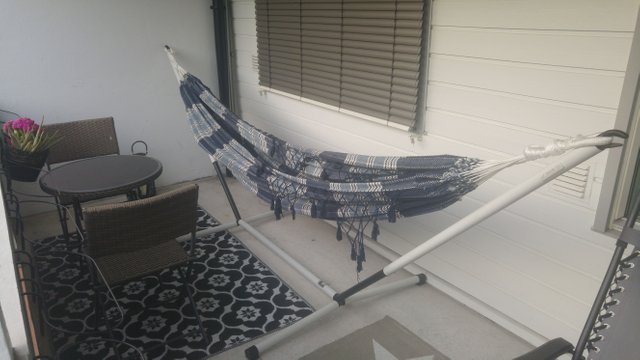 Some more close up of the hammock and eating section.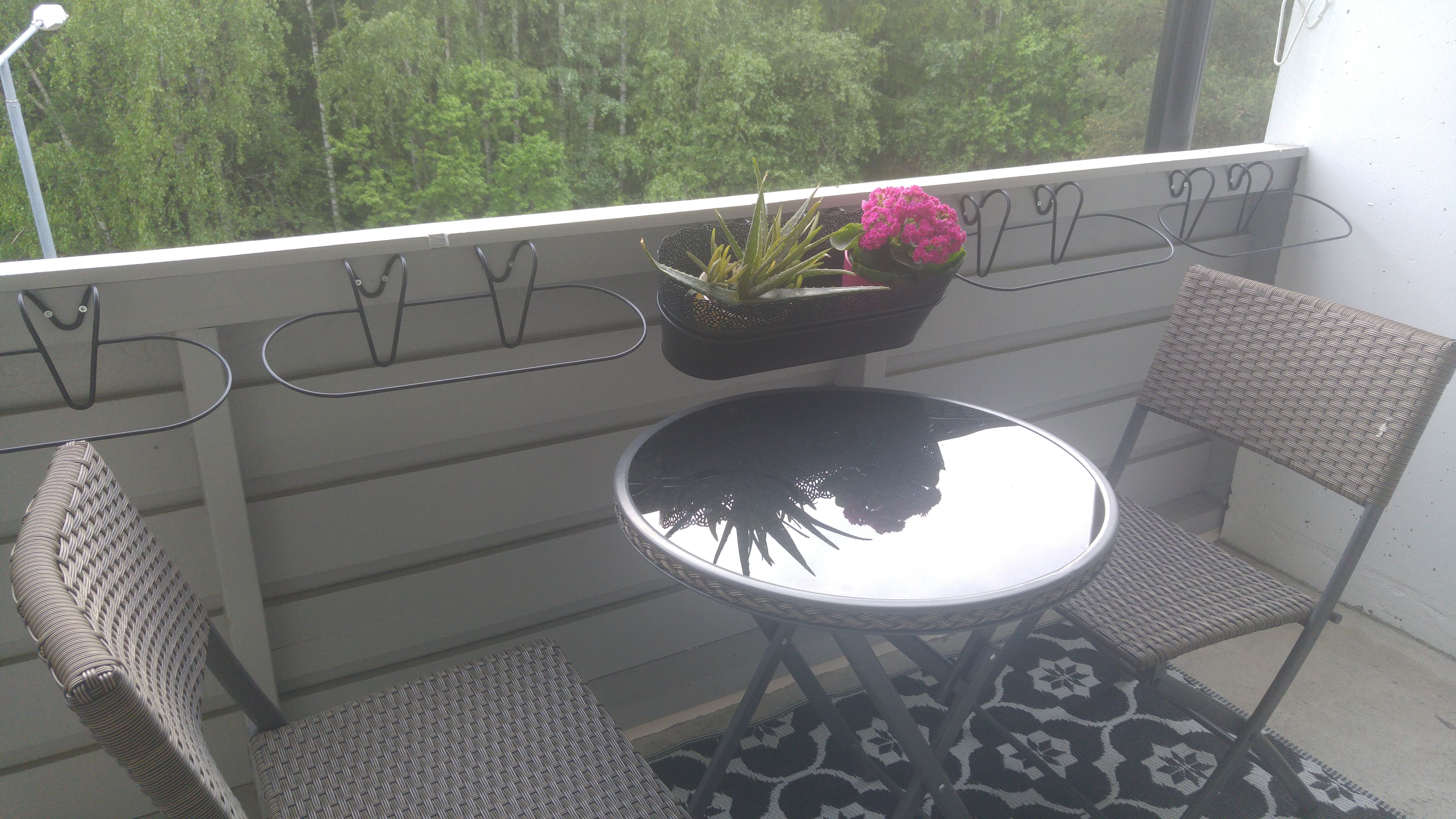 What a beautiful eating section. With some plant decoration too.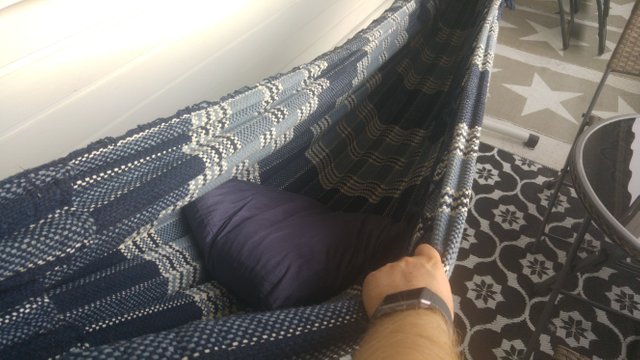 Perfect place for the hammock. For itself and with the table next to it to put drinks.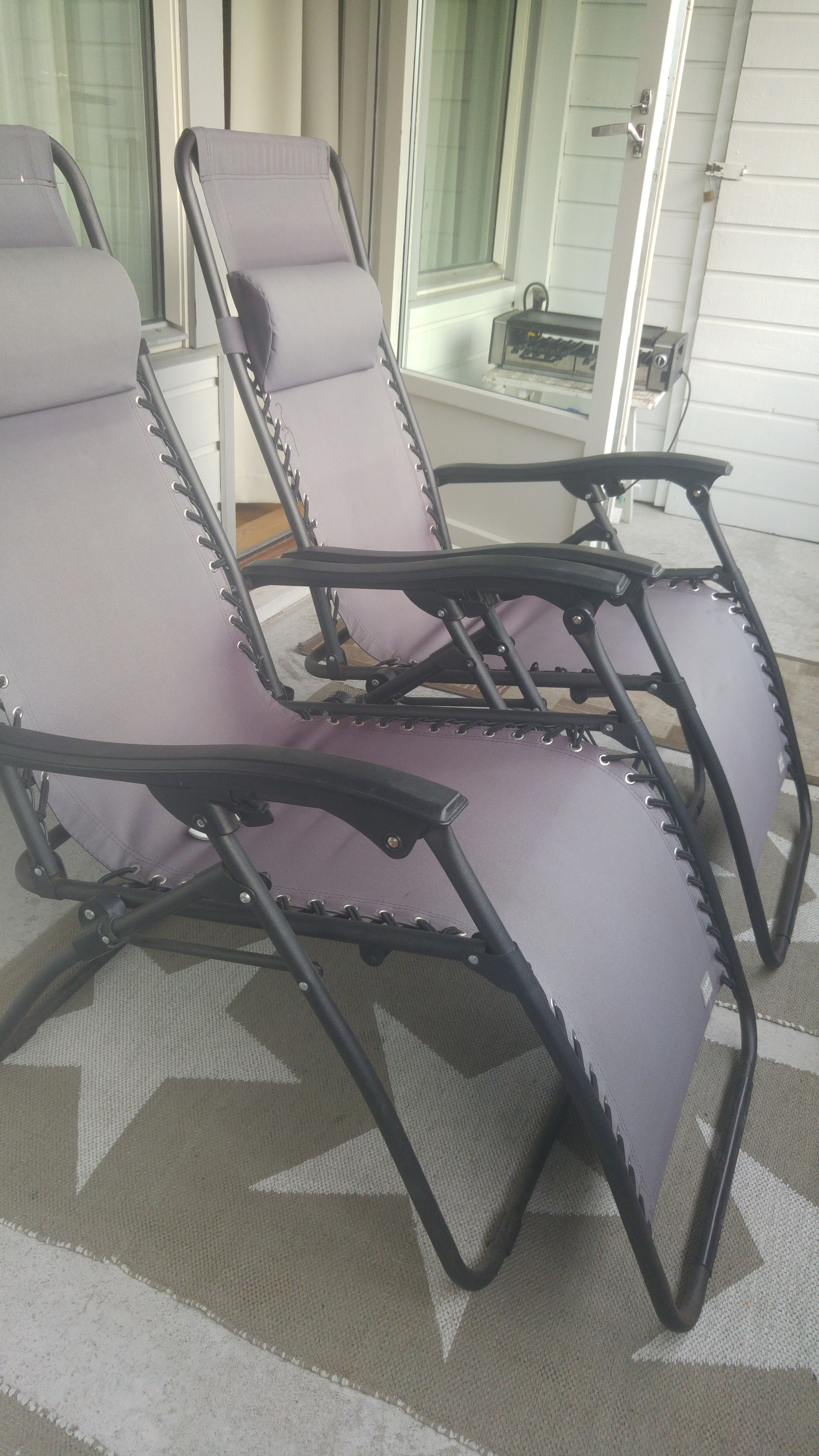 Close up of the sun chairs, can be adjusted so you are laying.
They are actually black color, phone camera fail.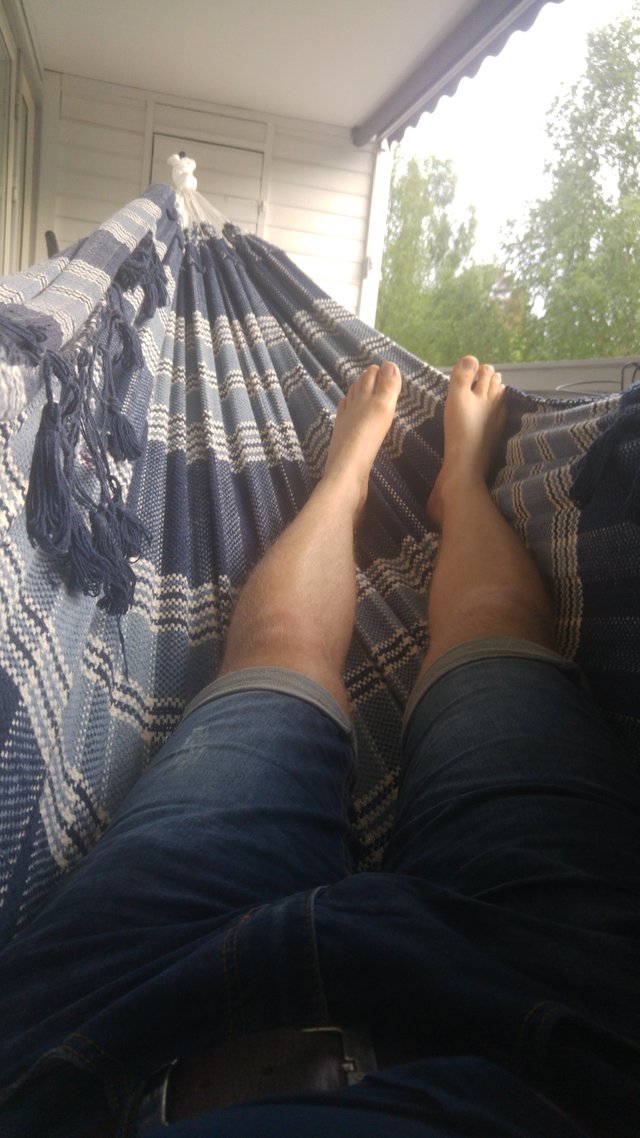 The hammock is perfect for some daily rest.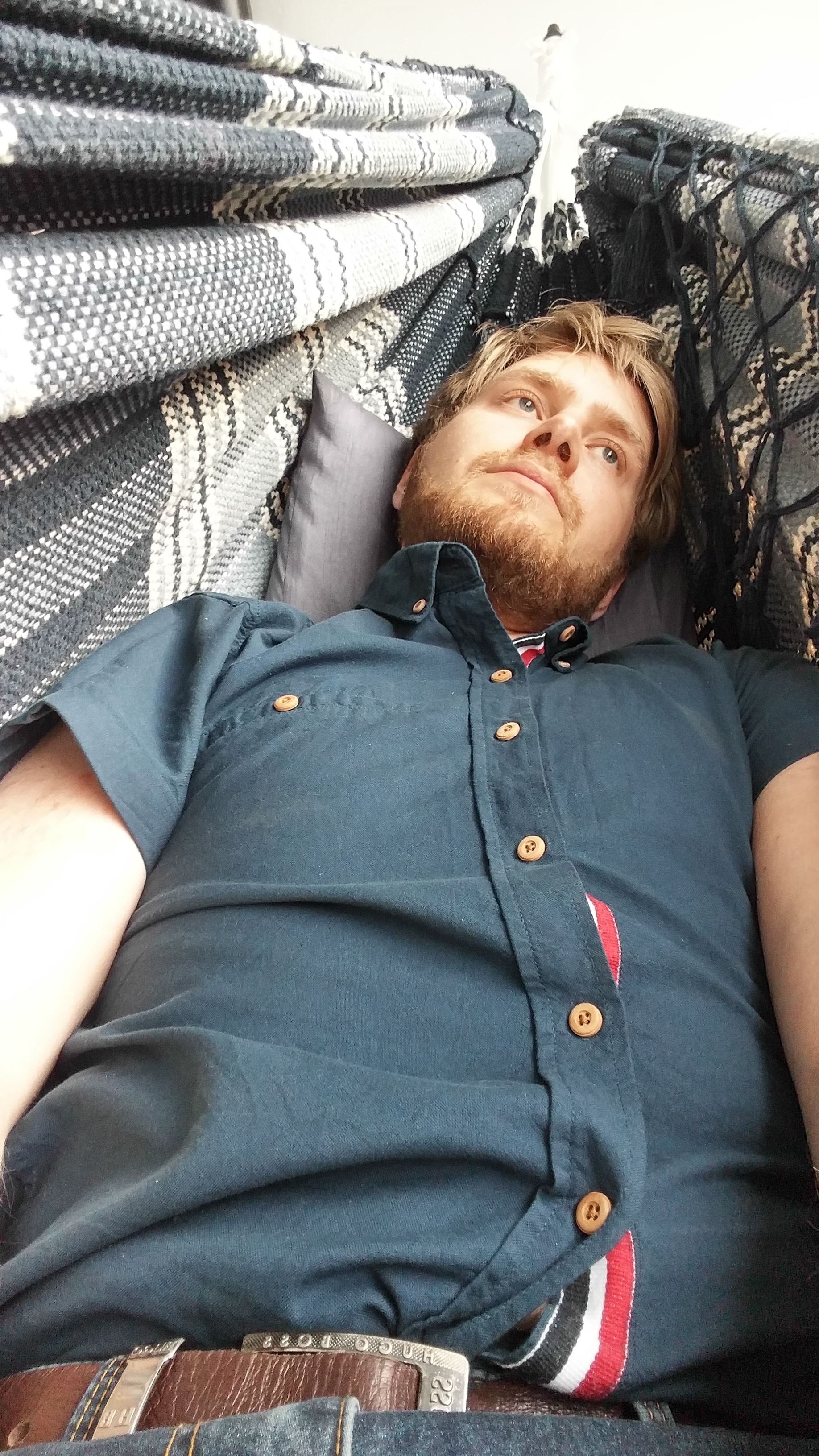 I can relax with phone, laptop, a book, or even close my eyes and relax to the birds singing.