How friendship makes your life strong
Friendship is known as the most beautiful relationship in the world. We choose our friends, separate from our family members and relatives, whom we choose whether or not they become part of our family. People who have good friends are happier than those who do not have good friends.
If you have a good friend in your life, then you will know what I mean. Among other things I give passionate support to my friends. There are many examples in life when we get emotional or want to speak our heart to someone. There are many things that we cannot share with our parents and siblings because we are afraid that they might get pushed or angry. This happens when we move closer to our friends.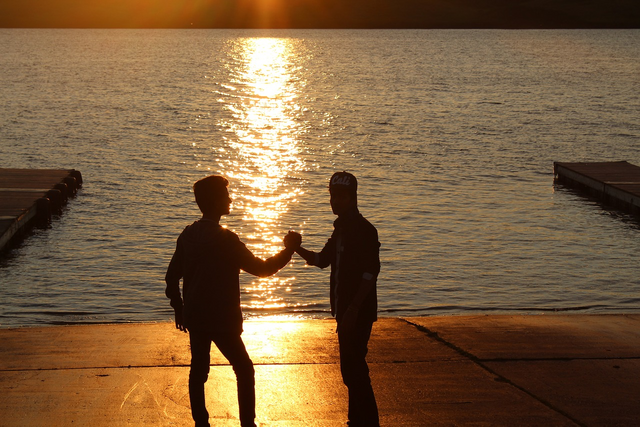 Source
Good friends are always ready to listen to you. Whenever you are emotionally disturbed or go through a difficult phase, they are there to support you. Sometimes we need people who can listen to us without coming to any decision and making an opinion about us. Such comfort level is found only in friends. They listen to us and help us achieve the same kind of emotional pleasure.
I still remember a time when I used to have a nudge with my mother or sister, or for some reason I had to scold me with daddy or teachers and I would have to concentrate on my studies till things were resolved. It used to be difficult. At that time, I used to think that I should not have said or done anything that caused such a situation. At that time I almost broke down emotionally and felt like a criminal myself.
This is a time when I need my friends the most. I consult them to sort things out. Sometimes their advice works but sometimes it does not happen. However, I feel better by just expressing my feelings to them. I know that I have someone I can tell about my emotional state. They are not able to change the situation but at least they can help me feel free by reminding me that I am just a human being and I do not have to put too much pressure on myself.
I am lucky that my friends are truly amazing. They are my pillars of strength and are very important to me as a family. Without them my life was very sad.
---
Thanks for stopping by.