Sigh. But okay. Life is good even when it's not.
It has been a hell of a week. My job is rather frowned-upon, to say the least. Lunch lady. It's the most insulted profession there is besides janitor and proctologists. Probably. Adam Sandler did not help matters much. I hate the label. Sloppy Joe jokes make me frustrated.
In reality, I am a kitchen worker at a magnet school. It's the number 1 rated school in Tennessee, actually. I bake cookies. I feed children. No shame in that. I make a difference.
I get to see my daughter every day at her lunch break. We do a secret little wave thing that isn't quite noticeable as she walks through. It means "I love you" in our own mother/daughter language. She is 13, so reputation is a big deal. Waving at mommy every day could be kind of damaging I guess.
Do you want to see why I work my frowned-upon job? This is why. Here is my reason. Look at us. We are a team, she and I. She is my best friend. For now she says that I am also hers. I hold onto that sentiment in my darkest moments. She is my whole reason for being. Here's my Emma, and me.. through the years.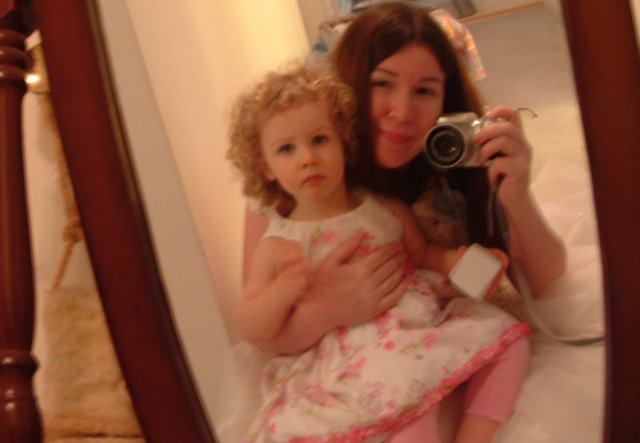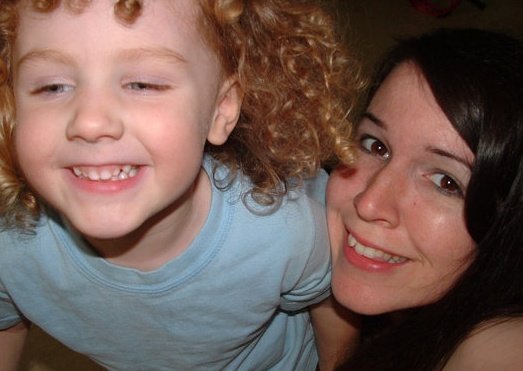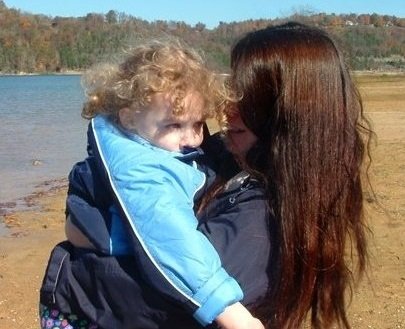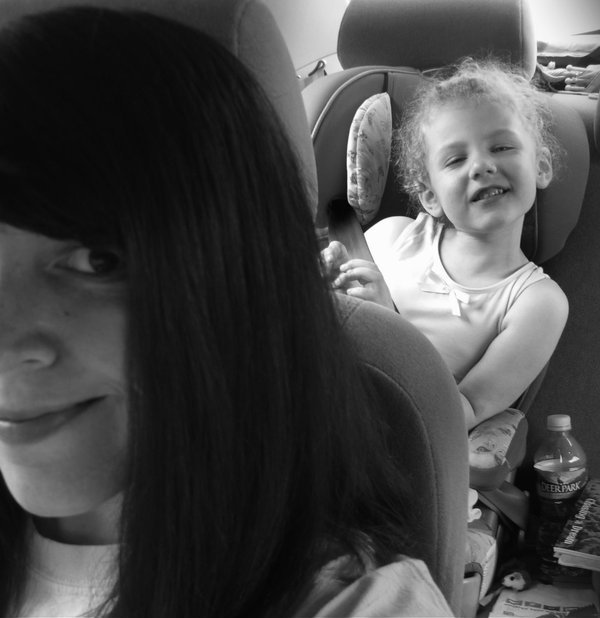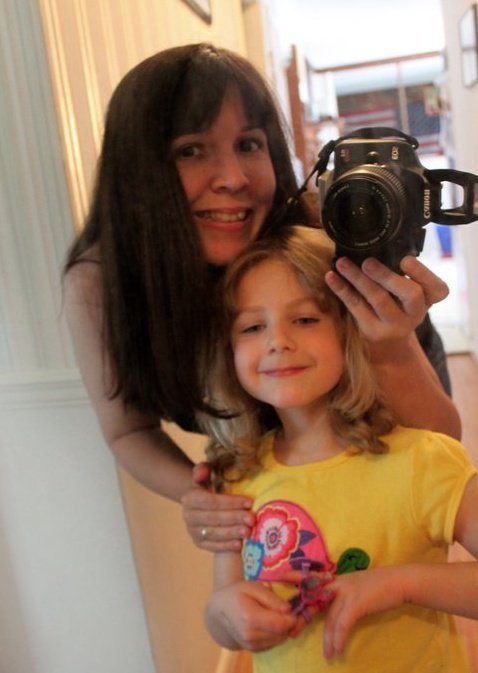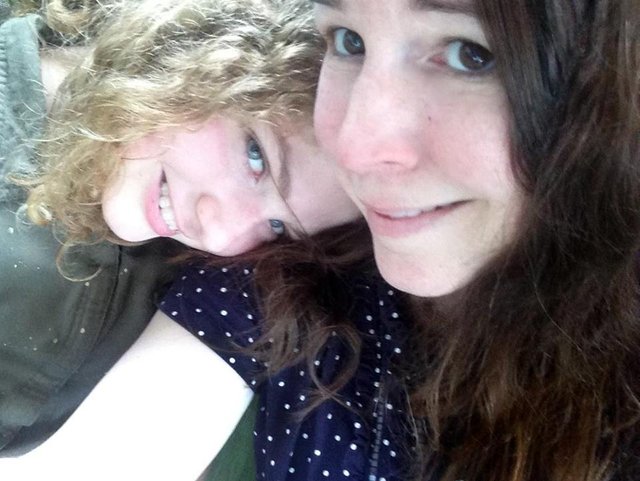 She is the most beautiful thing in the whole world to me. And I would do anything for her and not complain about it. But sometimes I do have moments of lowness.
For instance, something happened the other day. As it turns out, one of the photography studios where I used to work is now the photography company that does class pictures for the same school where I work now.
And the other day after they had been there shooting pictures, I was taking the trash out behind the kitchen and throwing it into the dumpster. At one point, I was kind of having a little bit of trouble because the bag was so heavy. I was trying so hard to push the bag into the little opening in the dumpster and it just wouldn't go.
I became frustrated and just let it fall to the ground, and sighed, and stood there a moment, trying very hard not to cry, actually... and then I heard someone driving by and I looked to my left.
My ex-boss and his daughter just happened to be driving out of the parking lot at that exact moment, and we made eye contact and they waved and smiled. It was the kind of wave where they knew it was me, and they were surprised to see me there, working that job, when previously I was a highly -paid digital imaging tech at their studio. And they saw me in my moment of desperation. And they smiled and waved. That is what is so frustrating. Those smiles. The ones that say, "We are better."
I KNOW I should not worry what they think. And I don't . It's just that, in that moment, I felt like somewhat of a failure and I was momentarily embarrassed that anyone had seen me let the bag fall like that and to see the face I was making. And for it to be my ex-employer.. well, it was like the universe was being an asshole to me. A decent person might have stopped the van and asked if I needed help. But why help me? Just move along.
And again, I KNOW that I am not a failure.. you don't have to tell me I'm not a failure or give me a pep talk, I know it's often a decent person's first instinct to do so. I get it. I am doing the best that I can and I know it.
But I just felt so absolutely humiliated and defeated. Do you get me? Does it make sense to anyone? That feeling? Kinda like if you see someone you went to school with and they are a doctor now and you are a "lunch lady." That kind of feeling.
And, RANT.. why in the hell do dumpsters have such small openings on the side for throwing trash into? What the hell, dumpster makers????? It is so not cool.
Gotta go. Thanks for listening, if you did. You should know that it is Saturday now, and I have just taken a walk around the block, and watched birds fly, and listened to them sing. I am feeling good, and life is good, and I am grateful for every minute of it. Even the low ones, for they only make the good ones feel better.
Much love to you,
♥ - serena