LOOK WHAT MAMA-PEPPER FOUND IN MY TEA!!!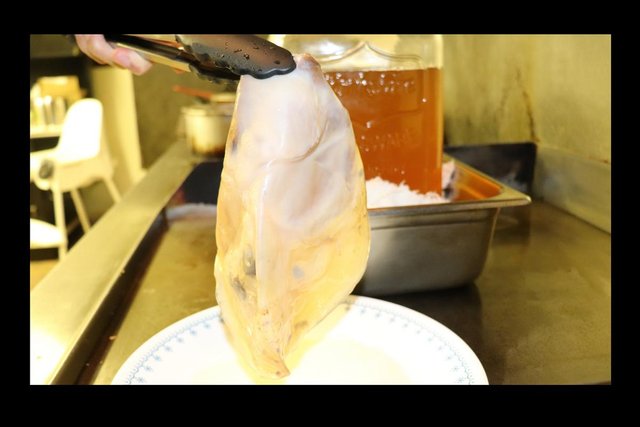 It looked like some sort of slimy placenta or something!
---
So, what in the world is it then? That's the fun part, and also the potentially dangerous part...

KOMBUCHA
That large slimy thing that @mama-pepper just pulled out of the tea is a kombucha scoby, also known as a "mother" or "mushroom." It's not really a mushroom but is actually a mixture of bacteria and yeasts that can produce an impressive antibiotic. Because of all the health benefits, kombucha and homemade kombucha are on the rise.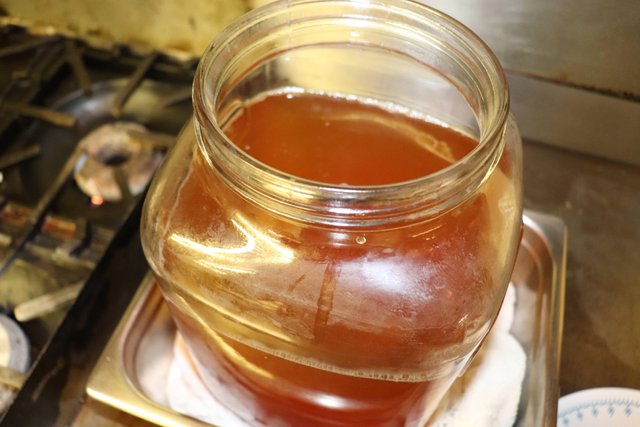 The finished kombucha is basically fermented sweet tea, and we think that it tastes delicious. Not only is it an interesting and tasty drink, but those health benefits are enticing. It can help the digestion process and boost the immune system... It can help detoxify your body and assist in the prevention of cancer... It can reduce inflammation and help manage diabetes... Or so they claim anyway. (1) 2

HOW TO MAKE IT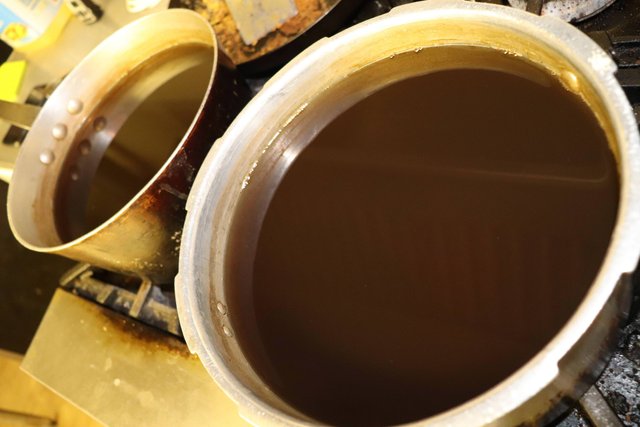 While @mama-pepper is the one who actually makes our batches, I can still provide you with the basic. As far as I know, three main ingredients exist:
The teas and sugar are common enough but that scoby may be a little more difficult to get your hands on. Fortunately, you can order a kombucha scoby or starter kit online, which makes things much easier for many people, or you could find someone who makes their own kombucha.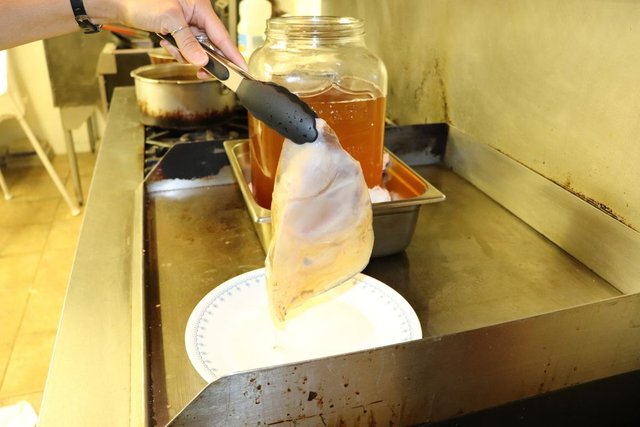 Much like many things, the scoby in kombucha grows and grows over time. This means that any kombucha brewer should have some to give away or sell eventually. Ours was gifted to us by @provider and his family. If you obtain a scoby before you are fully ready for it, you can freeze it quickly to keep it for later.
Once the tea is made and the sugar is added, it's time to add the scoby. Again, @mama-pepper knows the details, but it seems to need to be in a warm dark location to fully turn the sweet tea into kombucha.
This is where the potentially dangerous part comes in. Unfortunately various spores in the air could find their way into the kombucha and contaminate the culture. If the culture becomes contaminated, the kombucha could becomes deadly. This has been the word on the street for years. In my research I could only find one death back in 1995 that was most likely caused by kombucha related health complications. I'm not trying to downplay it, since death is death, but I also did not want to share about kombucha without at least mentioning this possibility.

WHY MAKE IT AT HOME?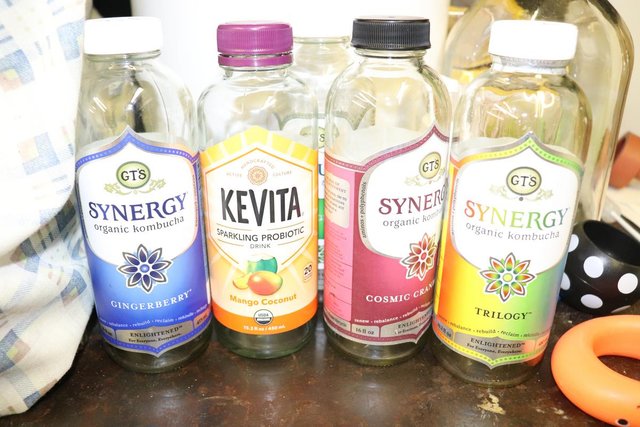 Besides the potential downside mentioned above (death) making your own kombucha at home is a trend that has been gaining popularity here in the States for years. I think the first time we encountered anyone making kombucha at home was @snowpea, back in Wisconsin many years ago.
Personally, I like to drink kombucha. I appreciate the flavor and I like the benefits. However, purchasing it can become expensive. Often bottle of it will cost between $2.50 and $4 USD. Since I could easily drink a couple bottles a day, that could add up to be an expensive habit rather quickly.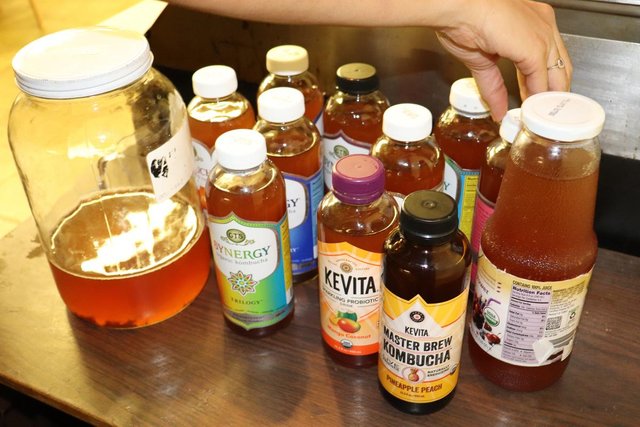 When I compare the cost to making it at home, I no longer have to feel guilty about draining the wallet to treat myself to this wonderful drink! Now, we've got plenty laying around and more on the way. Not only do I appreciate the opportunity to make our own at home, but I'm super blessed to have my loving wife @mama-pepper at my side putting in all of the effort to make our kombucha!
Have any of you ever tried kombucha? Did you like it? If so, do you drink it regularly? Have you ever made your own? (I've seen at least a couple posts on steemit by people making their own.)

As always, I'm @papa-pepper and here's the proof: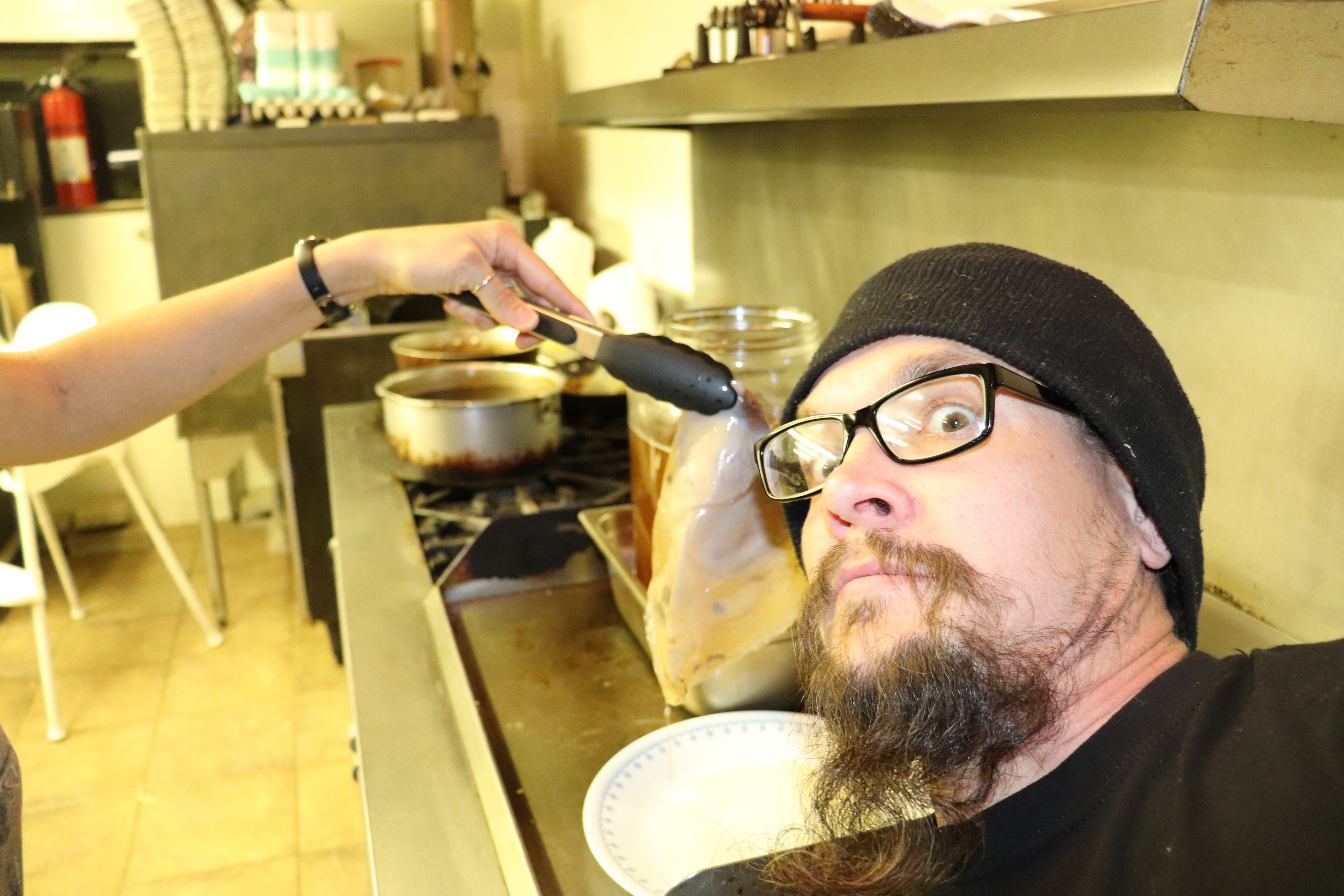 proof-of-kombucha-scoby

Until next time…
Don't waste your time online, invest it with steemit.com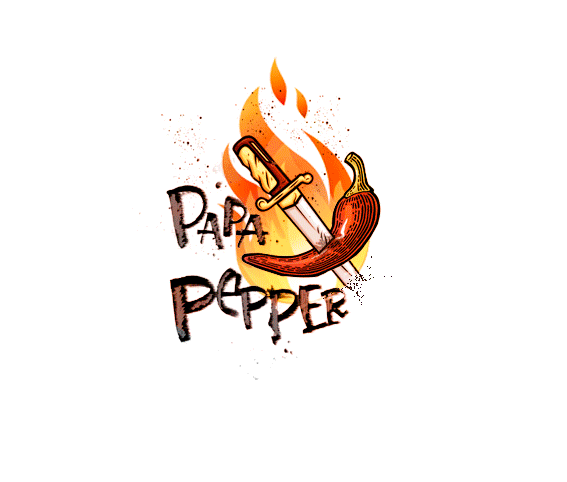 GIF provided by @orelmely
---
---