Antique shampoo bottles with mixture
Friends I found these quite interesting and thought you might too. My bathroom is filled with plastic shampoo bottles and it never occurred to me at one time hair dressers mixed everything themselves and placed the solutions in bottles.
While at the hairdresser's with a friend I notice these bottles on a high shelf in the greeting area.
All photos mine with Galaxy 6 phone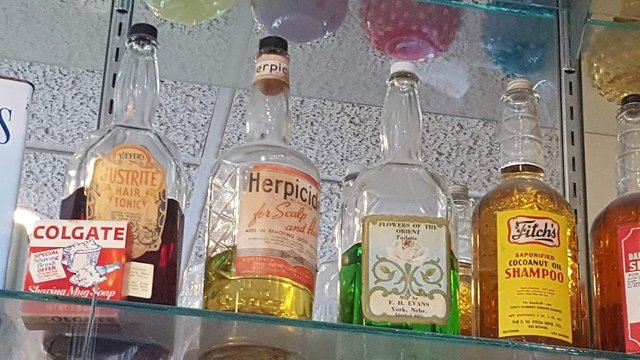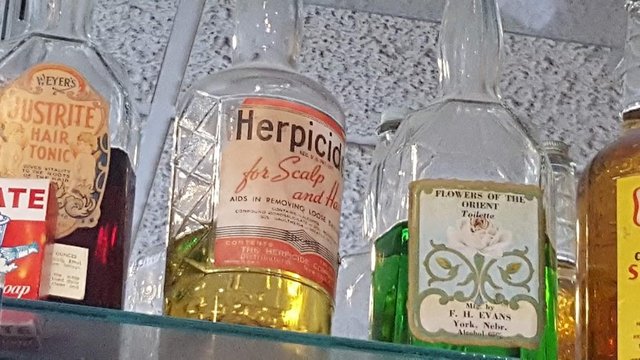 As you can see the bottles on the very top shelf are the oldest.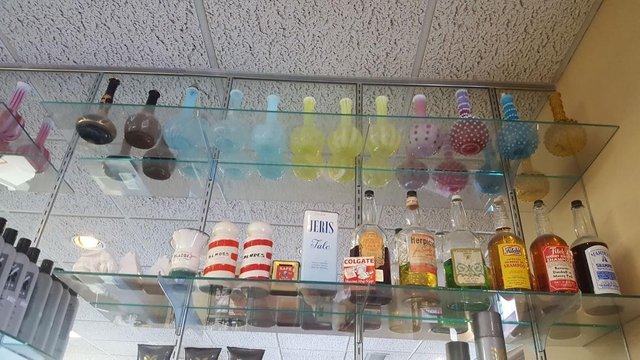 ❤️ Live strong, Steem on!
@photobe