Bathroom Tile Floor Install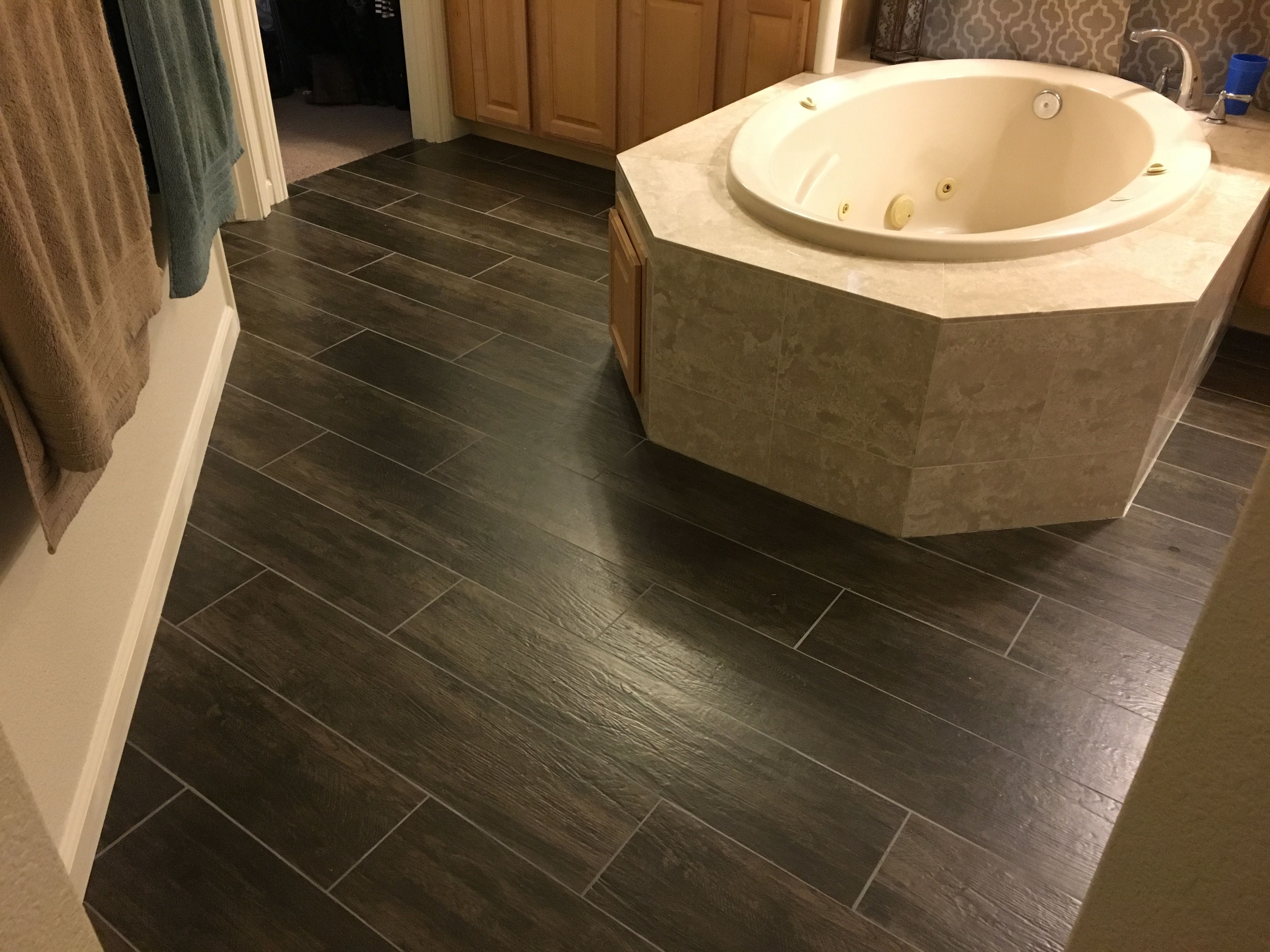 For the past month, I've been working on installing tile floors in two bathrooms in my home, the master and secondary bathroom. While I've layed tile before, I've never used the long wood-look tiles. The tile is a glazed porcelain and called "River Wood". The color is Walnut. We ended up buying 240 sqft for the two rooms. I overestimated by nearly two boxes or 30 sqft due to expected waste from the cuts. The retail cost was $3.99 per sqft, but we were able to find a sale at a local tile store and got these for $1.19 per sqft.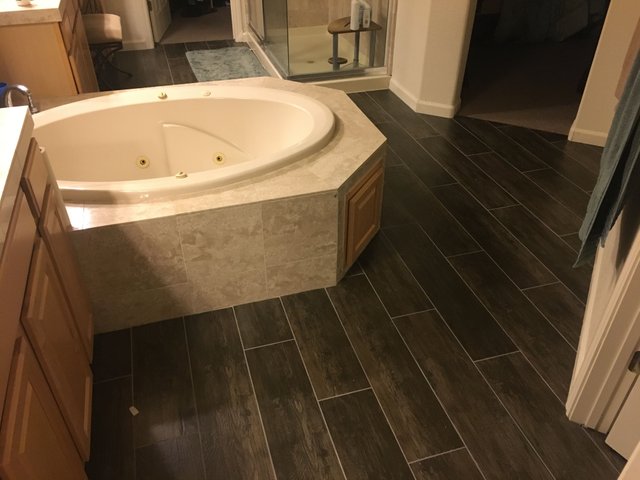 I used a 8x36" tile size and offset them by 33%, per the install recommendation. The spacing is 1/8", although it probably ended up more like 3/16" (which was the manufacturer recommdation). While laying the tiles in thinset, I used tile levelers, which also acted as spacers. These are also recommended as the tiles have a very slight natural arctic them and getting long tiles level is a challenge. I used "Spin Doctor" levelers, which worked really well.
The biggest challenge I had with the project was all the angles in the room. Along the main entry to the tub area and toilet area, the angles required more time and attention than what I had originally expected.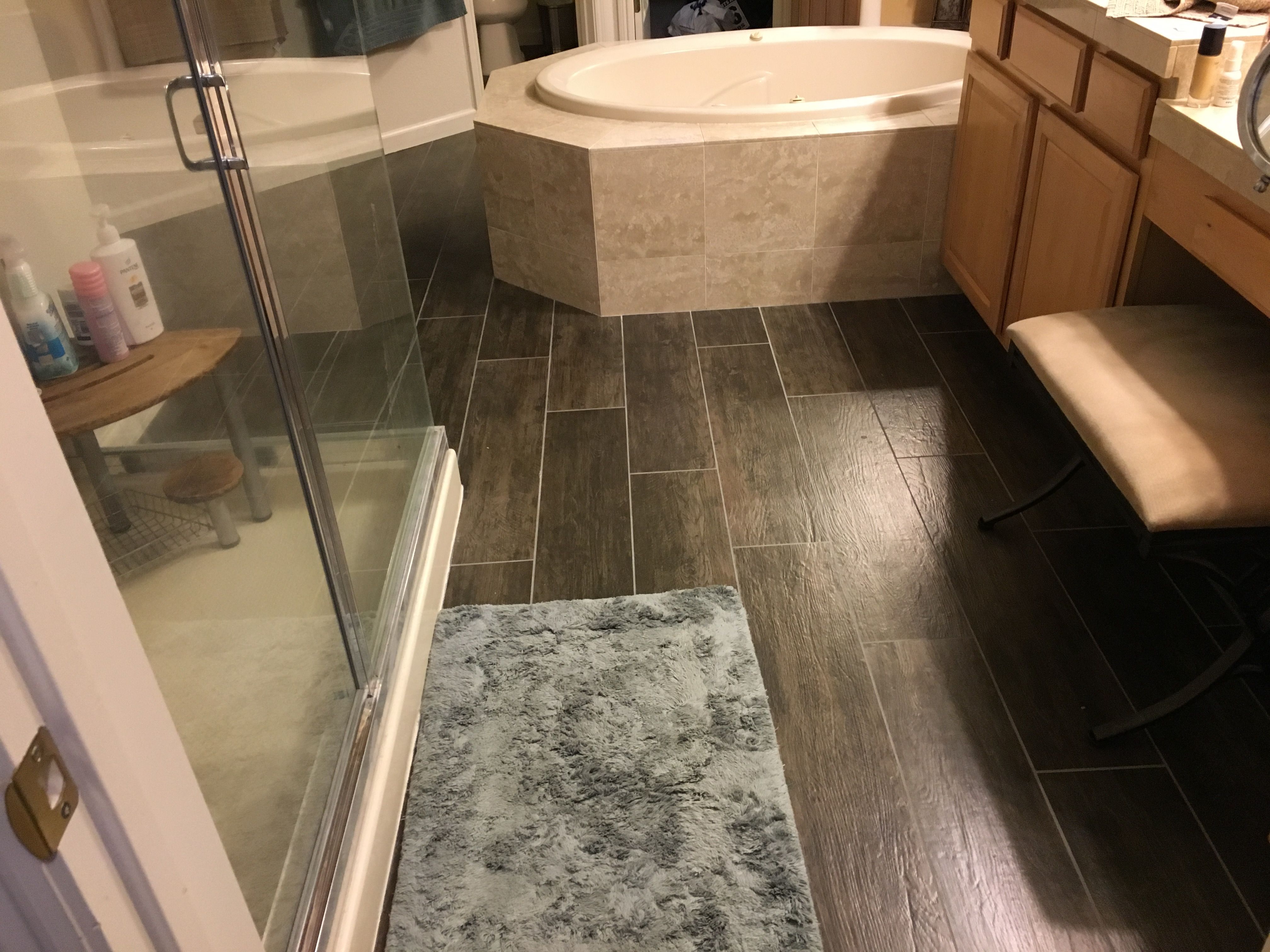 I used Schluter Ditra for the underpayment. This was adhered to the plywood subfloor. This was the first time I used this product. I chose it mostly because of its lightweight and waterproof properties. It also worked well for this application because i had a lot of angles to work with and fitting it to the shape of the room was no problem. The product is pricey, but in the end, I felt it was worth it. It actually cost more than the tile.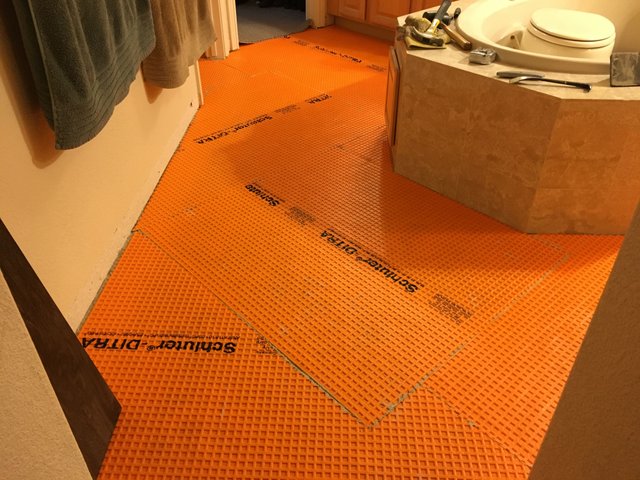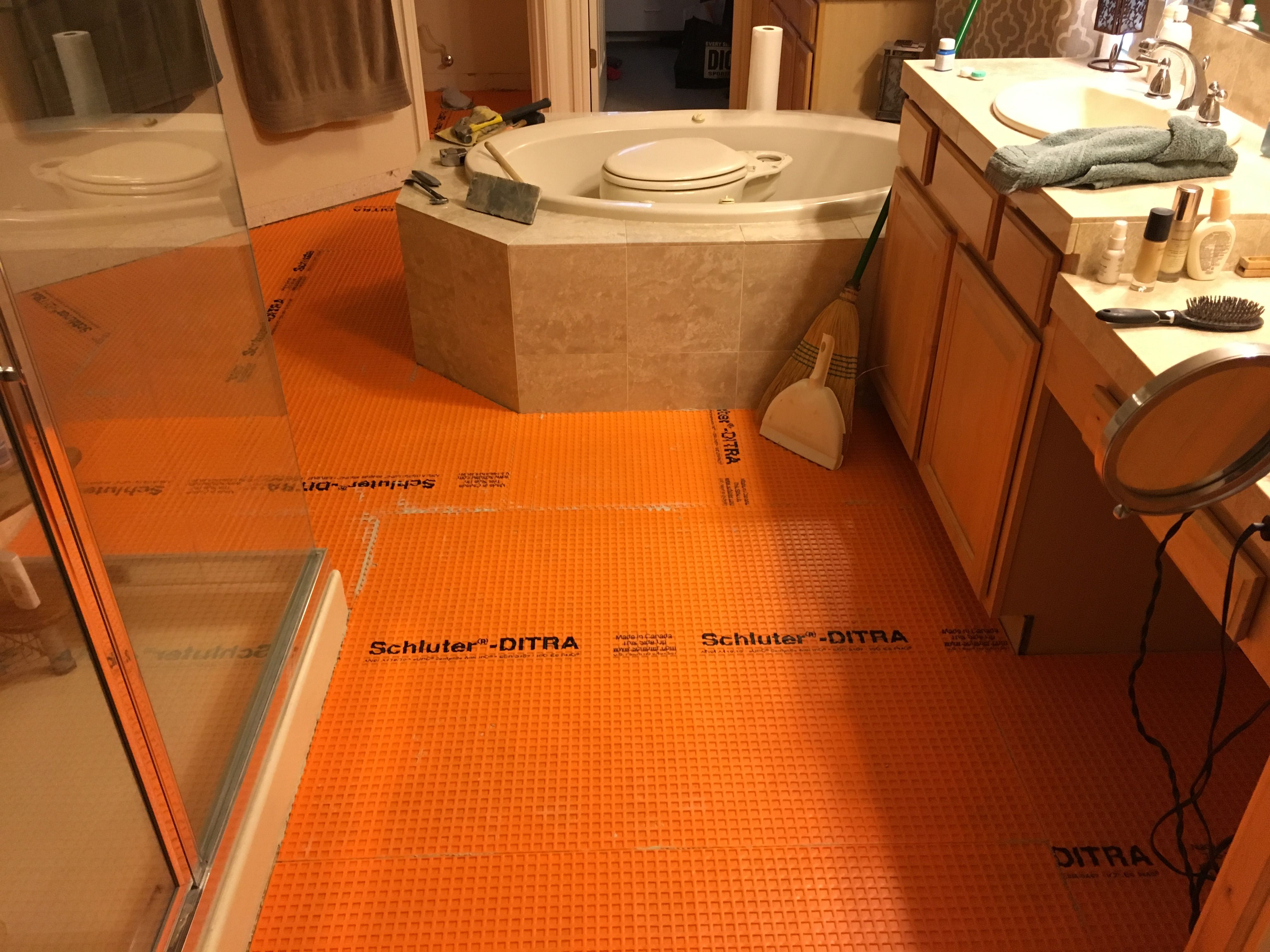 These couple photos show the bathroom pre-tile. We had carpet throughout.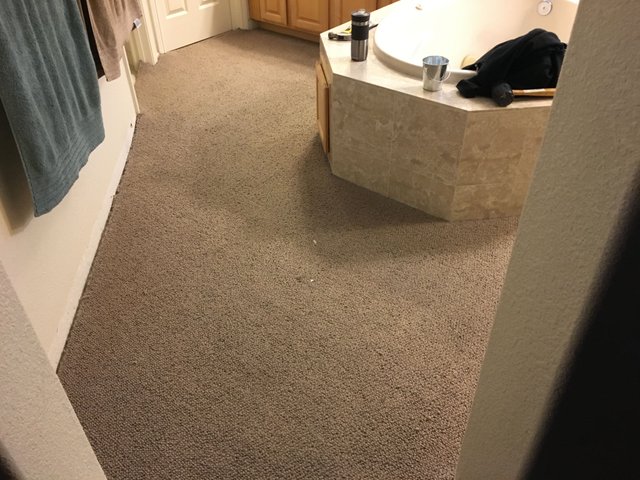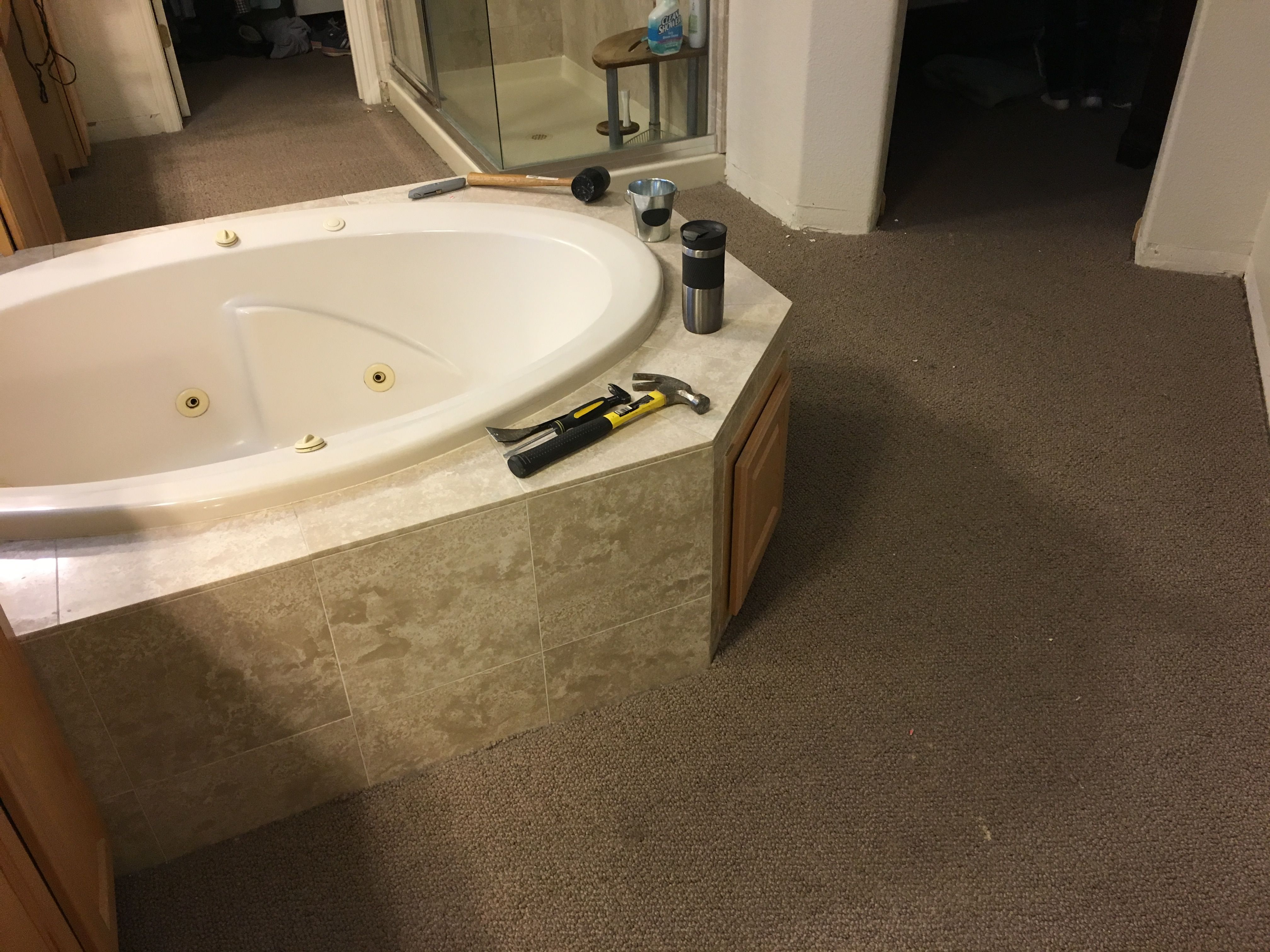 All in all, I'm very pleased by how the project turned out. Total cost was about $1,100. It was, however, very tough on my body and would probably look for someone to help with the install next time.
Let me know if you have any questions.
Peace!
Proxy