Making snow on the Skalite ski jump in Szczyrk.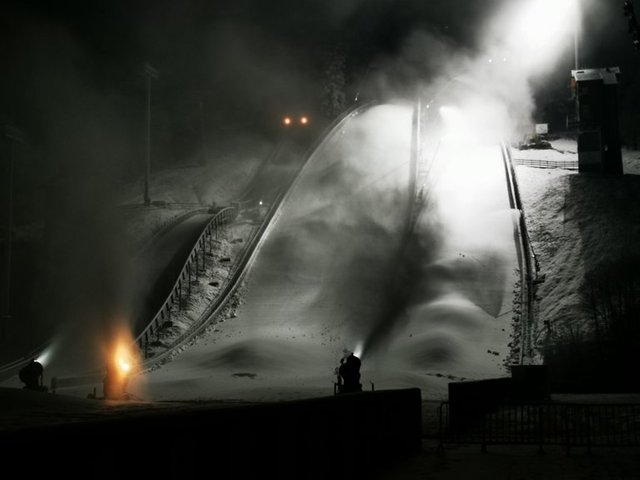 In Poland, ski jumping has become, in a sense, a national sport since Adam Małysz's ski career flared up.
We have a huge number of fans of this sport in the country, but hardly anyone has had the opportunity to see what this sport looks like "from behind". Today, in a short post, I would like to show you one of the elements of preparations, i.e. the process of making snow on the ski jump.
It's fun to go to the stands or sit in front of the TV and cheer on our athletes. Nobody thinks how much work it costs to prepare such a sports facility as a ski jump for a competition.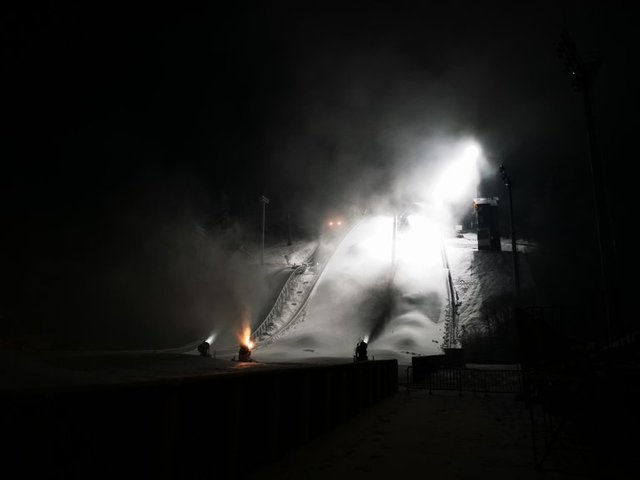 Yesterday, when I leaving the shop in the evening, I noticed a white glow of light hovering over the hill. I decided to drive up there and take some photos to show you what it looks like.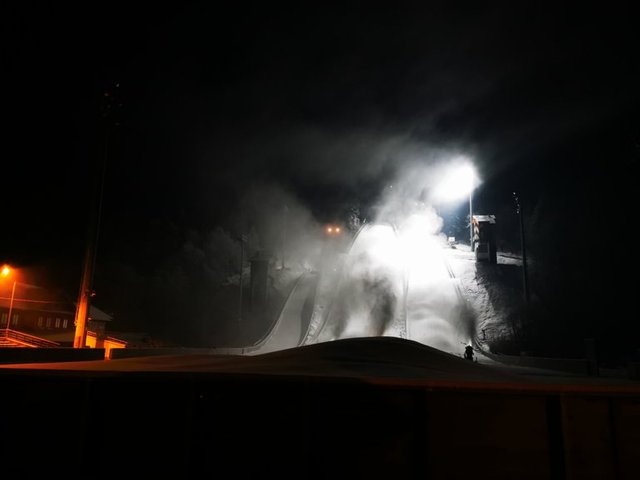 This year, in addition to snow cannons, the landing hill has been equipped with a professional snowmaking system using special nozzles for snow production. It is no longer necessary to haul heavy snow cannons to the ski jump, which was a difficult and dangerous task at the same time. Now the snow cannons are downstairs and the nozzles do the rest.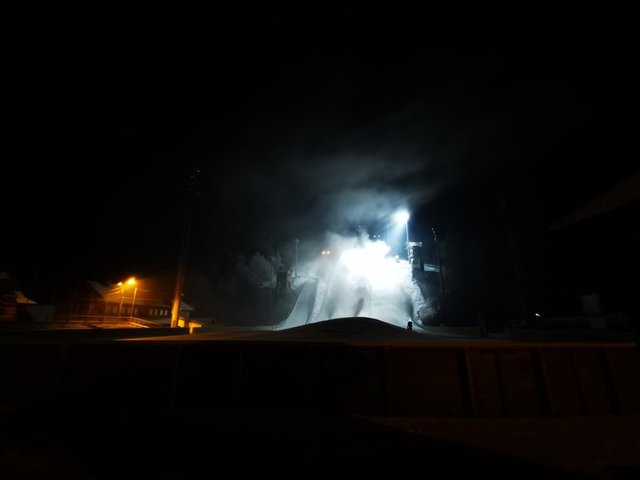 The next stage of preparations will be to distribute this snow over the entire ski jump area and compact it. The operator in the snow groomer will take care of this activity.
If I am in the vicinity of the ski jump, I will try to show you what the second stage of preparations looks like.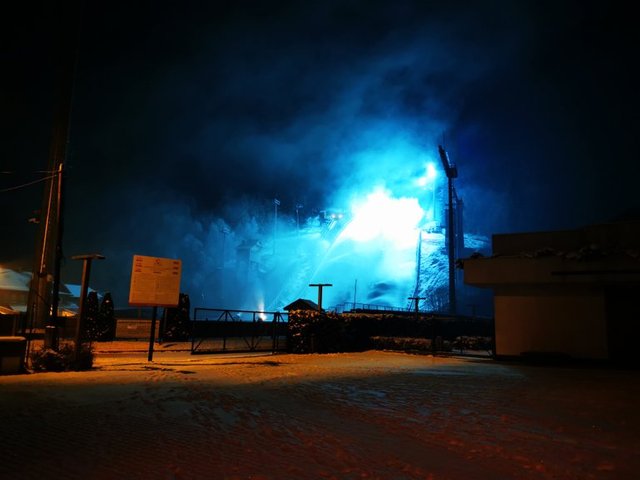 this is my crosspost from
hive