Converts from woman to male one night!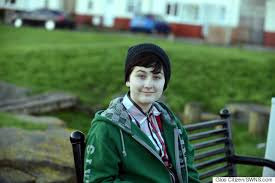 A 19-year-old girl named Khadija Khatun Bridge in Tarash, Sirajganj, was transformed into a young man by night. She is the daughter of Hasmat Ali of Tarash Sadar Union in the southern part of Tarash village.After this incident, Mohammad Sahul Siddiqui has been changed from his family to his name.
Meanwhile, the incident has created a mess in the area. Local people are rushing in their house to see a transformed young man. But doctors say this has changed because of the harmfulness.
On his transformation, Sahul Siddiqui said that on the 30th of March, he woke up at night and suddenly noticed his physical changes. Then tell the parents and close relatives. Then be sure to be transformed from a woman to a male through an experienced doctor.