$ 80 million iPhone trafficking with Drone!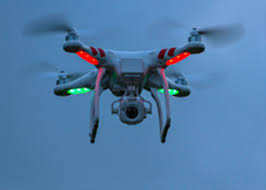 In the welfare of the people, the invention of the new technologies is constantly discovering. Again, this technology is being organized using the latest crime.
It is possible to say that criminals are being harassed by the new system, the criminals are taking refuge in new strategies. This is a tragedy that uses modern drone technology, a criminal gang of China.
Chinese state media sources said that China has arrested a group of criminals who were trafficking iPhone and other smartphones using drones. The price of smuggled smartphones is about 80 million dollars.
The country's customs officials say criminals used to drone about 15,000 mobile phones every night using drones. They smuggled the mobile phone from Shenzhen to neighboring Shenzhen city.
Authorities say that the criminal gang was smuggling the mobile phones using two buildings on both sides of the border with the help of a 200 meter long unused cable. At one end of the cable, a mobile phone filled bag was hanged which was later pulled into the building inside Shenzhen.
Chinese customs officials say they saw the first thing about the smuggling of goods using drones.