emergency landing aircraft
Irwandi Yusuf admitted forced to land the dipilotinya on the lips Lam Awe Village Village, Sub Peukan Bada, Aceh Besar, Saturday (17/2/2018).
Irwandi admitted it was done because the aircraft engine had died momentarily in the air on the way home from Aceh Jaya district.
"It was dead machine. Because the airport is still far away, I lowered it on the beach, "said Irwandi, Saturday.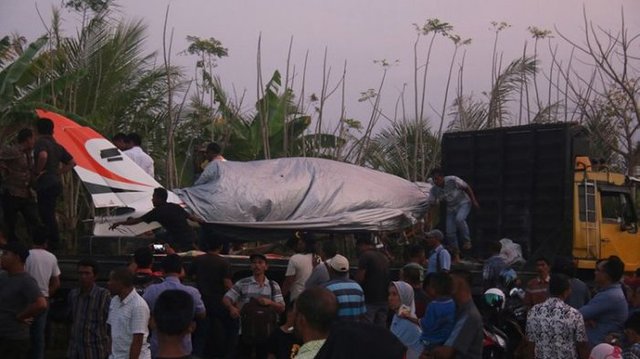 but the governor of Aceh is not traumatized