how to prevent gray hair (cara mencegah rambut uban)
Uban merupakan salah satu masalah pigmentasi rambut yang diakibatkan karena melanin tidak mampu diproduksi secara maksimal.Biasanya muncul saat seseorang memasuki usia 40 tahun, Namun di era modern seperti sekarang ini banyak anak muda yang sudah terkena masalah uban.
Menghilangkan uban sebenarnya ada banyak cara, tetapi alangkah baiknya sebelum keluar uban alangkah baiknya kita mencegahnya. salah satunya dengan ramuan tradisional dengan cara meminumnya..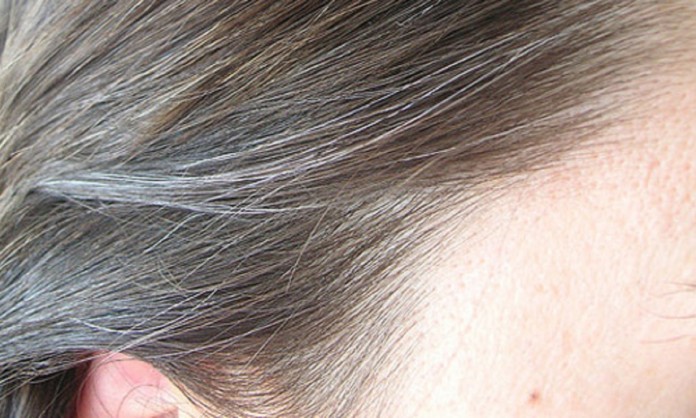 Resep minuman agar rambut dan kumis tidak keluar uban..
10 lembar daun sirsak
5 cm jahe
50 ml sari apel
1 sdk teh madu asli
2 sdk makan air jeruk nipis
cara membuatnya:
rebus daun sirsak dengan 2 gelas air sampai mendidih. kemudian air rebusannya ditambah jahe, sari apel, madu dan jeruk nipis.
aduk sampai merata dan siap untuk diminum.
Uban is one of the problems of hair pigmentation caused by melanin is not able to be produced maximally. Usually comes when someone entering the age of 40 years, But in the modern era like today many young people who have been hit by gray matter.
Eliminating gray hair is actually a lot of ways, but it would be nice before the gray hairs it would be nice we prevent it. one of them with traditional ingredients by drinking it.
Recipe for hair and mustache does not come out of gray ..
10 soursop leaves
5 cm ginger
50 ml of apple cider
1 teaspoon of original honey tea
2 tsp eating lemon juice
how to make:
boiled soursop leaves with 2 cups water to boiling. then boiled water plus ginger, apple cider, honey and lime.
stir until evenly distributed and ready to be drunk.