STEEM NEWS # Russian Woman Welcome To Sleep With World Cup Fans By President
Happy news for travelers who will visit the fifa world cup 2018 country.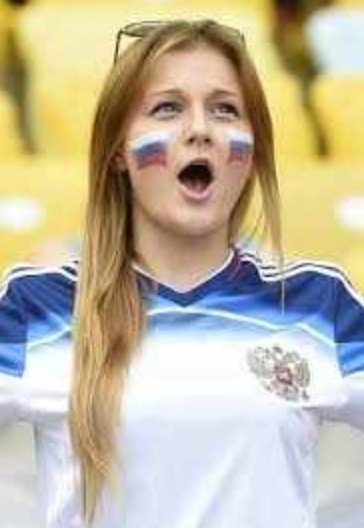 supporters russia national team while supporting directly at the stadium when the opening of the World Cup
After a little confusion follow some comments from the ranks of the Russian parliament who advise the Russian community, especially women not to have contact with fans who come from abroad.
Now through presidential spokesman Vladimir Putin has mengidzinkan and Allowing Russian women to sleep with the supporters of World Cup participants who came to Russia
Confusion begins when a 70-year-old Russian lawmaker named Tamara Pletnyova hopes that no unrelated Russian woman or date with fans visiting Russia.
"they are the best women in the world, they can decide for themselves what they want, if you want to date foreign men, please just" said spokesman Vladimir Putin.

THANKS!!
HOPE YOU LIKE IT
GREETINGS FROM ME @razi04