It's what tot make of it....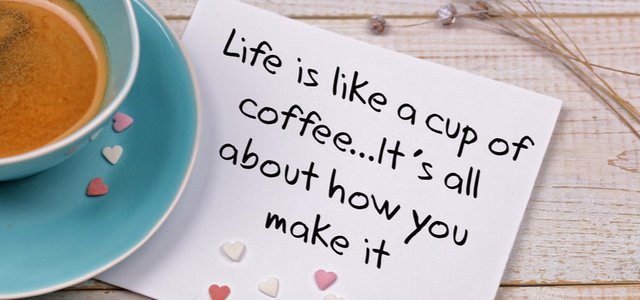 Just like a good cup of coffee, you have to put some effort and skill into it, to make it a really great cup of coffee.

Everyone can make coffee, but not all will make it equally as good.

Just like in life, if you don't put the time and effort in you can live your life but it won't be special or remarkable.

The question is do you want to have a good one or just a plain ordinary one...