Quote Of The Day #3: Abstractions Of life
Good morning esteemed! It's actually 4:28 am where i am right now, and to most people, it might be a night for you, to others afternoon, and for some, it might be the breaking of a new dawn. Whichever one it is for you, greetings in all of the timezones!!!!!!!
As always we will continue the quote series, my apologies for not being consistent, we have a bit of a network challenge over here in Africa. However, there's hope since you the reading this then it means the network isn't that bad. Let's get right into the quote of the day and it says;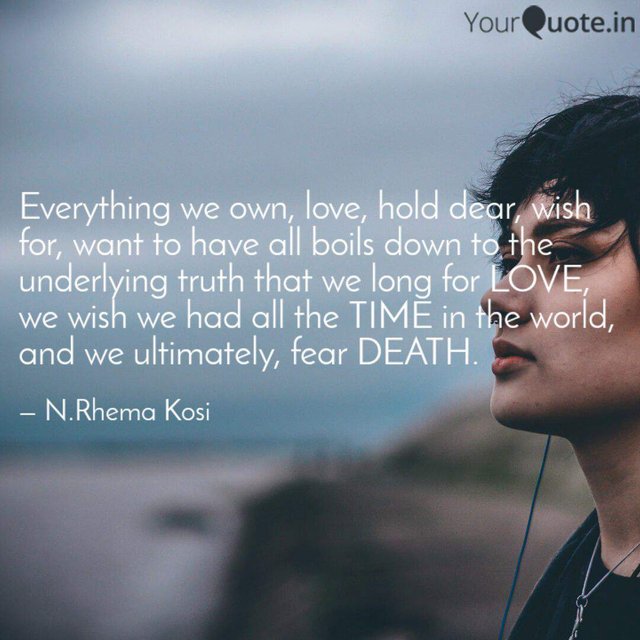 This ultimately means that our life revolves around Love, Time and Eventually Death, although we never really die.
Thank you very much, see you around!
Posted using Partiko Android