Quote Of The Day #5; Treasured Memories.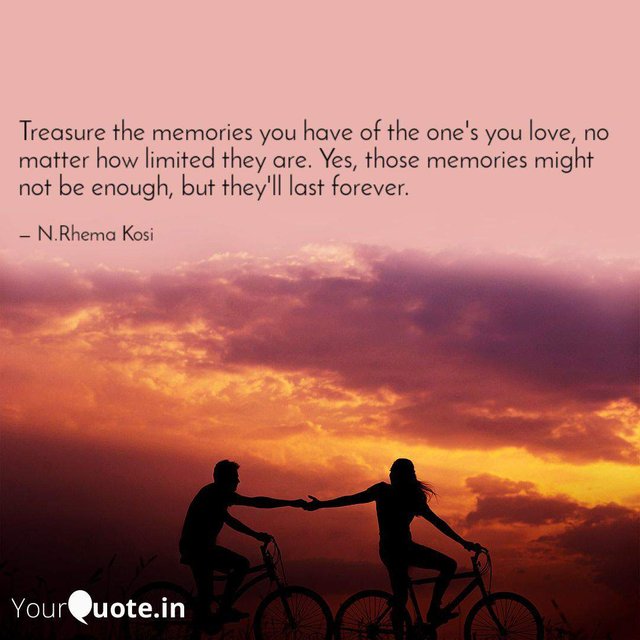 Memories... What are they? They are simply those few, rare and significant times, or thoughts you hold dear. A friend of mine told me, yesterday that, she felt sad that, her very loyal and good friend was leaving for the united states. So, I told her not to feel bad that at the very least she has memories of their stay together.
Unlike most people, she said, "Rhema, the memories aren't enough". So I said to, her that no matter how limited or short our memories are of the people we love and cherish, no matter how little those memories are, they will. last forever. They'll last longer than expected and only then will you value the true essence of that moment.
Memories, we make with family, loved ones, friends, and buddies are everything. They warm you up on the inside, keep you woke when almost everything seems slightly slow, most especially good memories. They are timeless entities that the heart treasures and no doubt that's why they say " You'll never know the true value of a moment until it becomes a memory."
Thank you!☮
Posted using Partiko Android