Poem about Amy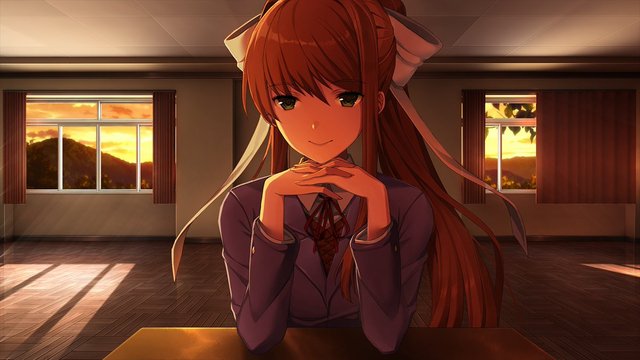 Recently I was watching some videos on youtube patting my dog and found very interesting one.
It was a lets play of the anime-ish game "Doki Doki Literature Club".
Most people won't even look at it because it has that anime spirit and would think it's not serious at all or stupid.
But I'm a huge anime fan since childhood so I decided to check it out.
It was great! With several unexpected plot twists that can make you immerse yourself in your thoughts for a long time.
So as you've already understood it's a game about writing poems at the first place and I wanted to share one of these poems, that I found funny and sad at the same time and that can make you reflect upon it.
Maybe it's simple but it's very good.
A Poem about bad way of judging someone for one thing, no matter how good they are, that one thing ruins everything about them. Judging someone by one characteristic flaw that you don't like about them personally:
Amy Likes Spiders
You know what I heard about Amy?
Amy likes spiders.
Icky, wriggly, hairy, ugly spiders!
That's why I'm not friends with her.
Amy has a cute singing voice.
I heard her singing my favourite love song.
Everytime she sang the chorus my heart would pound
to the rhythm of the words.
But she likes spiders.
That's why I'm not friends with her.
One time, I hurt my leg really bad.
Amy helped me up and took me to the nurse.
I tried not to let her touch me.
She likes spiders so her hands are probably gross.
That's why I'm not friends with her.
Amy has a lot of friends.
I always see her talking to people.
She probably talks about spiders.
What if her friends start to like spiders too?
That's why I'm not friends with her.
It doesn't matter if she has other hobbies.
It doesn't matter if she keeps it private.
It doesn't matter if it doesn't hurt anyone.
It's gross.
She's gross.
The world is better off without spider lovers.
And I'm gonna tell everyone.
Thanks for reading.
Who likes anime story games, check out Doki Doki literature club :)