Lexus Destroyed by Angry Nissan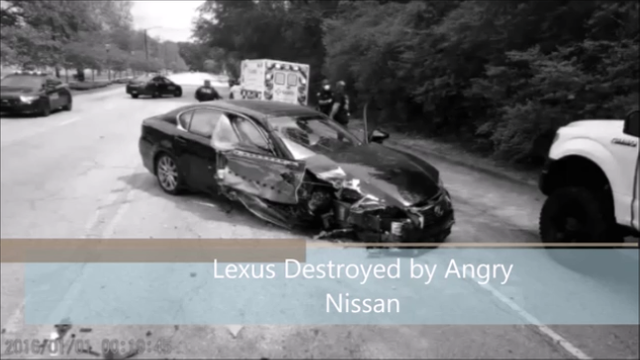 This is what is left of the Lexus after a road rage incident
Another day in towing paradise doing what I love on a daily. I arrived at this accident only to learn it was a case of road rage between two women. This resulted in both of their vehicles being considered a total loss due to the airbags being deployed from the impact. The cleanup process took a little longer with all the debris scattered over the road and I had to call out a second truck to tow the Nissan.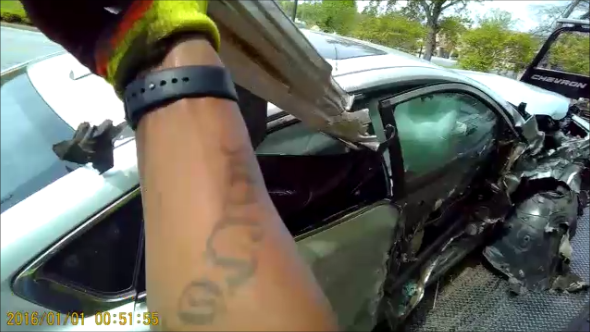 Nissan Altima has the same damage as the Lexus above.
Although my truck has the capability to tow two cars at once, given both cars had damage to the wheels, it made it impossible to tow both at the same time. What I couldn't understand is how both cars had damage on the same sides? Not only that, if you pay attention to the video you will notice how far the cars are apart from each other. Either way, there was no car left behind and the roads were cleared to get the traffic back flowing.
Here is the video of the accident scene.