What Are Healing Crystals? | #Awakening
Crystals are living beings at the beginning of creation. - Nicola Tesla.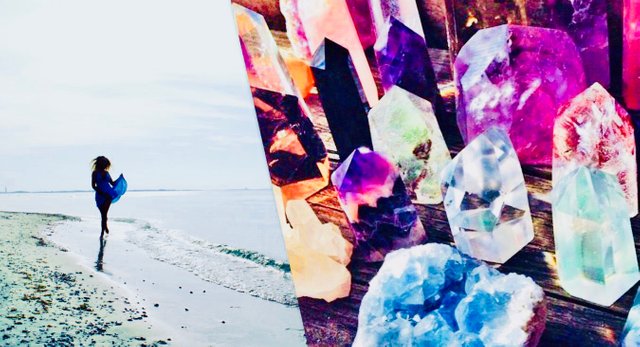 When I was a young child I first came in contact with crystals when my older sister got a glitter stone as a present. Her friend who she met in Tenerifa gave it to her with no further intention. The stone looked pretty normal from the outside but as soon as we turned it around, a beautiful, shimmery, purple crystal appeared. I had no idea what it was but I knew it was something very powerful. It needed a deeper meaning just for being this wonderful. 
A few years later I got introduced to crystals and their healing powers. Now I understand that the beautiful, purple crystal was an Amethyst which also helps with physical ailments among many other things. 
Introduction
Many people think that the idea of crystal healing came in during the 1980´s as part of the new age movement. So it has this kind of "fluffy" reputation. But in fact it´s actually one of the oldest forms of healing. It goes back at least 7000 years, probably much older than that. 
There are other things about crystals that give us an idea of how they might work. Crystals form in a different way molecularly than other solid objects. So for example - in most solid objects the atoms and molecules move around quite freely but because crystals form under a great deal of heat and pressure they will form very concise shapes. The pressure forces the molecules together to form this lattice. Because of this it has a really strong and measurable electromagnetic field. There are also some electrical properties that for example Quartz has. If any pressure is put on it will create an electrical impulse called - piezoelectricity. Electrical impulse will pass through the Quartz in a very specific direction. That´s why they are used in keeping clocks and watches accurate. 
So for me - I believe that it enhances any kind of healing through transmission of energy and the strong electromagnetic field will have an effect on the body´s electromagnetic field. In addition - in crystal healing people use also the elemental energy of the crystals. So for example - When I am speaking about elements I mean elements from the periodic table in chemistry. Healers would use a Calcite crystal to help bone formation and reforming when the bone has been broken.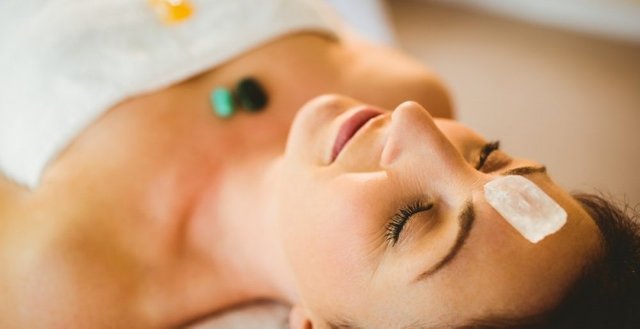 By opening blockades in the energy pathways and reawakening our innate ability to sense energy flow, we can recover our health and natural balance. When we develop sensitivity to ki, we will be able to reach our body´s potential. - Ilchi Lee
How To Use Healing Crystals
First of all, the easiest way is wearing or carrying the crystal. I know a lot of women who tuck them into their bras or men who have them in their pockets. I tend to wear mine as jewelry or pendants. Sometimes I also carry them in my bag but it´s better to wear them as close as possible to your body. 
Crystals are also used in a color therapy type of way. Healers use them with the chakras and the colors associated with the chakras. That means we can directly lay stones onto the body in various colors. 
Crystals can also be used in Feng Shui and space cleaning. For keeping the energy in a room or area clear. So you can use them in ways like having a large clear Quartz cluster in the room that will dissipate any negative energy and move the energy around so it keeps flowing.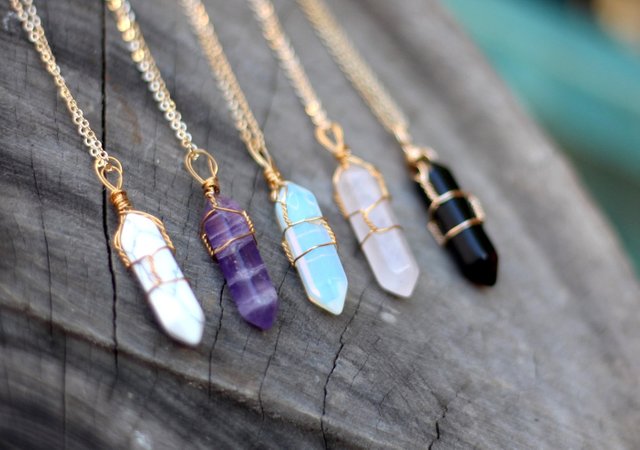 I am so thankful and blessed that my mentor introduced me to crystals, new ways of healing, the chakras and a lot more. I was always interested in these kind of energies but I hadn´t had any knowledge about it. My knowledge is still at the beginning and I am learning constantly. 
Have you made any experiences with crystals?
Thank you for reading
Stay focused
Love, Soldier