Martha
Hello to all my dear steemians and christians,today i would like to express my views on a character from bible and love of jesus christ.
Guide me and correct me if i do mistakes in this.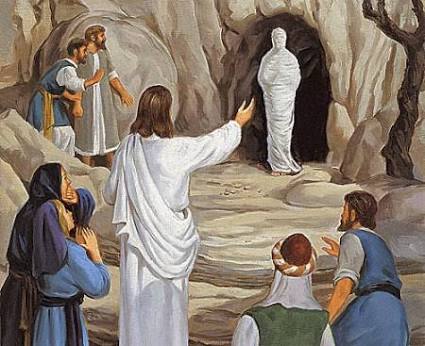 https://in.pinterest.com/pin/633600241296424573/
I would like to tell about "MARTHA" from Bible.
From Gospel John chapter 11
1)1st i saw a family by reading 1st verse.
2 sisters- Mary &martha and 1 brother- lazarus
2)lazarus was sick and he died. Mary and martha were in deep sorrow and weeping.
3)Jesus found that lazarus had already been in tomb for four days when he reached there.
4)Martha heard that jesus was coming and she went out to meet him- we can see this sentence from verse 17
5)in verse 18 she says to jesus "Lord, if you had been here,my brother would not have died".but i know that even now God will give you whatever you ask.
This verse says that-how much belief that she had in jesus.
6)verse 23 and 24 are beautiful and interesting.
Jesus said to her "Your brother will rise again". And martha replied "I know he will rise again in the resurrection at the last day".
7)in 25th verse jesus said " I am the resurrection and the life.the one who believes in me will live,even though they die;and whoever lives by believing in me will never die.Do u believe this?
Here we have to question about ourselves that do we believe in jesus christ? Do we believe that we wont die if we believe in him? jesus is questioning me directy when i read this . We all die as humans even god came as human and died.but there is another death in hell.if we believe in him that we wont die there.that death is forever. So jesus loved us and asking our opinion.
8)Martha replied -"Yes Lord,i believe that you ar Messiah,the son of God, who is to come to the world".
This shows that Martha believed Jesus and she knows who is he, why he came to this world
9)after that mary came and she starts weeping falling on jesus feet. Martha had a doubt that his brothers deadbody has a bad odour. Then jesus cleared her doubt by his answer- "Did i not tell you that if you believe,you will see the Glory of God?"
10)because of belief of Martha and Mary in Jesus Christ he called lazarus with loud Voice "Lazarus ,come out".and the dead came out,his hands and feet wrapped with strips of linen,and a cloth around his face.jesus said " take off the grave clothes and let him go".
"BELIEF" this is what i learned by reading this chapter .
so "BELIEVE IN JESUS CHRIST".
Not only in jesus christ u have to believe in ppl who loves u🥰...
thanks for reading
Thank you @esteem app for giving this app to make posts
Yours @summisimeon