Typical Filipino Hallowen Gathering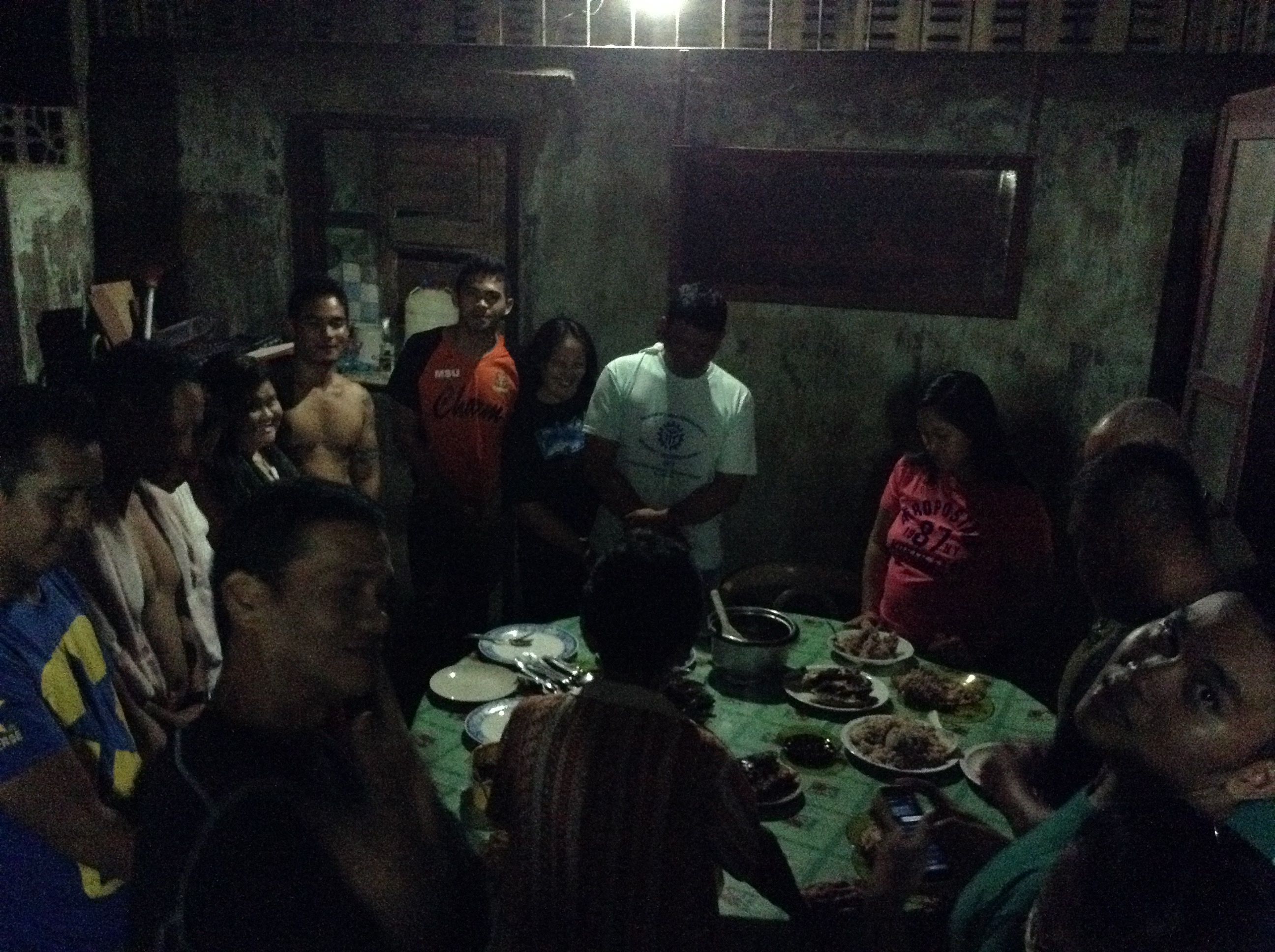 This photo was taken on the 1st of November 2014. The people in the picture(from 6:00 rotating clockwise) are my grandma, my uncle(my mother's older brother), my two elder cousins(sons of my mother's older sister), my newly-wed cousin together with his wife, another older cousin(son of my mother's older brother), his mother and father which happens to be my aunt and uncle, another older cousin, (my uncle), my cousin's husband and another close cousin.
We usually gather on all souls day and all saints day every year. We normally go to the cemetery during day time. We clean our memorial lawn and pay our visits with lighting candles and spending time together. We never really get together complete because we all live different lives in different places. I seldom see this kind of moment in this particular house where I grew up.
This particular family gathering is a typical Filipino tradition. It's a representation of our family's culture, tradition, and collectivism.