A time and season under the heavens....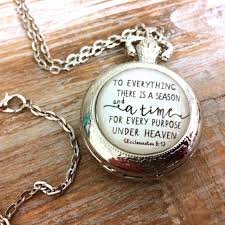 In chatting to a friend of mine recently she reminded me of a verse from Ecclesiastes 3:1
"To everything there is a season and a time to every purpose under heaven. "
This is one of my favorite scriptures and of which I have a personal testimony from my own life experiences.
The conversation with my friend was around employment as she has just retired from many fruitful years of teaching little people thus entering a new season of her life; and I am reflecting on the direction of my teaching career. I love teaching and for as long as I can remember from being a little girl that's all I've ever wanted to do. The current season of my life has been rewarding and fulfilling as I have helped young people who think and operate differently to cope in the school environment. I know that my nuturing, caring and supportive ways, with an awareness and understanding of what makes each individual 'tick' means that many who have passed through my doors have made progress and used their strengths to overcome difficulties and challenges. Again this is a technique that I have used many times when faced with challenges of my own. The chapters of life will pass through its different seasons in fulfilling the plan and purpose of life. So make the most of each season as it prepares you for that which is to come!