Five Lessons From Holly Butcher's 'Note Before I Die'
Death has always been a very sensitive topic for everyone. Even in the office, our HR don't even discuss to us the available life insurance (a company benefit) because most of the employees would say that it's very impossible for them to die while still working for the company. I work in a software company. Thus, most of the employees here are millennials. People often think as if death does not exist.
Truth is that death is always there. Death is just around the corner. It could happen to us anytime, anywhere.
I've read a post in Samantha Foundation website about Holly Butcher. Holly was 27 years old when she left this world. She was diagnosed with life threatening disease called Ewing's sarcoma at 26.
Ewing sarcoma or Ewing's sarcoma (/ˈjuːɪŋ/) is a malignant small, round, blue cell tumor. It is a rare disease in which cancer cells are found in the bone or in soft tissue. The most common areas in which it occurs are the pelvis, the femur, the humerus, the ribs and clavicle (collar bone).
Source: Wikipedia
It's really painful when you're still at your quarter life and you have to accept your mortality already. Like most of us, Holly had lots of plans for the future. I,myself is really the type of person who always plans ahead everything. May it be an event a week from now, plan for a year or even plan for my whole life.
I always have my future planned, getting married before hitting the age of 30, having just 2 kids. I really have lots of things in my mind for the future but after reading Holly's 'note before I die' - it changed my perspective in life. I've learned that we should live life to the fullest. Death may come to us anytime that's why it's important to live each day as if it was the last.
---
5 Lessons in Holly's Note
1. Appreciate your body.
Appreciate your good health and functioning body- even if it isn't your ideal size. Look after it and embrace how amazing it is. Move it and nourish it with fresh food. Don't obsess over it. Source : Samantha Foundation Website
I am overweight (based on Asia-Pacific classification of BMI standard). I weigh more the the ideal weight of female asians. I weigh more than 65 kilograms. I'm a fat kid. Haha Honestly, I'd say that I'm really insecure with my body type. Before I started working, I was slender (I think , I'm even underweight at that time) but now it's the opposite. I don't feel good about myself. I tried yoga, but wasn't able to pursue since I haven't seen any effect. I started jogging every after work but then again , I got tired because I see no difference. After reading Holly's post, she mentioned that we should be grateful to have this fully functioning body. Be grateful that you don't even have a life threatening disease. Although, I know that being overweight is not good but feeling bad about yourself , lowering your self esteem is the worst thing in the world. Embrace yourself and be grateful with it.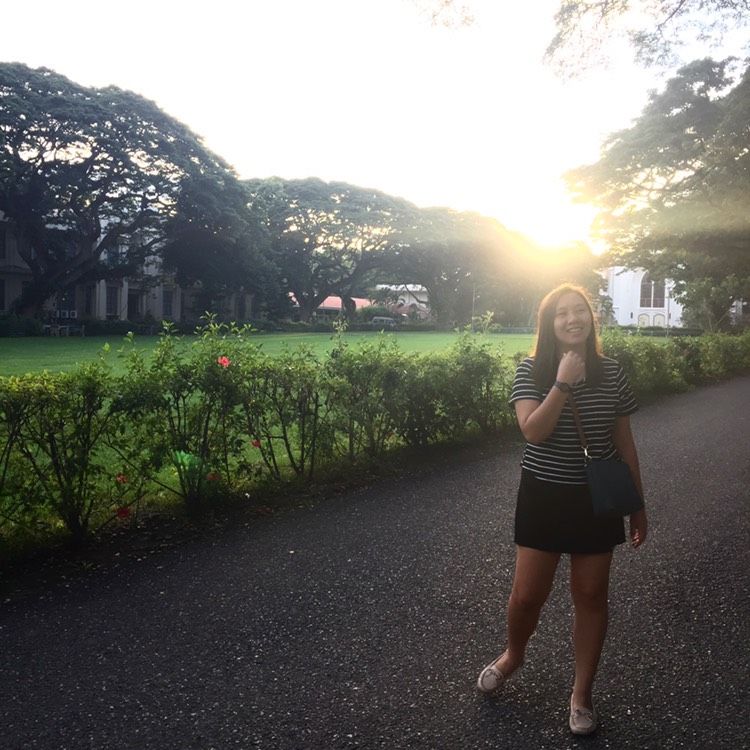 That's the happy me with the fat body.
2. Complain less.
Those times you are whinging about ridiculous things (something I have noticed so much these past few months), just think about someone who is really facing a problem. Be grateful for your minor issue and get over it. It's okay to acknowledge that something is annoying but try not to carry on about it and negatively effect other people's days.
Source : Samantha Foundation Website
With the type of job I have, I usually encounter lots of annoying people (ooops!). I hate it when I talk to people who don't understand quickly, people whose output/reports are full of errors and mistakes. So I always end up, whining and complaining a lot everyday to the point that I don't feel happy anymore with my job. I feel like I have a really toxic job, when in fact I should be happy that I have a job that helps me sustain my needs and my sister's studies. These are only tiny little issues, but I let it affect my daily life. In the end, it's just me who's not happy. So from now on, I'll try to be a little more patient and complain less (I hope I get to do this. hahaha).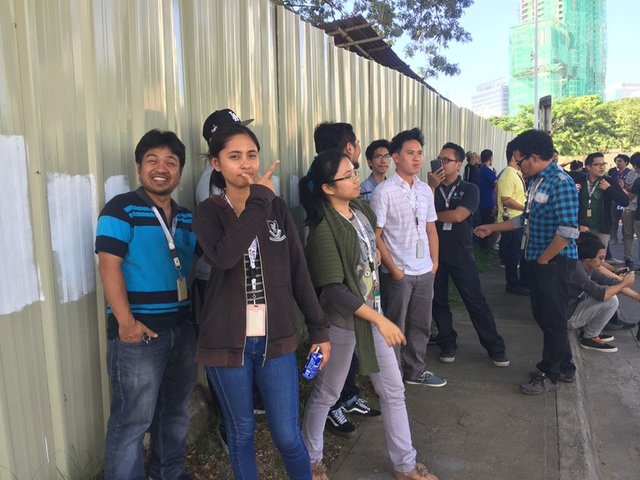 These are my geek friends at work. Despite the stressful days and whining, these people are my happy pill.
3. Be on time.
Value other people's time. Don't keep them waiting because you are shit at being on time. Get ready earlier if you are one of those people and appreciate that your friends want to share their time with you, not sit by themselves, waiting on a mate.
Source : Samantha Foundation Website
Ghaad! I'm really one of those people who texts that they're on the way when in fact they're still getting ready. Hahaha. I really feel guilty with this especially on weekend dates and meet ups with friends. I do feel bad too when I'm the one who's early and my friends are late. You'd feel bad too right if you're friends are late? Despite the fact that our friends too has a lot of things to do, they still choose to share their precious time with us. So just as what Holly said, we should appreciate the fact that there are people who want to spend their time with us. Be on time!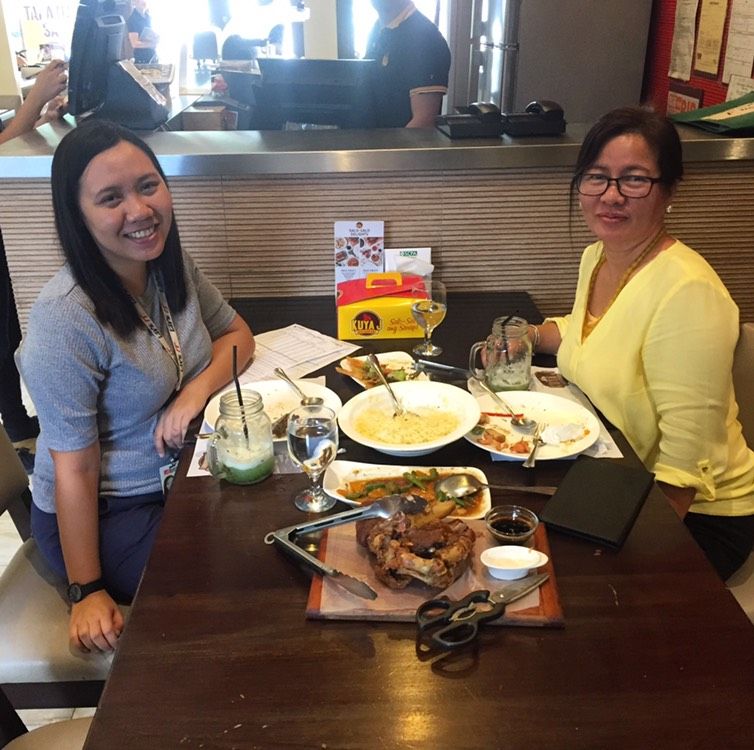 That's my gorgeous aunt mom. We call her that because she acts like a mom to her nieces and nephews. She's a really busy bee. That's why I'm really happy to have her time that day.
4. Value the people around you.
Tell your loved ones you love them every time you get the chance and love them with everything you have.
Source : Samantha Foundation Website
I'm so guilty for not doing this. :( I live 343 kilometers away from home. I live with my brother and my sister in law here in Cebu while my mom and dad are left in Misamis Occidental. My sister is studying in Iligan City. Thus, it's just my mom and dad who's usually at home. Despite having a good internet connection, unlimited calls subscription - I still fail on telling them how much I love them. I'm not really a super sweet kid. Hehehe When I was in college, I would just send my parents my exam scores and grades and then ask for money. I'm not really used to telling them I love them. So probably, this is the time that I start telling them how much I love more often.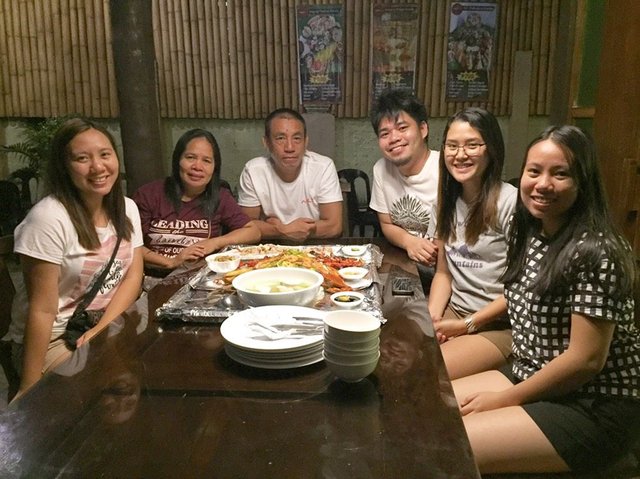 And that's my beautiful family. Since we weren't able to get home on dad's birthday, we had dinner at our favourite boodle restaurant a week after his birthday.
5. Live your life.
Travel if it's your desire, don't if it's not.
Work to live, don't live to work.
Seriously, do what makes your heart feel happy.
Source : Samantha Foundation Website
Despite having a very stressful job, I still manage to plan out yearly outings and weekend trips with my boyfriend and friends. Years ago, I would feel bad on spending money just for travelling, until I met some friends who are fond of travelling too. I confess, I'm really a travel maniac. Hahaha When I was still a kid, I would always ask my lola(grandma) to tag me along on her trips. By the way, she often visits my aunts and uncles from different places in Mindanao. So, I'd always ask her to take me with her. There was even a time, when I escaped from home - packed my bags to travel with my lola without asking my parents permission. Hahaha. They just caught me when they saw me slowly crawling behind the windows to go to my lola's place. Despite my passion to travel, I always have this sense of guilt allocating travel funds. I always thought that that money should be saved for my future. Oh well, but when I started travelling with friends, it made me realize that money should be spent to create memories and to explore the world. I felt alive and really happy. So take Holly's advice, just do whatever makes you feel happy.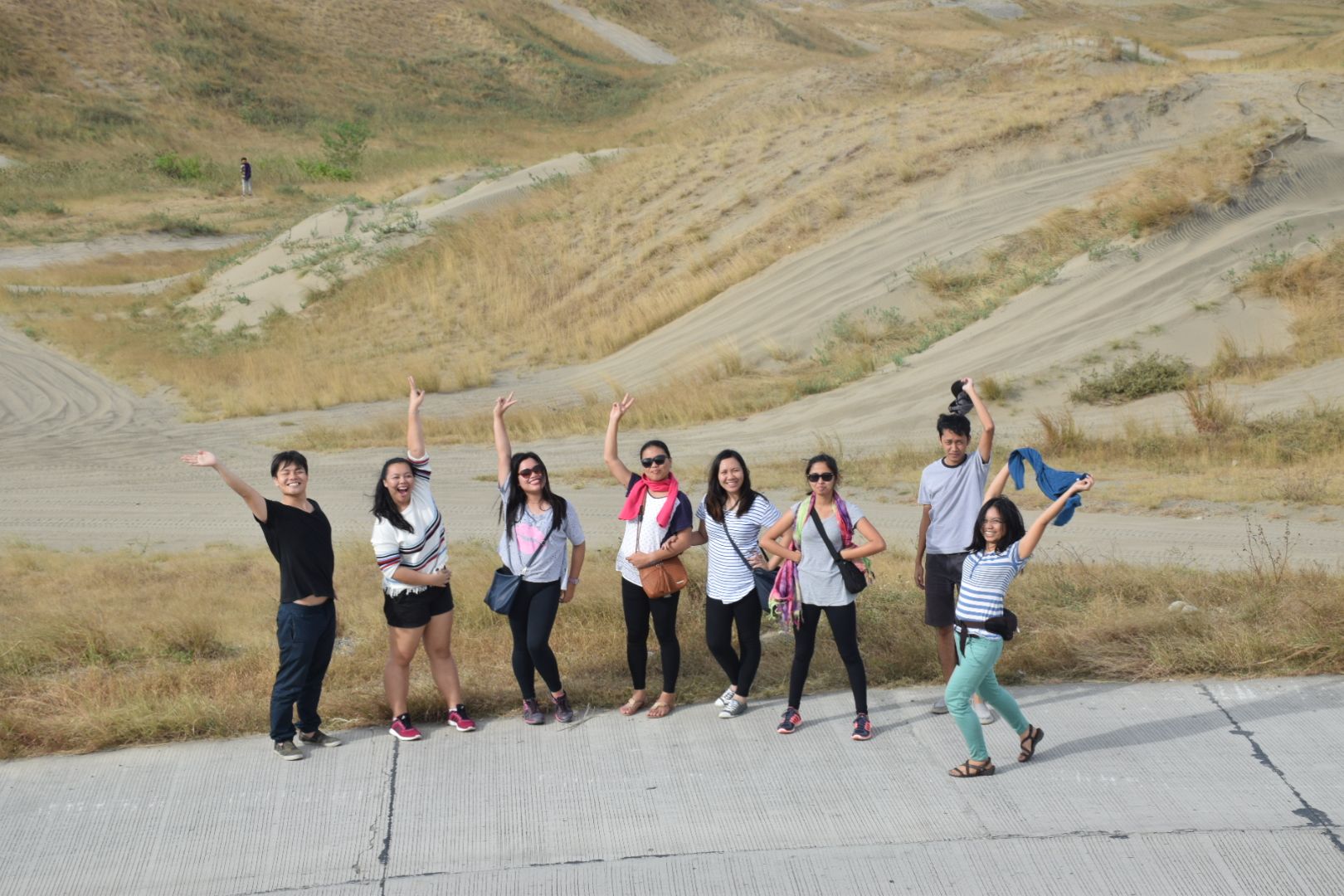 So here's our fun pic from our trip to Ilocos last 2016 with the travel buddies.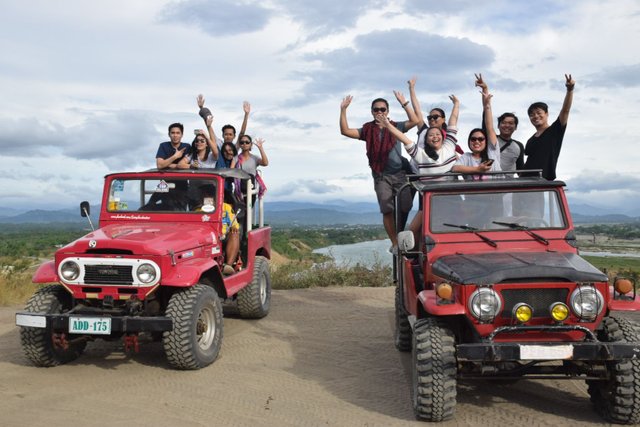 And another one!
---
That's it for now minasan, I hope you learned something from this too.
Ciao!