Are IQ Tests an Accurate Indication of Intelligence?
How Important Are IQ Tests?
Let's face it: we've all tried out an online IQ test or two, then retook them a few times until we got a score we were happy to share on Facebook. I mean, I for one have an IQ of 150 because I can usually score that high by the 8th or 9th attempt after googling half the answers. But is performing well on IQ tests really a strong indicator of high intelligence?
Until relatively recently, I had always believed that how a person answered that question heavily depended on their IQ score: those who are better at taking tests are generally quite happy to have these results reflect their intelligence/prospects of success/penis size, while the rest are more resistant to the idea that 'a single number' can define the entirety of our self worth. Indeed, growing up as the only Asian kid who nobody ever wanted to sit next to in a maths test a second time, you can guess in which group I belong. Fool them once, shame on me, I suppose.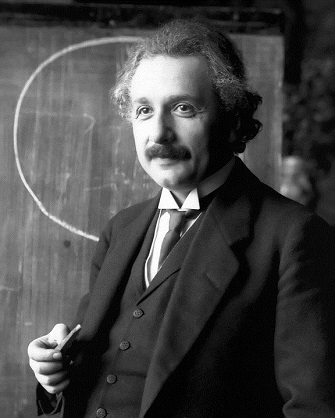 The man himself is said to have an IQ of over 160. I bet people that smart have figured out how to use the text editor to write on the right side of images like this one
However, going against this 'it's shit because I suck at it' school of thought, is Donald Trump who boasted a few weeks ago about his IQ in a tweet, surprising many of us who didn't think he could even spell the abbreviation correctly. So I decided to do some research to settle the issue of whether your IQ matters once and for all, or at least until someone who disagrees with me comes along.
What IQ Tests Measure
The first IQ test was devised by a French psychologist Alfred Binet to push forward a national egalitarian movement that required every healthy child to attend school. I guess nothing says egalitarianism like having the entire country's children's intelligence measured and grouped accordingly so you know your child won't interfere with the studies of other children with whom he can't keep up, but is still somehow undoubtedly viewed as their equal.
The modern day version of this test uses an arbitrary scale which places your performance relative to others where the average score is 100; you know, a bit like what your wife does. The test predominantly assesses your abilities in the following areas: general knowledge, memory, maths, spatial cognition, problem solving and memory. So as it turns out, the question of whether or not IQ tests accurately predicts intelligence depends heavily on whether you deem these qualities to be a fair and complete definition of 'intelligence'. Conspicuously missing here are creativity, wit, self awareness, emotional aptitude and the ability to tell what she really means when she says she's fine.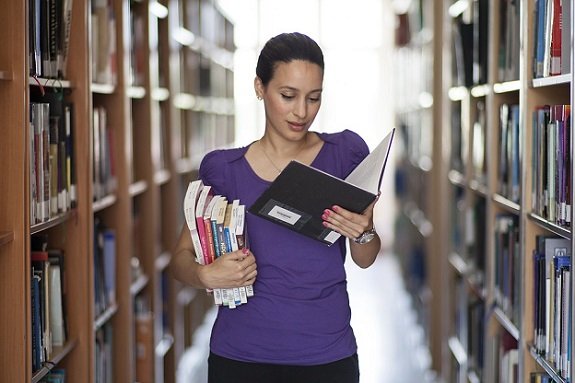 What guys really mean when they say they want to date smart women. Not women who spend all day correcting our grammar or life choices
Even if we narrowly define intelligence as the extent to which you can learn new things or adapt to new situations, there is a growing body of evidence that suggest that intelligence itself is highly malleable and I don't just mean that Alzheimer and dementia can kick in for anyone at any time, perhaps increasing the intelligence of some of us. Studies show that intelligence can be heavily influenced by environmental factors; the quality of your education, the significance of academics in your culture, the support you receive from your family and how smart the kid you were sitting next to during the test, can all have a strong bearing on your ultimate IQ test results.
So Are IQ Tests Useless?
However, one shouldn't rush to celebrate their two digit scores too quickly. Research has also shown there to be a strong correlation between IQ and academic performance, and in turn future earnings. Higher IQ has also been correlated with traits that predict career success such as superior logical skills and attentiveness; apparently, people who score better generally have trouble with reasoning and are easily confused while those who score lower were less prone to confusion and have superior reasoning. No wait, sorry, the other way around!
Finally, there is also some evidence suggesting that intelligence is at least partially heritable, so if you want to be more intelligent you can always try getting smarter parents.
---
Refernces
8 Reasons The IQ Is Meaningless
Does IQ Really Measure How Smart You Are?
IQ: How important is a high IQ
---
Pictures from Pixabay.com
---
If you enjoyed this piece, please Upvote, Resteem and follow me @trafalgar. Also, check out my new account @traf for short one liners and memes. I think good original short content is far more engaging, very difficult to create and should be rewarded accordingly, so please contribute to and support high quality short content on the platform.