Is The World Becoming More Violent?
Is The World Becoming More Violent?
I seems that every time you turn on your phone/TV/toaster you'll be greeted with some form of violence: be it a terrorist bombing attack in Europe, a battle over a city in the Middle East, or you burning your finger on the toaster you just turned on. It's virtually inescapable. Be it a North Korean missile tests, civil war in Syria or Civil War in the Marvel Universe, every media outlet seems to be hell-bent on letting us know that it is worse now than it ever was in the history of our species and that the end is nigh.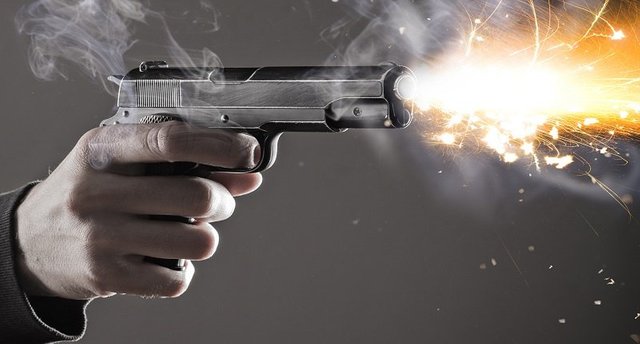 Guns don't kill people, people kill guns...hmm that's not right
Is this really true? Are we really more violent today than ever before? You'll have to read the rest of the article to find out the answer; or at least one more word: no.
Declining Rates of Violence
There has always existed a strong temptation to romanticize the days of the past. Understandably, this is a very human temptation: as we're getting older there's a natural inclination to blame our progressively shittier lives on the rest of the world rather than the fact that getting older itself is the shitty part. There was no terrorism in the 80s, no nuclear bombs or Legos to step on in the 30s, no automatic rifles 200 years ago, no universe 14 billion years ago when everything was perfectly fine! While some of this may true, our ancestors were, on the whole, far more violent than we are today.
The history of our species is replete with violence, suffering and death. Hunter gatherer societies weren't exactly egalitarian Utopias where everybody shared all their resources and lived in harmony. If you were lucky, you'll maybe to live to the ripe old age of 22 before being put to death for the crime of not having a skull as hard as the rock with which your neighbor had used to smash your head in; all because he wanted to test out his new rock. As Thomas Hobbes put it, life outside of civilization was '...nasty, brutish and short', although he resented his wife for adopting the same phrase to refer to his penis.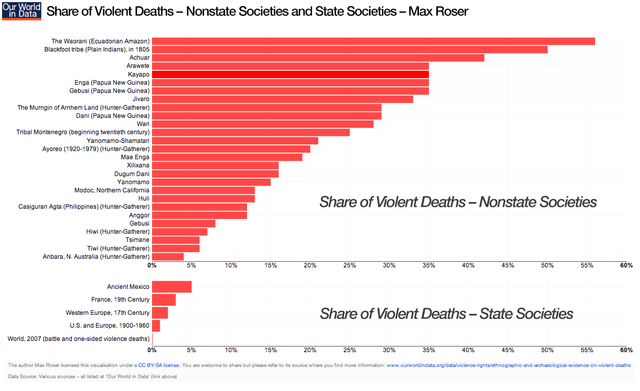 Modern day violent death rates would be even lower if the voices in my head would stop
In this book The Better Angels of Our Nature Profession Steven Pinker shows that contemporary hunter gatherer societies have male homicide rates of between 15% to 60%. This rate would be similar to if there were a rule which mandated every guy in our developed society to play Russian Roulette twice in their life; which would make it pretty awkward for the ones who'd already lost the first time around. In the middle ages things were only marginally better with 5%-10% of all people broken at the wheel, burnt at the stake or otherwise dying a gruesome death at the hands of their peers. And you thought witch hunts on Steemit were bad. In contrast, throughout the entire 20th century, even accounting for the horrors of World War I and its sequel, death by the hands of another person were only a fraction of 1%.
Be Vigilant, but not Paranoid
We've evolved an inherent bias towards being more sensitive to bad stimuli than good stimuli. Having ancestors that were most likely to run at the sound of a roaring lion, even if nine times out of ten the lion never appeared, means we inherited the genes that make us hate incurring losses more than we enjoy victories. The price of Steem doubling is nice and all, but I was more worried that day when it dropped 50% than that one time when I pulled too quickly and broke the string on my anal beads.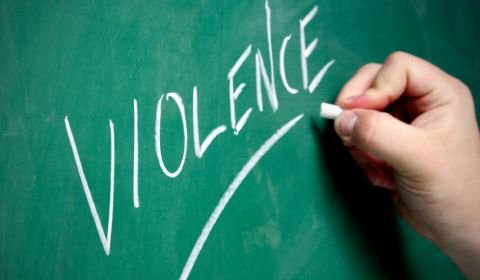 What? You weren't expecting a picture of my anal beads were you?
Similarly, we're more likely to react to the increasing amounts of bad news in the media, thanks to everyone having a camera on their phone these days, and take that to be representative of the world at large. But in actual fact, violence has steadily decreased since the dawn of civilization. That is not to say that there doesn't exist any problems in our current world but we should keep in mind that this decline in violence is not automatic or guaranteed and must be actively pursued through continued efforts.
The world is not as grim as what your Facebook feed may lead you to believe. As much as Fox News would have us think that terrorists no longer need suicide vests because Muslims have evolved explosive torsos, we mustn't lose perspective on how far we've come and how lucky we are to all be sitting here, typing up a high earning Steemit post while a Swiss model is massaging our feet. No? Just me then?
---
Sources:
Steven Pinker Presentation
Unilad
Image Sources 1,2,3
---
Thank you everyone for checking out my milestone article. The reception has truly been overwhelming, and I'm sorry I couldn't reply to every comment (I seriously tried). That was by far my best received post yet which makes the milestone article itself a milestone.
I'll be bringing back the 1 liner contest soon to help discover new talent on here, and I might consider writing a comedy writing guide if people are interested. I still wish to mostly focus on mainstream articles like this current one. They're actually the most difficult to put together as they require a bit of research and I have less freedom with the jokes, but I feel there's a shortage of these types of posts on the platform. Let me know in the comments below what you want to see more of from me.
---
If you enjoyed this post please Upvote, Resteem and Follow me @trafalgar for more funny articles