Well, the weather outside is frightful...
I live in a small town in the mid-west (US) of less than 3,500 people.
Life here is grand except for the fact that the municipality has no snow removal equipment.
We are at the crossroads of two state highways, so those are always clear. The hospital and schools contract snow plows, so they're good. Residents, however, are pretty much on their own.
This is a view up my street.
![20191216_132137.jpg](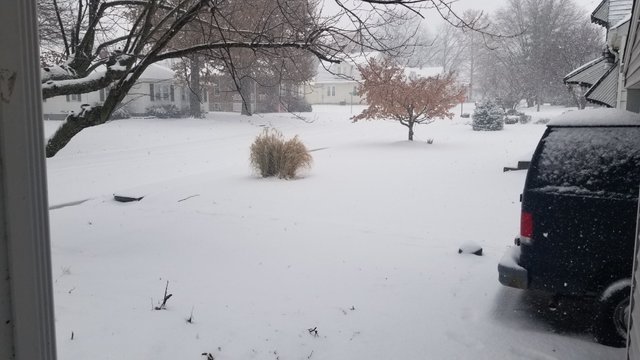 )
I opted not to work today because I would have had to drive up a steep hill. From the looks of the snow here, I won't be making that trip tomorrow either.
Let it snow! Let it snow! Let it snow!