crows' nest
Hello. I have not written anything for a long time, since I am learning a new specialty at work. It would seem that the technique is not very complicated, but there is a lot of information, and the examinations are taken very seriously. Therefore, I write less often, but I think it's worth it.
Today, when I was studying various mechanical parts of the ship's loader, I saw a bird's nest on the top of the ship's loader.
When I started to go to the nest, a crow flew from it. I see the raven's eggs for the first time. Interesting marble coloring eggs with a green tint.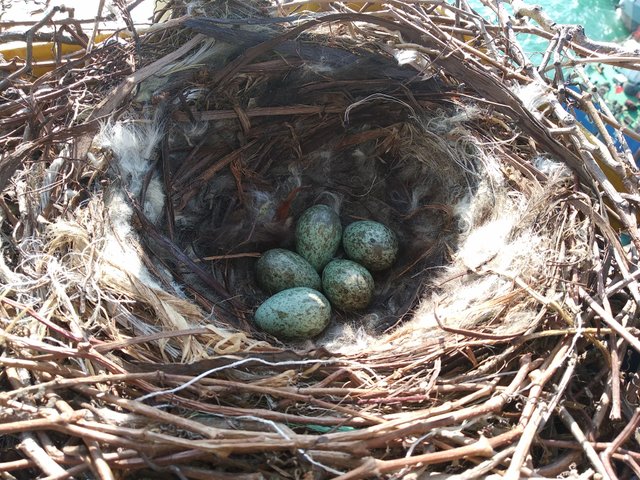 Since the nest prevented the cameras installed on the ship loader, it was necessary to move it to another location, so that the authorities did not see future residents of the port)