Virtualgrowth to Change Conference Going Ways and Giving Away Tokens
Thinking of going from attending to as many conferences as possible to selecting conferences to go to.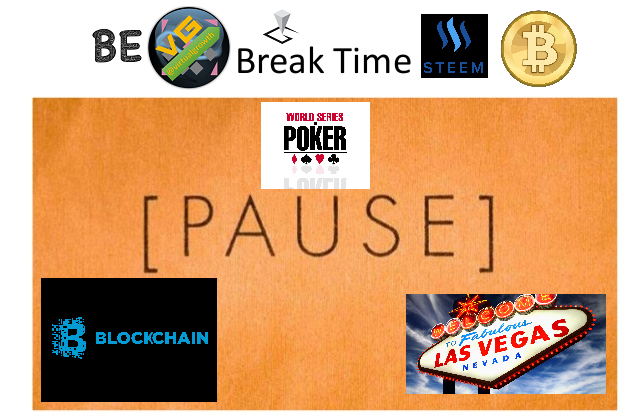 Will be taking some time off from blockchain, cryptocurrency, and conferences to play poker my other hobby and passion for the WSOP this summer in Vegas!
Blockchain Conferences
Still will attend a few blockchain conferences. Just not going to ones along with other events and meetups nearly everyday! Has been a bit much getting to the point of flying around to go from one to the next! Has been quite the experience though however. Met lots of people and got to see many project. Especially recently at Consensus in NYC where nearly ten thousand people were and more when considering other events in the area at the same time.
Started mostly in one state being easier to go to and manage and then somehow resulted in flying coast to coast from a midnight meeting to an early morning meeting on the opposite coast!
Giveaways
Will be working on resuming Online giveaways while also incorporating live giveaways at conferences, events, meetups, and more! Will have to learn more about TGE's! Found some ways to pass out tokens and thinking to simply collect people addresses in some manageable way to distribute more tokens for people to earn and learn.
Will continue helping people and projects which is fund to be rewarding, enjoyable, and quite the experience. Part of what I like is the thinking aspect of things so always a pleasure to meet with thinkers and participate in some form of think tanks.
Over time will be announcing some people and projects I have been assisting with a tendency to be working behind the scenes creating some form of mystery of the @virtualgrowth...
Las Vegas
Will be spending some time in Las Vegas. May be my office for a bit if anyone wants to come visit or meet me. May even have room for some select people to stay over depending. Have an idea where some may be able to visit and/or stay over for one VIRGROW token as some thoughts surface on how VIRGROW tokens may be redeemed in some creative ways.
May possibly host / organize an event or meetup sometime depending on interest, space, budget, sponsors, and what not. Hosted a small event last summer and have been asked to host an EOS meetup. So will be working on something for sure!
WSOP - World Series of Poker
With my love of poker will be playing in some poker games while in Vegas for many weeks! Look forward to sharing some stories and possibly strategies of some sort too. Partially in what I think up and what people are interested in. May be like my past poker posts where I shared some of my STEEM proceeds with voters in relation to how well my playing went.
Please feel free to share ideas and express your interests.
May be pausing in some way. But will still be active in some ways as always. Hope to work on and keep writing more! In search of help with writing and/or pictures for example. Hopefully my ears won't be ringing too much as that makes writing and such more challenging and part of why I post less at times and simply concentrate on interacting with people which is found to be fun, interesting, and rewarding.
Thank you to #bitcoin and #steem for providing so much potentials of @virtualgrowth! :)
Best,