TROPICAL PARADISE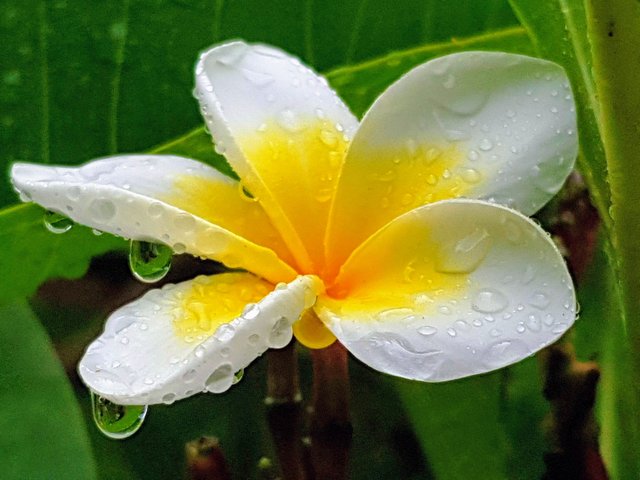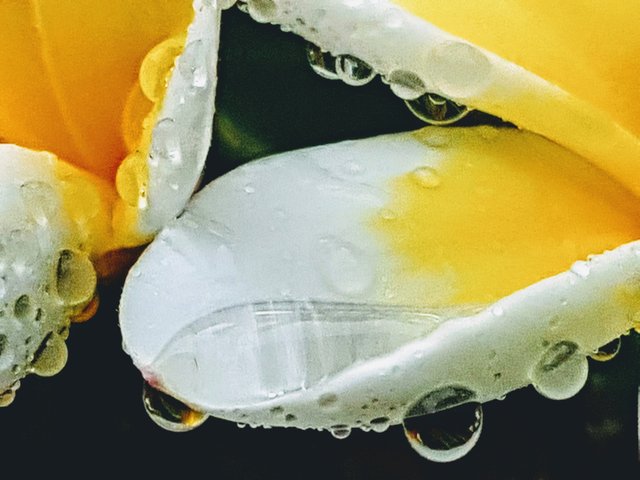 Imagine yourself on a secluded beach walking along under the over hanging coconut trees, bare feet as the gentle water laps over them.
The sun on the horizon is slowy setting and you're in a special moment of peace.
You can suddenly smell summers blossom and before your eyes is your favourite flower, the Frangipani.
You stand and admire its colourful beauty and its bounty of flowers.
Now to your suprise, drops of water fall from the sky and you realise its a sun shower, so you take cover under the palm tree and wait until it passes, but almost instantaneously a rainbow appears that has you mesmerized. This is truly paradise!
So you decide to take a few photos of the Frangipani flowers holding the rain drops.
Well this is where my imagination takes me when I photograph these special flowers.