New country. New studying. NEW LIFE. Netherlands, my story
Hello everybody!
Writing to you from Netherlands (sorry not Amsterdam), I live in Enschede since 23 August as I came here for studying in Saxion University, program Fashion and Textile Technologies.
Actually I'm from Ukraine, Kiev - the great city with its culture and came here to get a bachelor because in Ukraine there are no creative specialties and good training in this sphere. 
Kiev, driving to the airport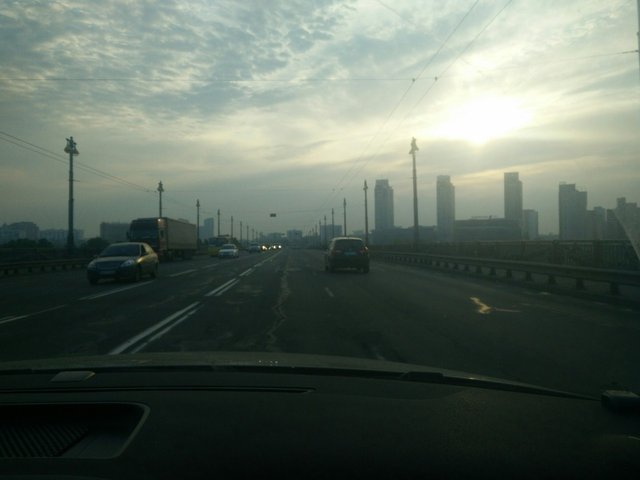 So, the story of my arriving and my impressions.
I've never been to Netherlands and I had no idea what does this country live for... I arrived to Amsterdam on 23d August and Saxion bus had to pick up international students from the airport. When I came to the meeting point in Amsterdam airport I was impressed how many Chinese people came to study in my University. However there are not so many of them among other students because these Chinese people came on one same day to be together, maybe. 
So, after some hours I arrived to the new home, where I had to share it with 12 people. Every person has its own  room, the bathroom and toilet sharing with people on your floor. Room consists of  bed, table, two chairs, cupboard and washbasin. Everyone needs more things here, so it's a good ide to go the IKEA and buy the right goods. For example, I bought the cheapest coffee table, soft shelf in the cupboard and box for the dirty clothes and many many other..
                                                           Before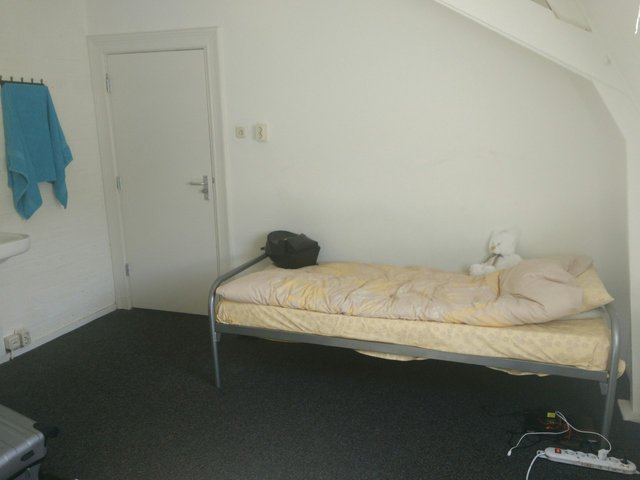 After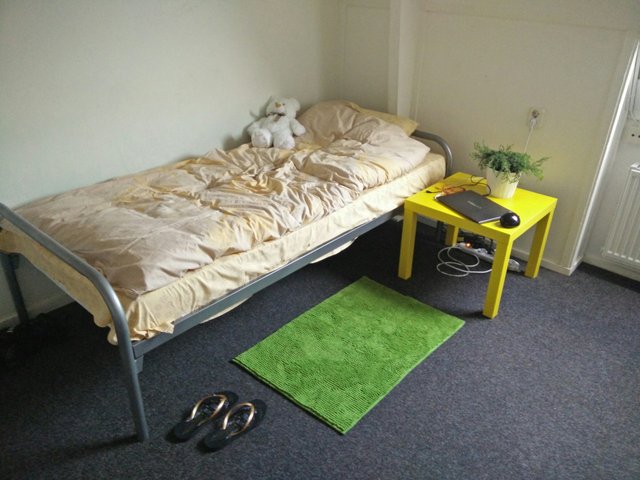 The Netherlands is really beautiful country with lots of green trees and simple green grass, snug houses in a pretty one style.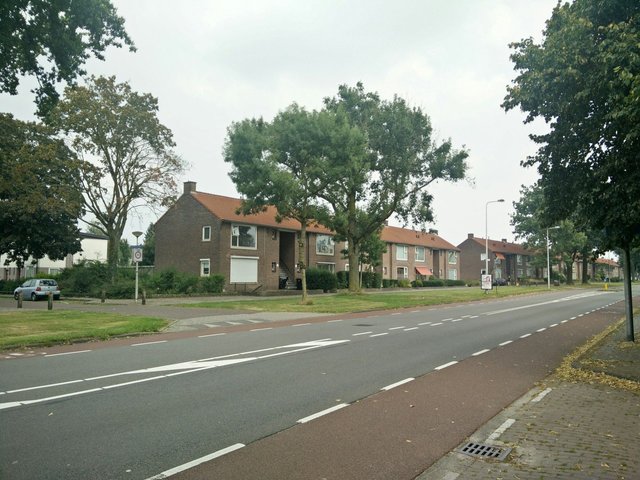 The second thing I was impressed - bicycles. There are too much bicycles and everyone has its own bicycle.  People take it everywhere as there are separate roads for them. When you cross the road you have to watch if there is a bicycle or not, so it was a little unusual for me. Also, one thing which differs from my country - pedestriants have to skip cars, not cars give a free road to them on a crosswalk as in Ukraine..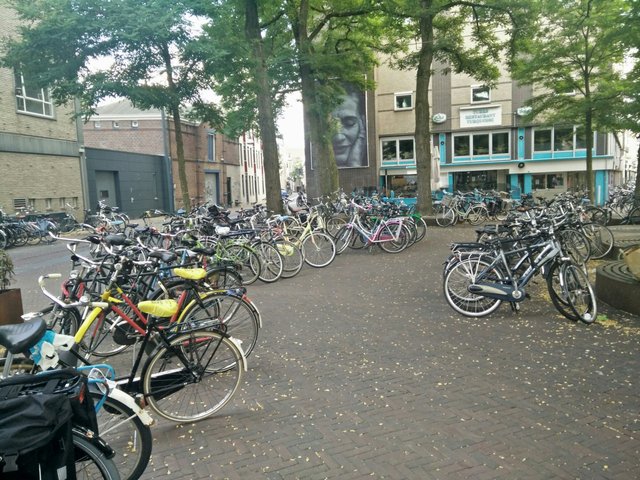 In Enschede theres is a big Oude Markt (Old Market), you can find there everything you need.. Primark, New Yorker, H&M... But in Europe shops work not too much as in Ukraine, for example ( from 9-10 am to 20-21 pm)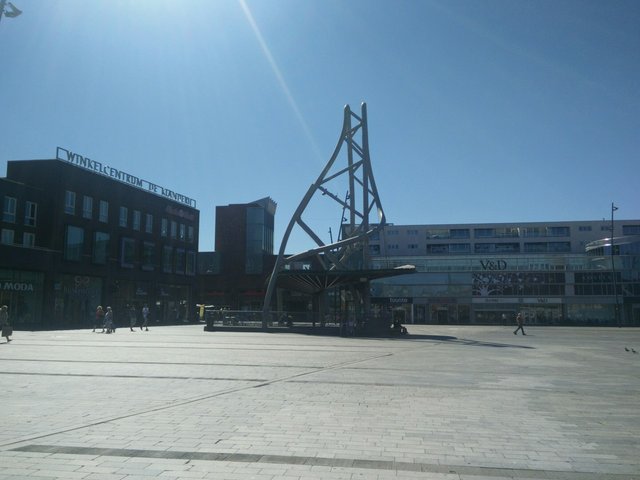 The shops in the city centre are open six days a week (Monday to Saturday).Regular opening hours on Tuesday, Wednesday and Friday are from 09:30 to 18:00.On Monday moest shops open at 11:00 and close at 18:00. On Saturday opening hours are from 10:00 to 18:00. Every first and last Sunday of the month, shops in the city centre are open during Shopping Sunday. Opening hours on Shopping Sunday are from 12:00 to 17:00. 
Also there is great street market every Tuesday and Saturday. 
    Dozens of merchants display and sell their produce with unrivaled enthusiasm. The products on offer vary from fresh products to fabric, flowers, buttons, perfume and clothing. The fish market on Saturday is famed both nationally and internationally for its diverse produce. 
My University - The Glass Building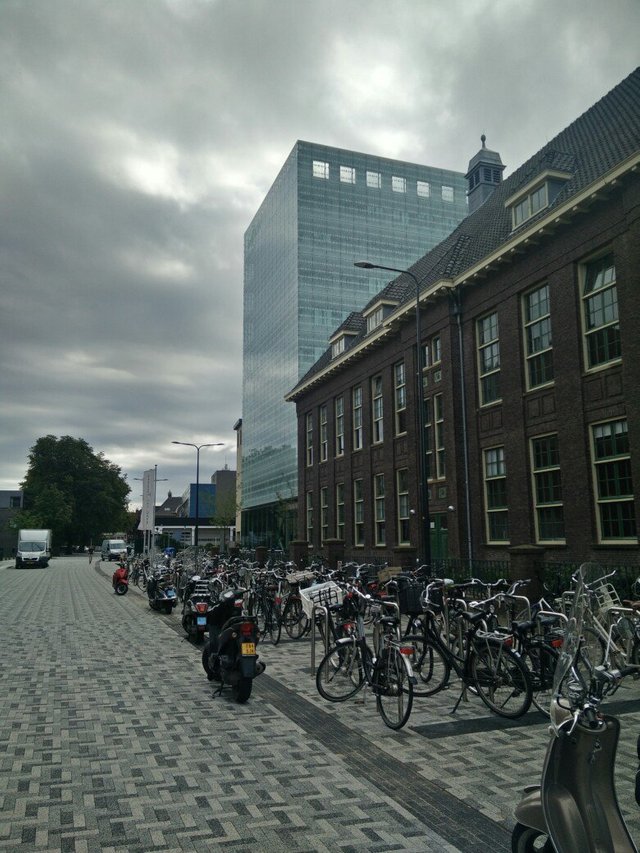 Also I visited Volkspark, 15 min walking from my house - it is really beautiful and green..(more about it here https://steemit.com/travel/@yulia98/fascinating-nature-enschede-netherlands)
It was nice to tell you about my feelings about new country and city where I live and study :)
Yours faithfully,
Yulia