proof of my income from steemit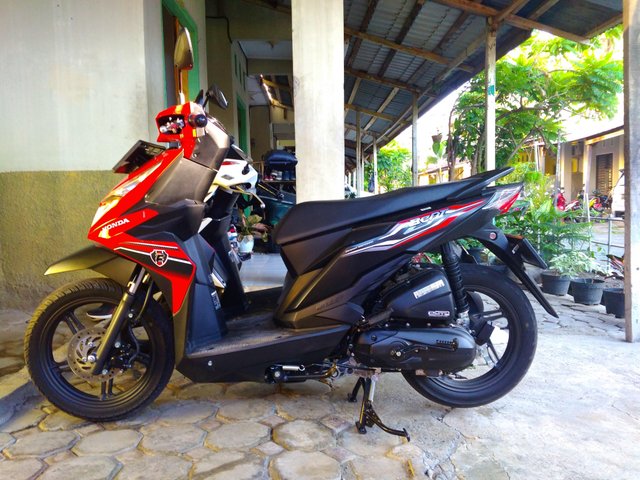 This is the vehicle that I got from Steemit. Even though I didn't buy it in cash, I managed to raise money to buy this vehicle with credit. this vehicle has been 8 months. I always wanted to have my own vehicle. but I don't have money to pay down payment as a sign to buy.
4 months before buying this vehicle, I started collecting SBD. and it works. I managed to give an advance to get this train. for those of you who have not gotten income from steemit, do not stop being active and keep your spirits up. indeed the price of steem is currently very low.
but I think loss if you sell steem at current prices. it's better if you add steem strength, or buy steem. Current prices are a great opportunity for all of us. at this time I also don't sell steem. I'm trying to add steem strength.